Eight cyclists will represent Bermuda at the 2015 Jersey NatWest Island Games later this month, six in road racing and two in mountain biking.
Female road cyclists Zoenique Williams, Karen Bordage and Gabriella Arnold will contest three events; an individual time trial, a road race and the criterium. The men's team will be comprised of Dominique Mahyo, Darren Glasford and Che'quan Richardson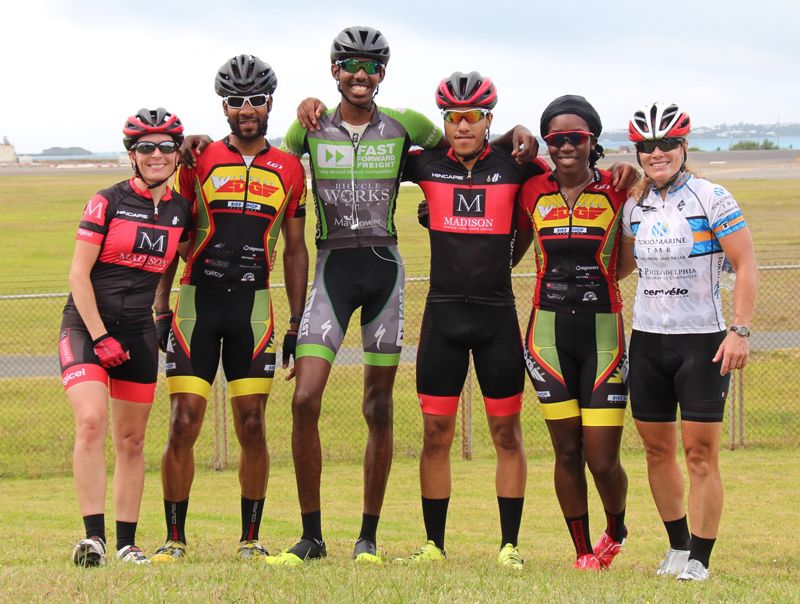 The off-road competitors will be Sarah Bonnett and Deshi Smith who will participate in a cross country MTB event and MTB criterium, in the female and male categories, respectively. Looking after the team will be managers Martin Bolton and Charles Dunstan.
These athletes have been focusing their training on this important competition for the last several months. Williams will also be using the event as a final tune-up ahead of competing in the Toronto Pan Am Games in July as Bermuda's sole cycling representative.
Mayho has spent the last three months training and racing overseas and is scheduled to return to Bermuda in a week's time to compete in the Bermuda road race championship event on June 21.
The team is scheduled to depart Bermuda on June 25th and return July 4th.
Read More About