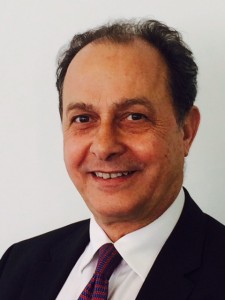 Standard & Poor's has assigned International General Insurance Co. [UK] Ltd an 'A-' financial strength rating and has affirmed its 'A-' long-term counter-party credit and insurer strength rating of its Bermuda-based parent, International General Insurance Co. Ltd.
It also assigned a stable outlook on both companies.
S&P, which released the rating on June 8, 2015, said: "The rating on IGI UK is based on a full guarantee of its policyholder obligations by IGI Bermuda.
"In our view, IGI UK is a highly integrated member of the IGI Bermuda group, and works in close technical collaboration with other IGI group offices in Bermuda, Jordan, Dubai, Malaysia, and Morocco."
"We are delighted with the rating," said Andreas Loucaides  [pictured], Chief Executive Officer of London-based IGI UK. "We are writing high quality business from the London office, and the rating recognises the strength of the backing we have from our Bermuda-based parent.
"The UK business is in robust health and is growing. We recently announced that we have appointed a number of underwriters as the company adds depth to the underwriting team."
Read More About