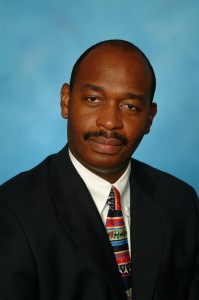 The Bermuda Monetary Authority has noted that Bermuda was named in a European Commission Delegated Decision adopted on Friday, 5th June. It will now be reviewed by the European Parliament and the Council.
Within that Delegated Decision the insurance regimes of Bermuda [excluding captives], Australia, Brazil, Canada, Mexico and the United States were recommended for 'provisional' equivalence with Europe's Solvency II Directive.
Jeremy Cox [pictured], Chief Executive Officer of the Authority said, "This is good for Bermuda, but it is not the complete and final result we seek.
"The Authority has an unreserved commitment to achieving full equivalence with Solvency II. It is essentially a timing issue.
"The European Commission included Bermuda on this new provisional list of countries before the deadline for Bermuda's submission on measures to be implemented for full equivalence."
The European Insurance and Occupational Pension Authority [EIOPA] had earlier in the year recommended Bermuda for equivalence, but with certain caveats.
"The Authority has been working aggressively on addressing those caveats and we are well on target," said Mr. Cox. "Our submission for full equivalence is being reviewed as we speak and we anticipate a decision sometime between Q3 2015 and Q1 2016."
"The bar is very high for non-European jurisdictions yet we firmly believe that a pathway to full equivalence exists for Bermuda," Mr. Cox said. "Executives of the Authority met with members of the European Commission in Brussels just last week, and discussions were favourable. By the end of this month, we will have all remaining measures in place."
"Today's announcement is by no means the end; this is a phase of the journey. As noted in the Delegated Decision, further special reviews, outside the proposed reviews are intended to take place," Mr. Cox said.
"Full equivalence will help expand the global market for risk transfer products and in turn widen the choice of capacity for the buyers of these programmes."
Read More About