Ben Hellwarth, a veteran journalist, interviewed many SEALAB participants and uncovered lost documents to write about this lesser-known U.S. venture, much of which took place off the shores of Bermuda, with an upcoming entry in the BUEI Talks series to focus on his work, dubbed "Underwater Space Stations in Bermuda – The Story of SEALAB.'
Mr. Hellwarth has won a number of notable awards and his recent writing has appeared in The NY Times, Men's Journal, Slate and Discover magazine. He also blogs for The Huffington Post.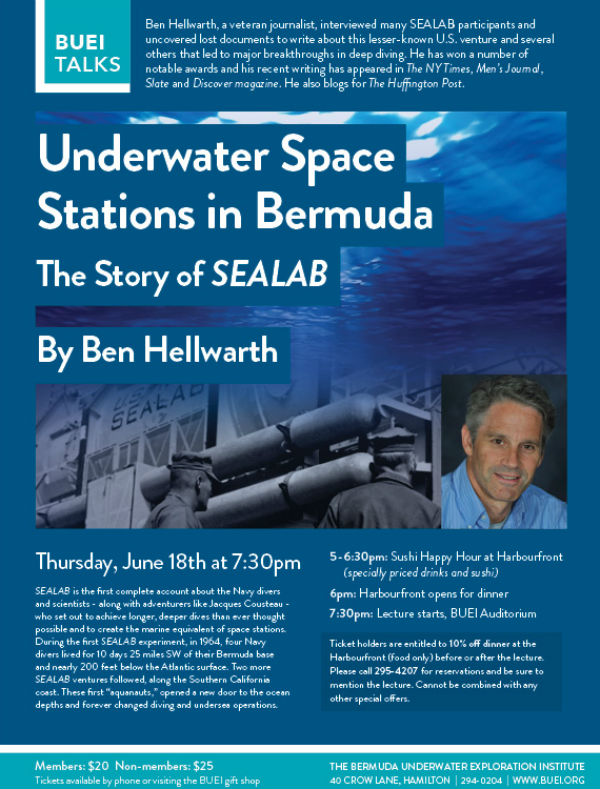 The event poster says, "SEALAB is the first complete account about the Navy divers and scientists – along with adventures like Jacques Cousteau – who set out to achieve longer, deeper dives than ever thought possible and to create the marine equivalent of space stations.
"During the first SEALAB experiment, in 1964,four Navy divers lived for 10 days 25 miles SW of their Bermuda base and nearly 200 feet below the atlantic surface. two ocean depths and forever changed diving and undersea operations."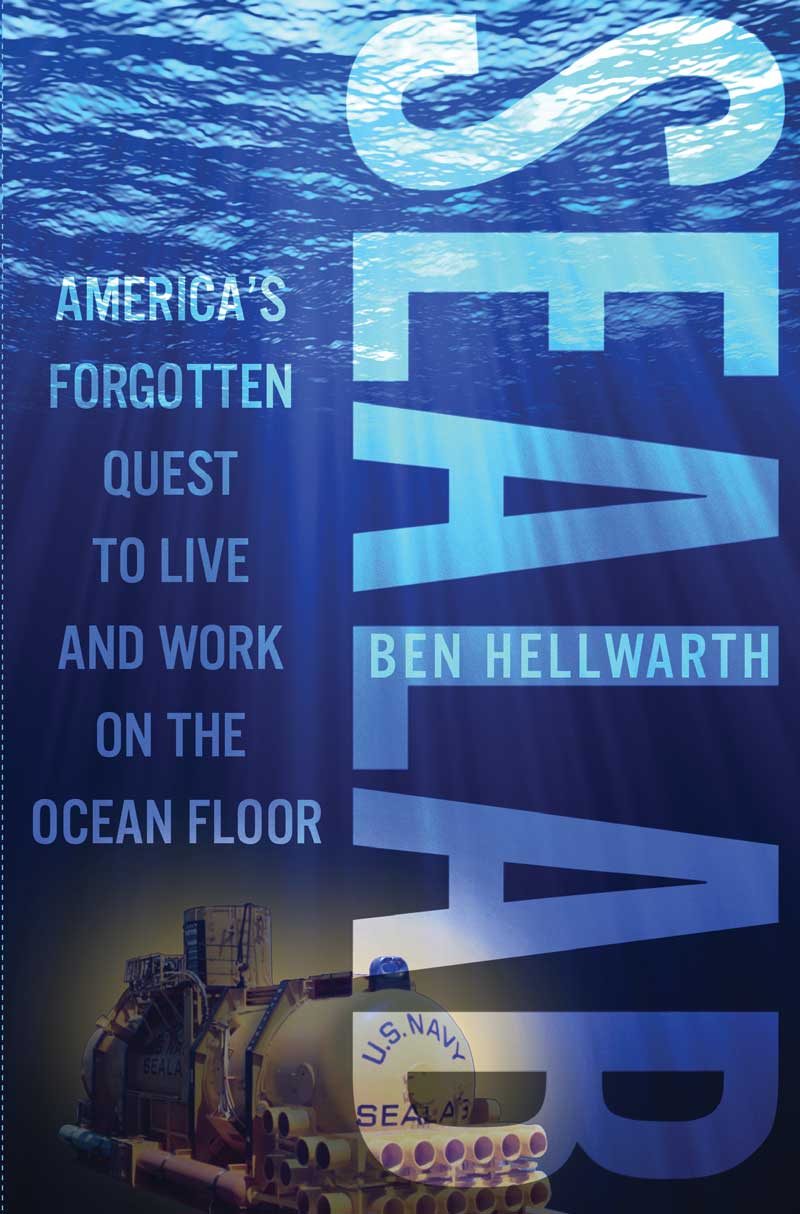 The presentation will get underway on Thursday, June 18 at 7.30pm, with a Sushi Happy Hour to be held at Harbourfront from 5.00pm to 6.30pm, with dinner opening at 6.00pm.
Tickets cost $20 for members and $25 for non-members, and are available by calling 294-0204 or visiting BUEI's Oceans Gift Shop.
Read More About
Category: All, Entertainment, Environment, History