Bermuda CableVision today [June 4] announces that it is now an Internet Service Provider and is offering a combined internet access and internet service from one company. The combined service starts at $64.95 and has no setup costs for customers.
CableVision's CEO, Terry Roberson, explains: "Bermuda residents have grown accustomed to paying two companies for their internet service. For years, they have paid one company for access and another for service.
"We're delighted to be taking advantage of new industry rules and offering customers a truly combined experience – one bill, one service – at an affordable price. Anyone who has ever been stuck between their access and service providers when trying to get customer support will appreciate how much easier it is to deal with one company."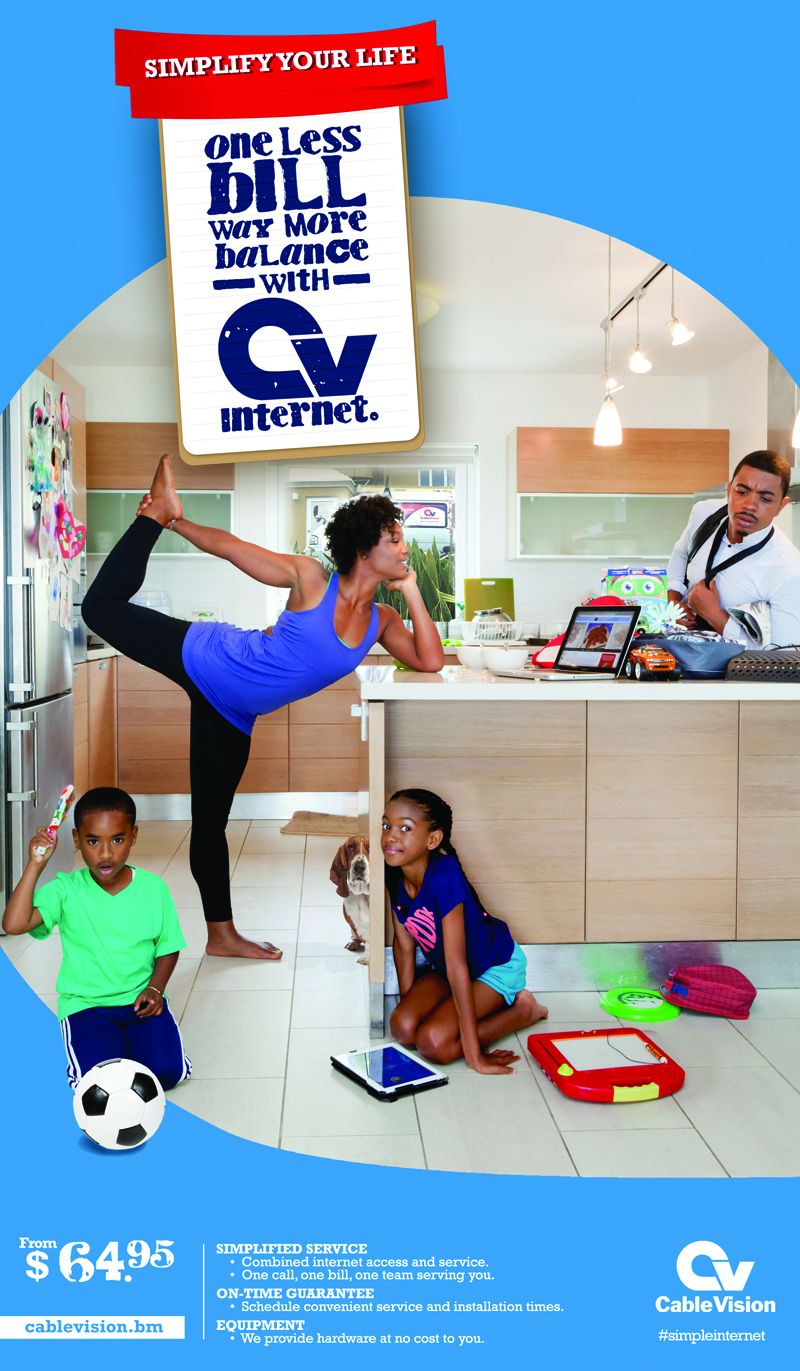 The company said, "Designed with customers in mind, the signup process for CableVision Internet has been made as simple as possible with CableVision absorbing 100 per cent of setup costs for both hardware and installation.
"Also recognising that customers want minimal interruption to their lives, CableVision offers an On-Time Guarantee for installations, meaning a CableVision technician will arrive on time and, in some cases, complete an installation in as little as 30 minutes.
"As part of the new service, Bermuda CableVision is launching a new advertising campaign today. Customers can sign up for internet service online at cablevision.bm or by calling the 24-hour customer service line: 292-5544."
Read More About
Category: All, Business, News, technology