The Men of Alpha Phi Alpha Fraternity Incorporated and Kappa Alpha Psi Fraternity incorporated are hosting the Fifth Annual Bascome/Lowe Charity Football Classic.
A spokesperson said, "The aim of the tournament is to bring these two organizations that are committed to the development of Bermuda's youth [especially young males] together for a friendly football match that will ultimately raise money for charity.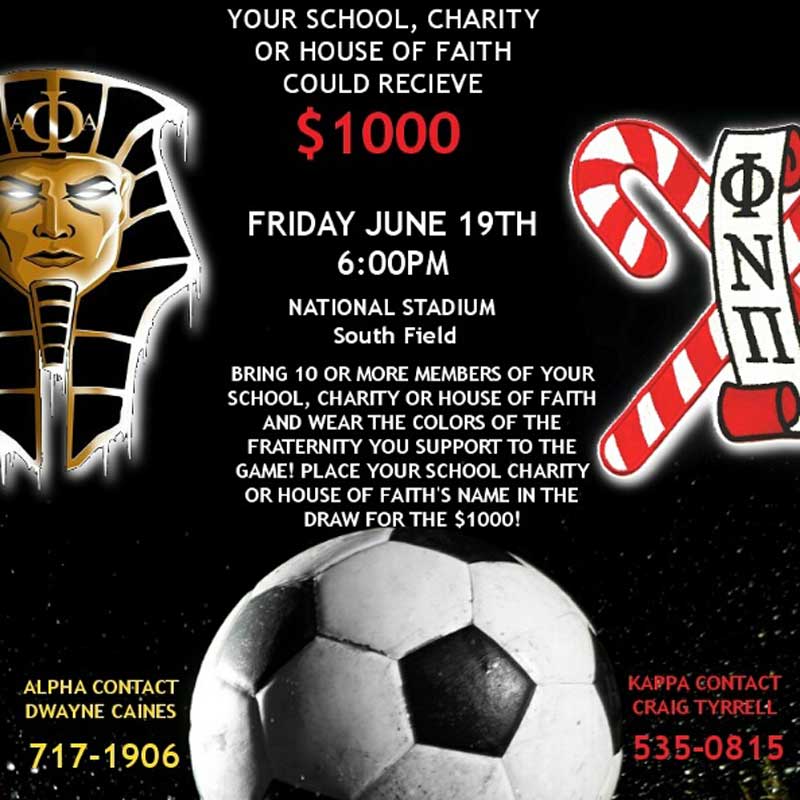 "The football game will take place Friday June 19th at 6:pm at National Stadium's [South Field]. All charities can win up to $500. Simply bring 10 or more of your members and wear the color of the fraternity you support [Red for Kappas and Gold or yellow for the Alphas] and enter the name of your organization into the draw. We will have a sign-in sheet for everyone representing a charity.
"The Classic is named in honor of two powerful community servants who dedicated their entire lives to service- [Kappa] Minister Nelson Bascome [deceased] and [Alpha] Rev. Doctor Wilbur Lowe [deceased].
"The ultimate beneficiary of this Classic will be the community, as this is a family friendly event that celebrates the best of who we are."
Read More About