The Vasco Youth Program and Vasco Da Gama Club will be hosting fundraising dinner events on Saturday [Sept 14] and Saturday, September 21 at Vasco da Gama Club, 51 Raid Street in Hamilton.
Both events will cost $45 for adults and $30 for children below 12 years old.
All funds raised will support the Vasco Youth Program.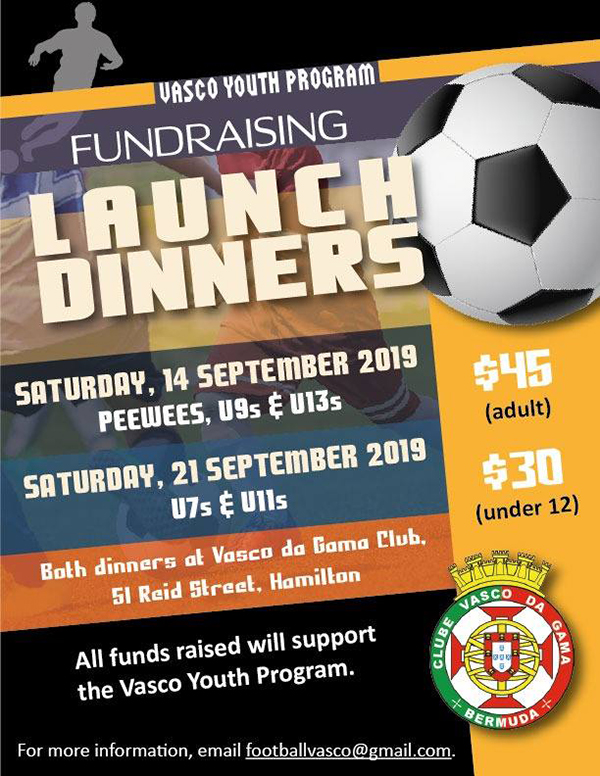 Read More About