The International Designer Show — a part of the Bermuda Fashion Festival – is set to be held on July 9 at Barr's Bay Park.
The designers to be featured at the show include Franklin Frierson, Jacqie Perry, Thomas Woodward, Evelyn Lambert, and Adolfo Sanchez, and their profiles follow below.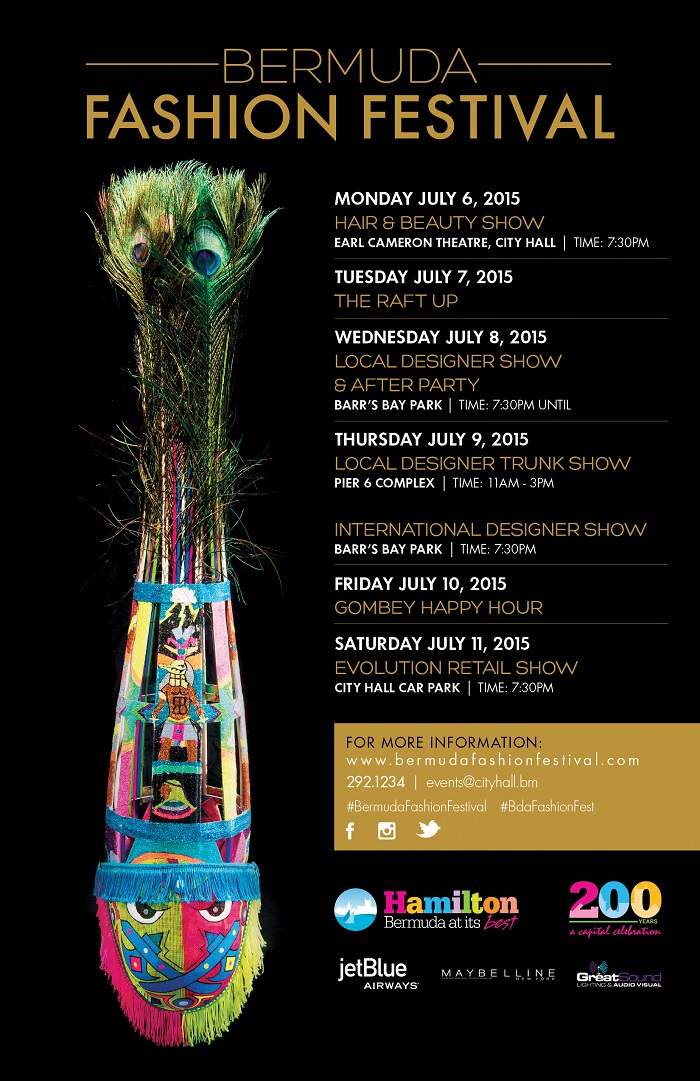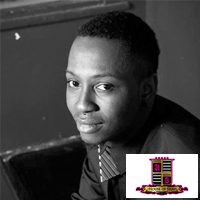 Franklin Frierson
The House Of Shavi is a limited luxury brand known for our made to order cocktail attire and extraordinary eveningwear. Establish by Mr. Shavi in 2002 The House Of Shavi constructs quality garments that reintroduce modern interpretations of classic design, fusing the refinement of European atelier's with a feminine yet powerful edgy twist.
After receiving stellar reviews for our New York debut in February of 2012 from an intimate audience of fashion insiders, The House Of Shavi will be publicly debuted in January 2014 with the launch of the official website. Over the Past Year Shavi has continued to wow audiences at numerous fashion shows and please countless clients.
Shavi has plans to expand his brand in the near future with the introduction of his Menswear line and Online Boutique.

Jacqie Perry
Brand: Jacqie Swimwear
Instagram: @jacqieswimwear
Jacqie C. Perry supermodel-turned-fashion designer extraordinaire of Jacqie Swimwear, has sunbathing beauties across the globe craving her daring swimwear designs. A native of Anaheim, California, with African and American-Indian roots, this exotic diva is single-handedly changing the face of fashion.
During the pinnacle of the supermodel era, Ms. Perry established herself as one of the best and worked with some of the world's most elite fashion designers, such as Giorgio Armani, Betsey Johnson, Yves Saint Lauren [YSL], and Fendi.  She was also sought after by famous photographers: Tim Alexander, Patrick Demarcheller, Richard Franklin, and Kevin Kwan.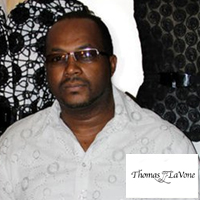 Thomas Woodward
Thomas Lavone is an award winning New Jersey native fashion/technical designer and entrepreneur known for his exceptional talent in Ready-to-Wear gowns, suits and fine apparel. With over 17 years of experience, he celebrates whim with wisdom and boasts a celebrity following.
In April 2012, he featured Designer for Some Like it Hot Fashion Event Bermuda UK. However one of his most recent achievements is creating the Vogue 2015 Designer Profile. Thomas LaVone's reputation is best recognized by his meticulous attention to detail.
An unparalleled craftsmanship beguiles the standard with perfect lines and an exceptional fit that is clearly seen in every hand-made, one of kind design.  His work is striking, sophisticated and timeless.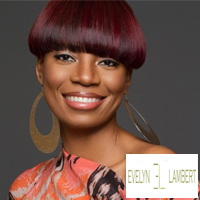 Evelyn Lambert
Evelyn Lambert is a New York-based designer who brings classic style with design for women on the go who are looking for quality clothing for endurance. Her namesake collection, Evelyn Lambert [founded in 2008], grew out of a vision to offer women clothing that would be the backbone of their closet all year around.
The collection's use of luxurious fabrics-including, blast of color, represents merchandise with ability to mix functional with fanciful design. As a result of these pioneering efforts, the brand received positive media review within the first year of launching.
The brand's initial notion was to create a well-edited collection which would express a social attitude and inspire innovation within the fashion industry.
The mission, as a designer driven company, is to gain market-share in the fashion industry whilst representing the international pulse of the designer's background in the design, marketing and delivering a complete lifestyle system to a global consumer.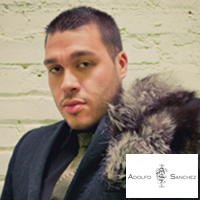 Adolfo Sanchez
Was born and raised in the suburbs of southern California where he was first exposed to high fashion. Since the age of 19, Adolfo Sanchez dreams and breathes fashion. His career started when he worked for Versace then later, Gucci.
He decided to pursue the launch of his own label, which predominantly began with a ready-to-wear collection in 2006, to critical acclaim. Through influential figures, fashion inspired Adolfo Sanchez to explore his own potential as an artist. His creativity and talent allowed him to take steps in a professional career and manifest the essence of his own aesthetic and brand.
In addition to his Eponymous label, women's shoes by Adolfo Sanchez will launch this coming season after showcasing during New York Fashion Week.
Read More About
Category: All, Entertainment, Style & Beauty