The Berkeley Educational Society is getting set to present Summer Jazz Jam tomorrow [July 11] under the distinguished patronage of former Berkeley Deputy Principal and retired senior civil servant Robert K. Horton.
Refreshments will be served at 6.30pm, with the event itself commencing at 7.00pm.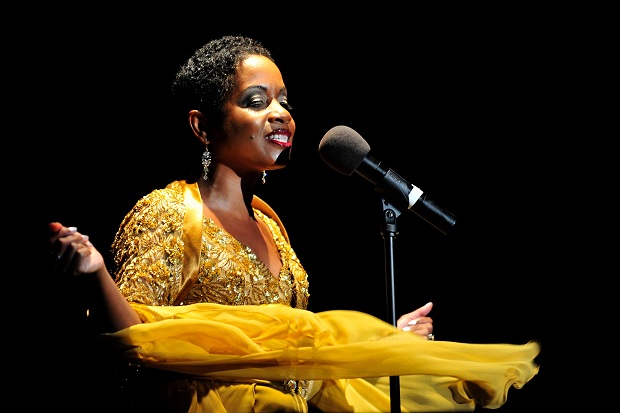 Hosted by former Berkeleyites Darlene Hartley and Valerie Leader-Furbert, the event will be held at The Berkeley Institute Courtyard, and will feature musical acts including Blues Beat Band, Malik Alick, Gita Blakeney- Saltus [pictured], Shawn Herman, St. Paul's AME Team, Elton Richardson, Sheila Smith, Dayton Wharton, Paradise, Shadunte Tucker, and Piece of the Rock.
Funds raised will aid The David Wilson Memorial Award and The Austin R. Thomas Scholarship.
Tickets to the event cost $50 for patrons, $30 regular, and $20 for students, and may be purchased at the Harbourmaster, the Berkeley Institute, online at bdatix.bm, or by calling 705-9103 or 332-0226.

Read More About
Category: All, Entertainment, Music