Women in Reinsurance [WiRe], a Bermuda association for women working in the reinsurance industry, have launched a dedicated website, blog and LinkedIn group.
"The launch of our social media presence represents the next stage in WiRe's growth. Our goal is to make it easier to communicate with our members and provide valuable information about professional development, training, news and networking events," said Kathleen Reardon, Chair of WiRe and CEO of Hamilton Re.
WiRe's new mobile-friendly website, wirebermuda.com, enhances the group's outreach with a section highlighting membership requirements as well as benefits, an events calendar and links to professional development resources.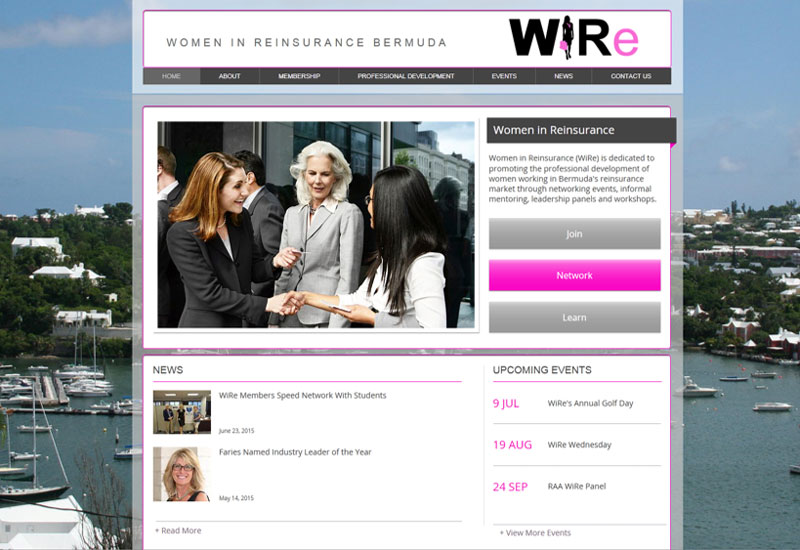 WiRe's blog focuses on news and trends relevant to the organisation's membership and will also include announcements about women who are promoted or hired in the Bermuda market.
A members-only LinkedIn group will provide another platform for additional networking and exchange of ideas.
Ms. Reardon said, "A recent PwC poll of 600 working female millennials between the ages of 18 and 35 recently found that 64% felt their employer isn't doing enough to encourage diversity and 80% believed that organisations talked about diversity, but opportunities are not equal for all.
"It's clear our industry must do more to ensure that women have, and are clearly seen to have, equal opportunities to climb the career ladder.
"By publicising successes and providing an online platform for advice and mentorship, WiRe can help change those perceptions about our industry and support women in their efforts to take the next steps up the ladder."
Read More About
Category: All, Business, technology