The Berkeley Institute Arts Department is getting set to present the musical 'Fame' from December 8 to December 10 in the Berkeley Institute Cafetorium at 7.00pm each evening.
A spokesperson said, "At the New York School for Performing Arts, students audition and are accepted to achieve their goal of fame. An unmistakable title from the unforgettable film and television franchise, "Fame," the musical inspired generations to fight for fame and light up the sky like a flame.
"Opening at the school auditions, the musical documents the prayers, hopes, and ambitions of this group of committed and talented streetwise students as they work to develop their unique talents with the encouragement of a supportive faculty.
"The audience will learn about the temptations facing these aspiring artists; their struggles, fears and triumphs – from prejudice to substance abuse. The story follows them from their audition through to their graduation day.
"The Berkeley Institute Arts Department students and teachers have been working diligently to produce another outstanding production. Fame is a sensational musical that continues to reach new generations of performers and audience members alike.
"The show features a diverse group of talented students and showcases various artistic mediums like dancing, singing, acting, rapping and musicianship. It's a gentle reminder for us to believe in ourselves, to be ourselves, to be great, work hard, understand that everyone has a story, and that when we work together great things can happen."
Tickets are available in the school office and on bdatix.bm; general tickets are $20 and patrons are $50. Parental guidance is advised.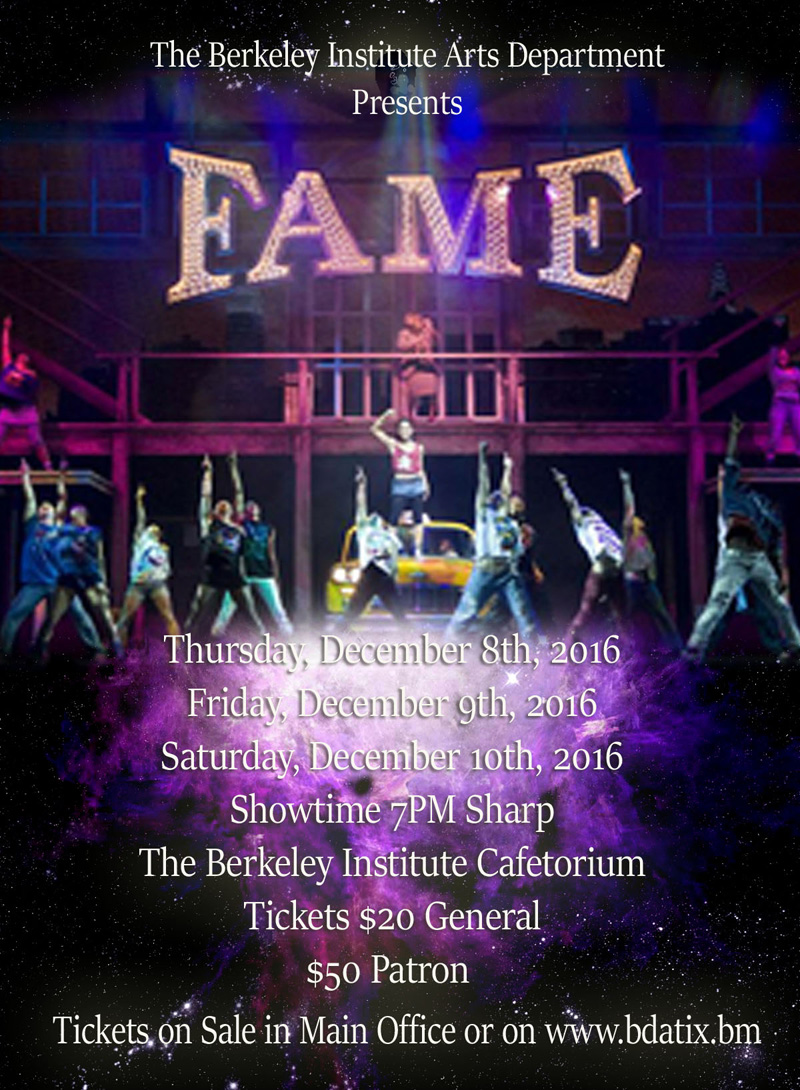 Read More About
Category: All, Entertainment, Music