The fourth edition of Moon Bermuda, written by Bermudian Rosemary Jones and published by Avalon Travel, of Berkeley, CA, has been released.
The 368-page, full-colour title—which has sold 20,000 guides or ebooks since the fall of 2006—is now available in Bermuda and throughout North America and Europe via online booksellers and major bookstores, including the US Barnes & Noble and Canada's Indigo retail chains. Avalon Travel is owned by leading New York-based independent publishing company, The Perseus Books Group.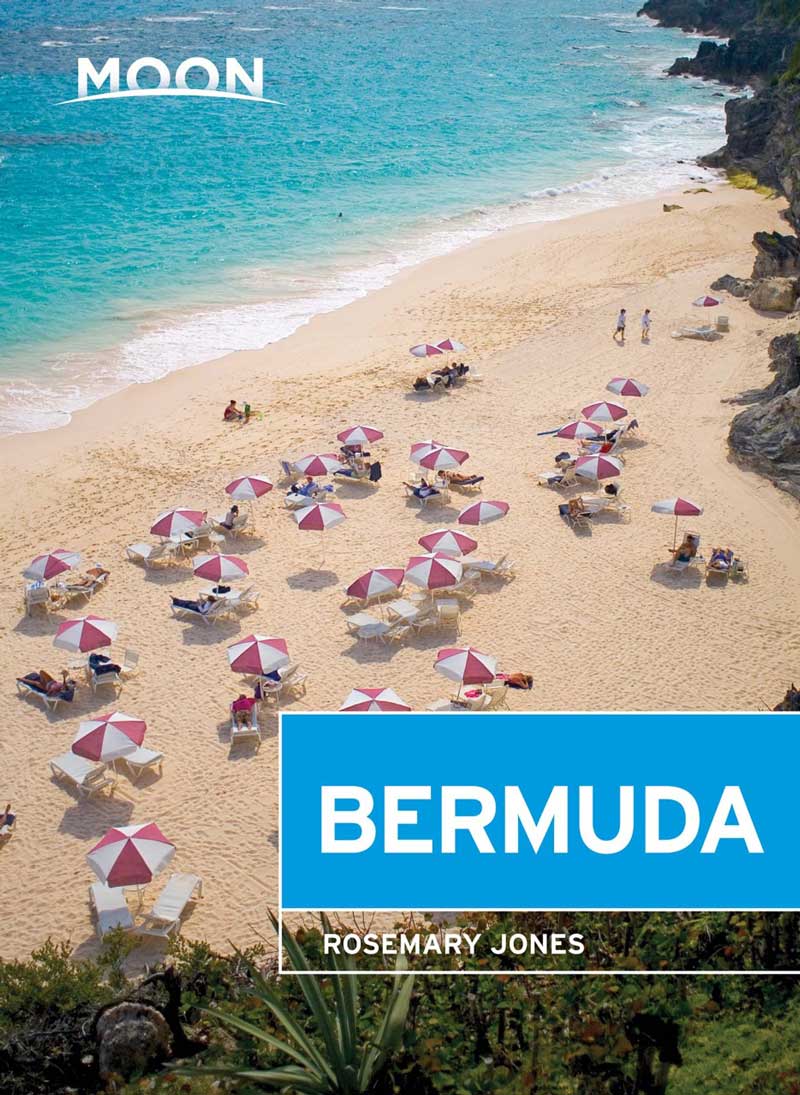 "I feel very privileged as a Bermudian to have the opportunity to highlight the Island's spectacular offerings via this international product," says Jones, a journalist and author, director of Brimstone Media Ltd., and Communications Manager for the Bermuda Business Development Agency [BDA].
"As a born-and-bred local, I'm able to offer what almost no other mass-market Bermuda guidebooks can—authentic, in-depth 'insider' knowledge about the Island, its people, its best attractions, and the elements we, as islanders, are proudest of. This is one of just two major guidebooks I'm aware of that are actually authored by Bermudians."
The updated fourth edition is the first Moon Bermuda to feature full-colour photographs throughout, most images shot by Jones—with a few by her 13-year-old son, Gabriel.
"Since its launch in 2006, I've updated this guide every three years and am always impressed by the evolution of our tourism product," Jones says. "But this time has seen the biggest wholesale revamp of Bermuda's offerings and general cohesion and attitude, in my opinion. The impetus of the upcoming America's Cup, major reinvestment by hoteliers, new restaurants, and a reinvigorated spirit of entrepreneurship among Bermudians—I think there's never been a better time for visitors to come and experience the Island."
Jones, who was a People magazine correspondent and frequent contributor to Islands magazine, previously worked as a reporter for the Toronto Star, Toronto Sun and Broadcast News/Canadian Press Toronto.
Published in numerous North American newspapers and magazines, she is a former editor of The Bermudian magazine, managing editor of Bermudian Business magazine, and author of several books, including Royal Bermuda, Hall of History: Bermuda's Story in Art, and Bermuda: Five Centuries, winner of a Bermuda Literacy Award for Non-Fiction.
The latest Moon Bermuda guide offers itineraries geared to romantic getaways or kid-friendly holidays, extreme sports suggestions, as well as parish-by-parish tours and detailed contextual background on everything from Bermuda's history and government to its economy and flora and fauna.
"As Bermudians, we know our favourite fish sandwich, the coolest sunset cocktails, where to go cliff-jumping or to buy flip-flops, what to do over Cup Match, that North Rock has some of the most eye-popping snorkelling," says Jones. "These are the highlights I've tried to emphasise, so visitors can experience the real Bermuda—like we do."
Moon Bermuda is available at Bermuda Bookstore and at all major North American, UK, and European booksellers, as well as online retailers including amazon.com.
Read More About
Category: All, Entertainment