President and CEO of Bermuda Realty Company Limited, Brian Madeiros and Craig Christensen, President and CEO of Morgan's Point Development Ltd. have agreed to form a joint venture real estate company and open a dedicated sales office at Morgan's Point in preparation of the impending development of phase 1 of the proposed luxury residential and hotel development
"The joint venture," said Mr. Madeiros "allows us to work directly with the property developer to create and market a brand new product for Bermuda.
"There are several phases of development and an intricate knowledge of the past; present; and future of the development site is absolutely necessary to effectively showcase this phenomenal real estate opportunity."
Morgan's Point development team shareholders including Brian Duperreault, Craig Christensen and Nelson Hunt embraced this collaborative partnership as this innovative and unconventional approach to a sales agency business model will more closely align the objectives of both business partners.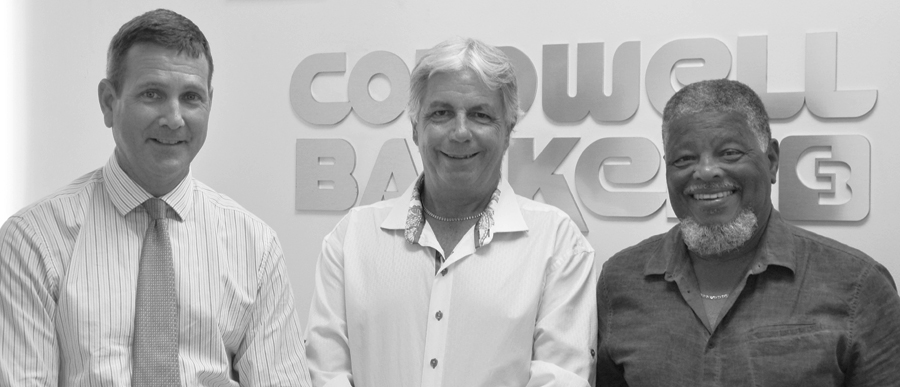 Mr. Christensen added, "The development at Morgan's Point will include 149 branded luxury condominiums, and a 79 room Five Star Boutique Hotel with world class spa and restaurants. The distinguishing factor of this luxury product for Bermuda is the planned mega-yacht marina; slated for completion in 2016.
A spokesperson said, "The new company, once incorporated, will benefit from the global exposure and branding of the Coldwell Banker organization. Coldwell Banker boasts 3,047 offices around the globe [in 43 countries] and more than 86,000 sales representatives.
"According to Real Trends 500 data [2015] they conduct in excess of 165 billion dollars' worth of transactions each year. Mr. J.C. Calhoun of Coldwell Banker Island Affiliates is pleased with the opportunities this venture brings for growth in Bermuda and looks forward to assisting in the marketing of this amazing new development.
"Bermuda Realty Company Limited is 100% locally owned and operated and offers real estate services under the trade name Coldwell Banker Bermuda Realty. Visit www.bermudarealty.com for a full overview.

Read More About