Coldwell Banker Bermuda Realty recently celebrated its annual awards breakfast at the Royal Bermuda Yacht Club.
A spokesperson said, "The event recognized outstanding achievements by the company's agents for the 2022 fiscal year. Susan Thompson, Agency Manager, had the honor of presenting the following prestigious awards from Coldwell Banker Corporate:
"International President's Circle – an elite recognition reserved for the top 5% of Coldwell Banker agents worldwide. This year's deserving recipients were Fiona Hatfield, Adam Birch, Angela Hanwell, Brian Madeiros, and Rochelle Swan.
"International Diamond Society – an esteemed accolade granted to the top 10% of Coldwell Banker agents worldwide. Karen Brine, Rachael Correia, Jack Kripl, Angie Lodge, and Graham Smith proudly achieved this distinction.
"International Sterling Society – an honorable distinction reserved for the top 16% of Coldwell Banker agents worldwide. Tab Froud received this notable recognition for her exceptional performance.
Jack Kripl, Angela Hanwell, Adam Birch, Fiona Hatfield, Tab Froud, Rachael Correia, Angie Lodge, Brian Madeiros, Rochelle Swan and Karen Brine. Missing is Graham Smith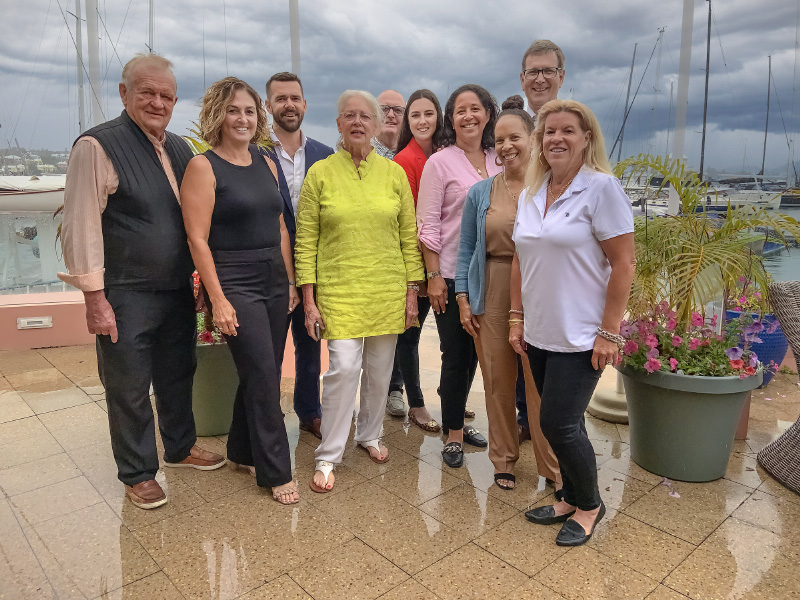 "Highlighting the occasion were two exceptional agents who claimed the top spots in their respective categories. Fiona Hatfield, a seasoned agent with 37 years of experience, emerged as the top agent with the highest Gross Commission Income [GCI]. Rachael Correia, a relative newcomer who joined the company in 2019, celebrated her first-time win as the leading commercial agent by GCI."
Expressing her enthusiasm, Ms. Thompson stated, "It was truly exciting to witness 85% of our full-time agents being honored with awards, and we are particularly proud to acknowledge these two outstanding women who have claimed the top awards in their categories!"
The spokesperson said, "In a recent U.S. News and World Report article from February 2023 on the top real estate companies in the US, Coldwell Banker secured an impressive position at #3, surpassing numerous competitors. With its inception dating back to 1906, Coldwell Banker Realty holds the distinction of being the oldest real estate company on the esteemed list.
Rachael Correia, Brian Madeiros and Fiona Hatfield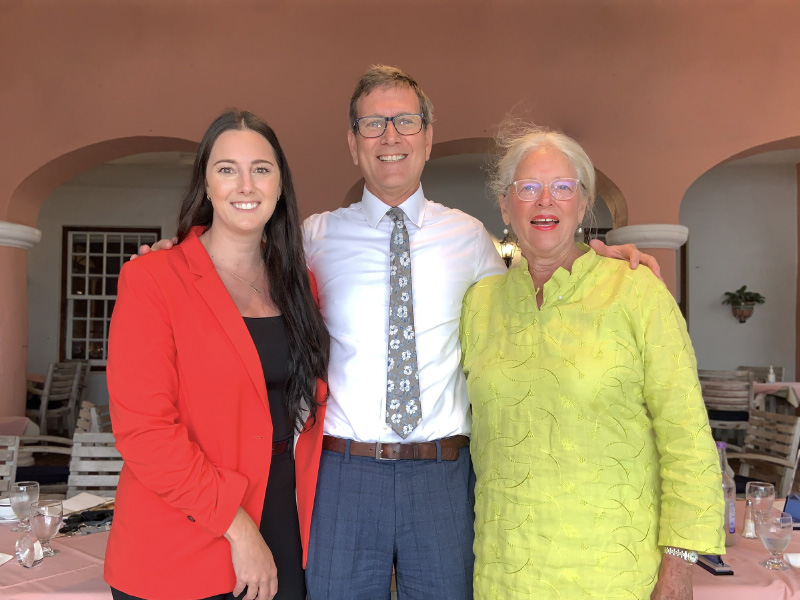 Brian Madeiros, President and CEO, proudly shared that, "We are thrilled to witness the tangible impact of our comprehensive training program provided by our in-house educational curriculum, sales support, marketing team, and tools provided by both our local company and Coldwell Banker corporate.
"Our clients, customers, agents, and company have all greatly benefited from these resources. We take immense pride in our stellar reputation and will continue to focus our collective efforts to show up as the preferred choice for real estate services in our community. Each successful sale and rental is a privilege for us."

Read More About