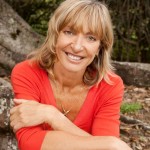 Internationally recognised Wellness Coach Trainer and Australian Business Woman of the Year finalist Fiona Cosgrove will be visiting Bermuda next month where she'll be presenting her internationally recognised Wellness Coach Training Foundation course in a one day workshop on August 15.
Ms. Cosgrove said, "Wellness Coaching is a new way or working with people to help support them in creating positive change in their wellness behaviours. People know what to do but don't understand what's stopping them from doing it.
"This new industry is in its early days but Fiona believes that it is the answer to the escalating problem of obesity and lifestyle related illness.
"There is a rapidly escalating problem of obesity and lifestyle related illness that is so difficult to halt – mainly because people lack the confidence in their ability to change.
"Through Wellness Coaching anyone can make a big difference to the quality of their lives by approaching change in a different way. We work towards small steps to success rather than massive quick fixes that only last limited time. Through coaching, we can change mindsets, lifestyle behaviours and ultimately lives."
Ms. Cosgrove left Bermuda back in 1982 after attending primary school here and working for a law firm for five years after a UK college education. Her travels took her to Australia where she spent over 30 years studying and gaining experience in all aspects of health and fitness, believing that lasting behavior change and improved wellness was possible for people but that we had not fond the best way of supporting them.
Fiona undertook three degrees – in Exercise Science and in Counselling, including two Masters degrees and became trained as a Wellness Coach through Wellcoaches in the US.
Wellness Coaching saw Ms. Cosgrove shift from being the expert – as a University Lecturer and Exercise Scientist, running several highly successful health clubs – to coach – recognising that people had the answers to their own lives if they were encouraged to take responsibility and supported in creating their confidence to succeed.
The second shift was from believing that physical fitness was the answer to many of life's problems to understanding that "wellness" encompassed physical, mental and emotional domains.
"People want to be well. They just don't know how to get past the many barriers that life throws in their way. The prevalence of mental illness is an indicator that it is time for a change in the way we communicate with our clients.
"They are sick of being told what to do and want to be part of the decisional and change process."
Ms. Cosgrove founded Wellness Coaching Australia in 2006 and since that time has trained over 2000 health and fitness professionals with a training program that is recognised and accredited as ongoing education for 9 different organisations in Australia, the UK, New Zealand and the US. She regularly speaks at conferences both in Australia and overseas.
Ms. Cosgrove's father and stepmother still reside in Bermuda [Tom and Morag Smith] and she has visited regularly since her departure many years ago.
The workshop will be held on Saturday, August 15 at The Bermuda Bridge Club on Pomander Road; further information can be found online or by emailing info@wellnesscoachingaustralia.com.au

Read More About
Category: All