This week Bermuda Container Line Ltd presented a check to Warwick Academy's Director of Development Jane Vickers which will enable their students to participate in the Bermuda Sloop Foundation's youth at sea learning program over the next five years.
Mrs Vickers commented, "Without the support of BCL our students would not have been part of the practical learning experience that is uniquely offered by the Sloop program. For this we are very appreciative".
Presenting the check from BCL is Chairman John Wight. Receiving the donation for Warwick Academy is Jane Vickers. Director of Development at Warwick Academy.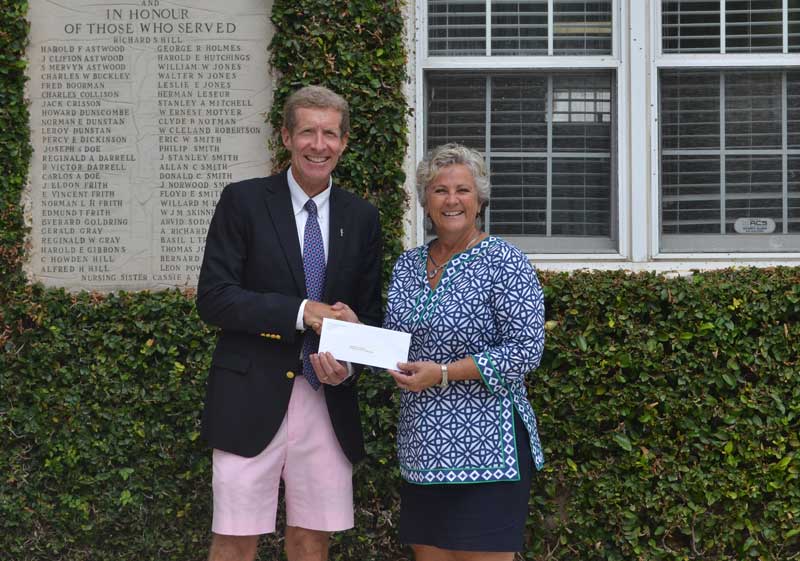 Bermuda Container Line is a Bermuda owned and operated shipping group committed to providing maritime related financial and in kind support to organizations and entities that encourage careers in the maritime industry.
Students from left to right are DesRon DeShield, Cameron Foote, Matisse Bascome, Dimitri Guglielmucci and Alexander McPhee.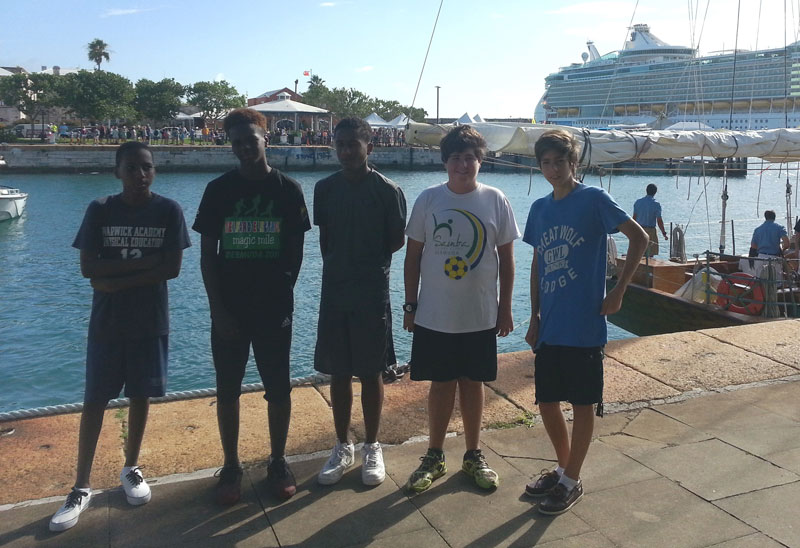 Cameron Foote at the helm.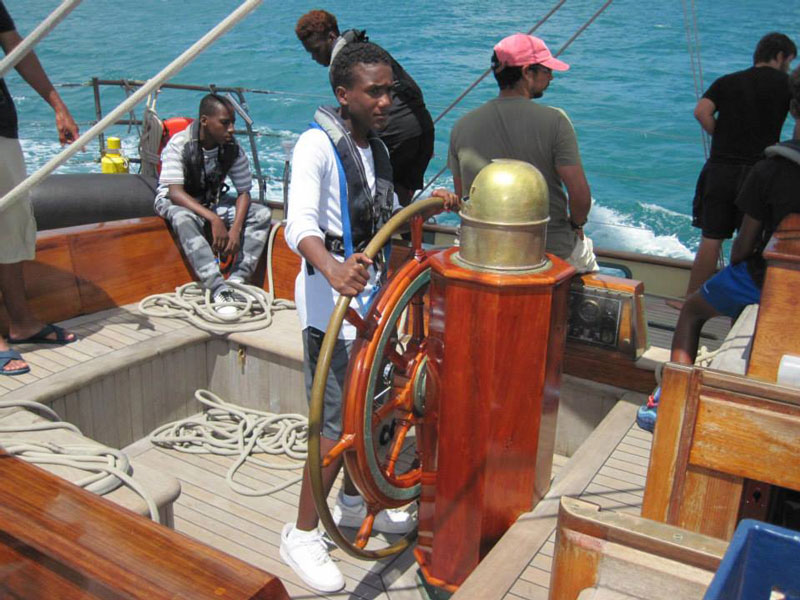 Read More About
Category: All