The second annual Elbow Beach Tennis Challenge will be held from August 11 to August 15, featuring the Island's top tennis players.
Previously known as the Crystal Family Cup Invitational Tennis Challenge, the tournament is held in honour of the Crystal family, who have travelled to Bermuda every Christmas since the 1970s.
Matches will be played from 5:30pm to 9:00pm. The finals will be held on Saturday, August 15, starting at 3pm.
The tournament will showcase Bermuda's top eight women and top eight men in a singles round robin format. A mixed doubles knock-out segment will also be played. The tournament is by invitation-only and offers free access to spectators to watch the Island's national players in action, many who play overseas at university.
In order to be eligible, each player must have represented Bermuda on an international stage in events organised by the International Tennis Federation [ITF], be a Davis Cup or Fed Cup squad member, and be in good standing with the Bermuda Lawn Tennis Association.
The three categories in the tournament will be women's singles, men's singles and mixed doubles. The women who have been invited to play are [in order of ranking]: Tyler Smith, Cayla Cross, Jacklyn Lambert, Zaire Simmons, Kaylah Ming, Kaila Harvey, Imani Phillips and Lauren Way.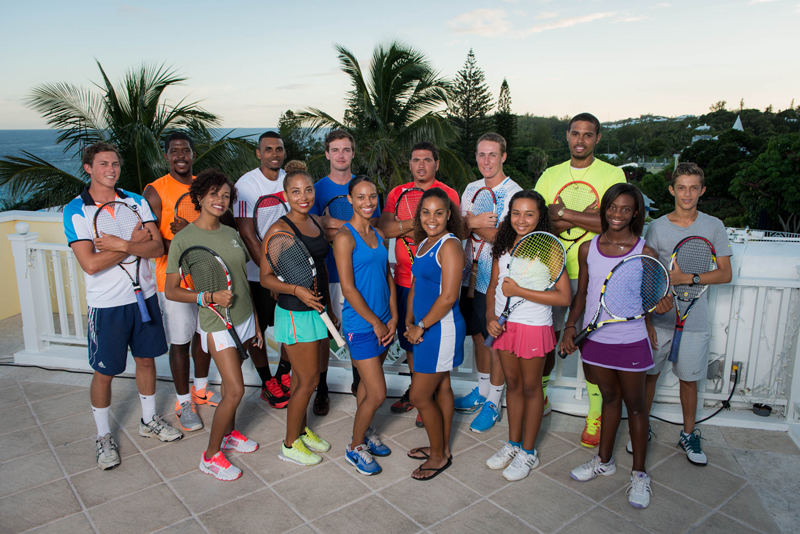 The men who have been invited to play are [in order of ranking]: Gavin Manders, David Thomas, Jenson Bascome, Neal Towlson, Jack Keyes, Christopher Weeks, Bill Boyle, Courtland Boyle and Jovan Whitter.
Ed Burns, Owner's Representative at Elbow Beach Bermuda, says: "Elbow Beach Bermuda is honoured to host the Elbow Beach Tennis Challenge. We look forward to watching the matches and encourage the public to attend this fun, sporting event."
Mr Lambert says: "We are excited to provide a venue in which Bermuda's top tennis talent can compete. This is a great opportunity for the Island to see our top tennis players play against each other and to watch the defending champions defend their titles. I look forward to the competition."
Alison Hill, CEO, The Argus Group, Lead Sponsor of the tournament, says: "The Argus Group is a proud sponsor of the Elbow Beach Tennis Challenge. Argus launched the first employee wellness programme to the community in 2005 and we wholeheartedly advocate tennis as an excellent form of exercise that is fun and accessible to all age groups and ability levels. We're looking forward to an exciting tournament."
Dan Crystal played tennis with many of Bermuda's top tennis players as he was an accomplished tennis player. Dan, Sylvia and Rona Crystal made many friends during their vacations in Bermuda, particularly with David Lambert, Director of Tennis at Elbow Beach Bermuda, and played doubles matches across the Island at Grotto Bay, Port Royal, The Reefs, and Sonesta Beach Hotel.
Prizes include a weekend for two for the singles winners, spa treatments as well as lunch and dinner vouchers from the Lido Complex.
The five-day tennis tournament will be held at the Elbow Beach tennis facility and is free to spectators. The Title Sponsor is Elbow Beach Bermuda, Lead Sponsor is the Argus Group of Companies and Major Sponsors are Aquafina, Gatorade and Lido Complex.

Read More About