The Island's taxi drivers were recognised this week at a Taxi Appreciation Event at Elbow Beach for the important contribution they make to the tourism and hospitality industries.
The event on Tuesday celebrated the important role that taxi drivers play as ambassadors for Bermuda. The approximately 65 attendees enjoyed drinks and hors d'oeuvres and were entered in a draw to win prizes including spa certificates, weekend stays and Elbow Beach mementos.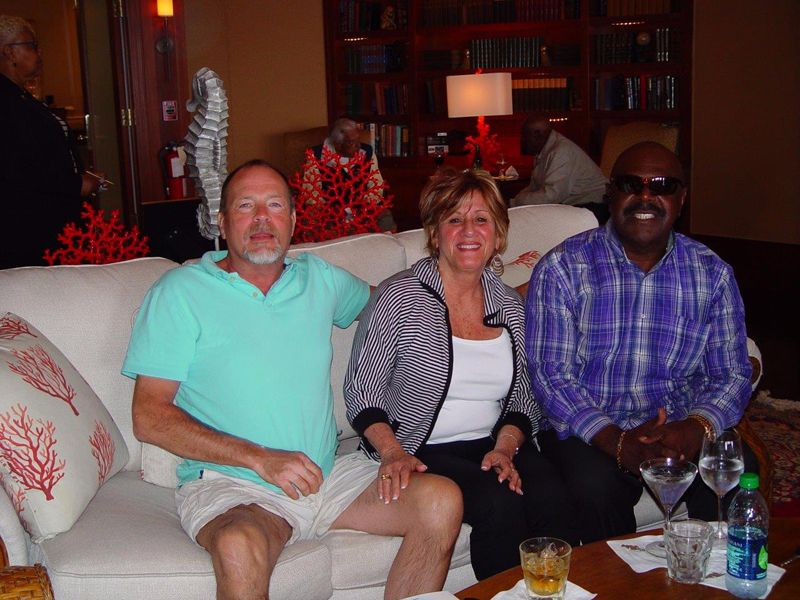 Ed Burns, Owner's Representative, Elbow Beach Bermuda, says: "Taxi drivers are an important part of our tourism offering. We feel it is important to acknowledge the value they bring to Elbow Beach and to Bermuda as a whole. It was fun to bring them together on Tuesday, give them an opportunity to relax and show them our appreciation for what they do."
Rehanna Palumbo, Director of Sales & Marketing for the hotel, says: "Once again, Elbow Beach is looking forward to a busy tourism season and many tourists will ride in a taxi at some point during their visit to Bermuda.
"Taxi drivers provide more than just an essential service, they share with our visitors important information about every aspect of Bermuda. We appreciate the positive messages they communicate about Elbow Beach and Bermuda."
Read More About
Category: All