Kristen Johnson and Susie Lacey are the inaugural Conyers Dill & Pearman Squash Male and Female Champions as the tournament concluded at the Bermuda Squash Racquets Association Club this past weekend
Johnson defeated Patrick Foster in the Men's A Final 3 – 2, Foster won the first match 11-8, but Johnson would wint he second game by that same score. Johnson would take a 2 – 1 lead winning the third game 11-5, before Foster would extend the match to a fifth and final game winning the fourth game 12-10. Johnson would then win the final game 11-2.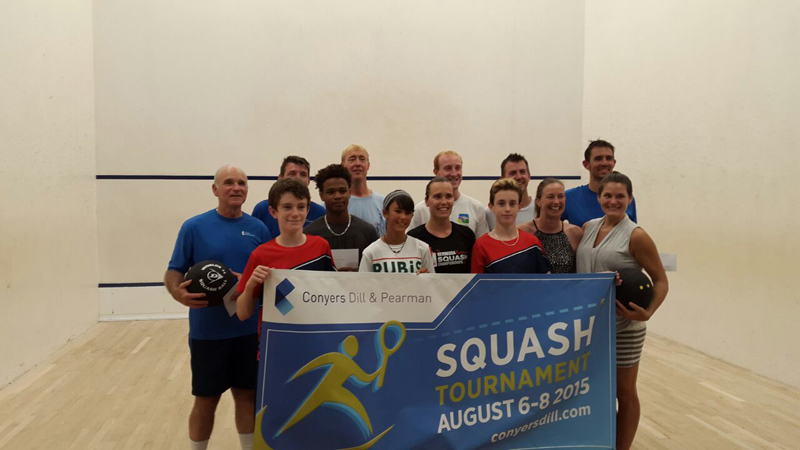 Lacey got the better of Christina Sgobba 3 – 0. Lacey won 11-7, 11-5, 11-4, while Dylan Pratt won the B Division Final after defeating Lacey 11-4, 11-5, 11-7.
Conyers Dill & Pearman Squash Tournament 2015 – Results
Saturday Aug 8 – Finals
A Division Final
Kristen Johnson beat Patrick Foster 8-11, 11-8, 11-5, 10-12, 11-2
B Division Final
Dylan Pratt beat Susie Lacey 11-4, 11-5, 11-7
Ladies Division Final
Susie Lacey beat Christina Sgobba 11-7, 11-5, 11-4

Read More About