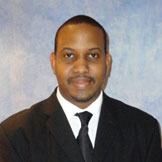 The Bermuda Association of Professional Engineers [BAPE] has teamed up with the Institution of Engineering and Technology [IET] to organise an independent liquefied natural gas [LNG] discussion on Saturday, September 26, to be held at the Bermuda Aquarium, Museum and Zoo [BAMZ], inside the main Aquarium Hall.
The event's preceding introductions will begin at about 5.45pm, with guest speaker Dr. Soren E. Maloney [pictured] to begin his talk at about 6.00pm. The presentation will last for 45 minutes, with a 15-minute question and answer session to be held afterward.
The body of the talk will cover topics including Power Generation in Bermuda – In the Context of the Caribbean; Bermuda's Energy Consumption and LNG volume equivalent; LNG Commodity Historical Price; The Transition to LNG – Supply Chain, Infrastructure Requirements and Cost; and Global Examples of Small Markets adopting LNG for Power Generation and Lessons Learnt.
The presentation will be an open discussion on liquefied natural gas as a fuel source for power generation in Bermuda. The benefits and drawbacks of the LNG option for energy sustainability in Bermuda will be highlighted and Bermuda's energy consumption will be examined in the context of net energy-importing Caribbean states.
The presentation will provide details on the LNG supply chain, infrastructure requirements, power plant improvements and estimated costs to ratepayers for LNG based power generation.
Dr. Maloney [pictured above] is a Senior Project Engineer at OSCOMP Holdings LLC in Houston, Texas. OSCOMP is a Compressed Natural Gas Virtual Pipeline company with expertise in the logistics and pressure control of compressed natural gas to customers within an array of applications that include power generation for oilfield, commercial and industrial applications, pipeline pigging, artificial gas lift and flare gas capture.
Dr. Maloney's prior experience includes founding director and consulting engineer at Ziklag Consulting Group Company Limited, a Caribbean based engineering consultancy, specializing in marketing and business development for small to medium sized companies in the manufacturing, agriculture and energy industries, desirous of internationalizing their products and services.
His engineering career began at the Metal Industries Company Limited – a tool and die manufacturer and vocational training institution in Trinidad and Tobago. He received his PhD in Engineering from the University of Cambridge, United Kingdom and holds a BSc in Mechanical Engineering from the University of the West Indies.
Spaces are limited to a maximum of 60, and those planning to attend are encouraged to email bermudaengineers@gmail.com in order to RSVP. Members of BAPE are free to attend, while non-members will be charged $15. Light refreshments will be available.

Read More About
Category: All, Business, Environment