Saltus Head Boy, Head Girl and deputies placed a wreath at the foot of a commemorative palm tree outside the school library today [Sept 11] in remembrance of Saltus alumni Boyd Gatton and Robert Higley who perished in the terrorist attacks on the World Trade Center on September 11th of 2001.
The Bishop of Bermuda Nicholas Dill said a prayer and read from Psalm 46 verses 1-3 and 8-11, Head of School Ted Staunton and Deputy Head Jon Beard also spoke, and S9 William Ewles played 'Taps'.
Several of Mr Gatton's former classmates were in attendance including Mike Bishop, Jay Correia and Brian Patterson.
Boyd Gatton, a Bermudian, was working on the 97th floor of the World Trade Center on September 11th, 2001. He was employed by the Fiduciary Trust Company as the Operations Manager.
According to an article published by The New York Times in December of 2001, "He spent his free time practicing tai chi in the park near his home in Jersey City, doing carpentry work, reading and indulging his nieces when they visited from Bermuda with his two sisters."
American Robert D. W. Higley II was on the 92nd floor of the South Tower that fateful day. He was employed by Aon Risk Management Services having joined the firm just three months prior in June of 2001. He was survived by his wife, daughter Amanda and another daughter, Robyn, born two months after Mr Higley perished.
Head of School Ted Staunton said, "On the morning of September 11th, 2001 the world changed forever. Society was shaken to its very foundation. We must continue to fight for freedom and the right to live in a peaceful society.
"We place a wreath at the base of the memorial palm tree today as a small symbol of the School's continuing desire to keep the memory of Robert and Boyd alive and to remember them as part of the Saltus family."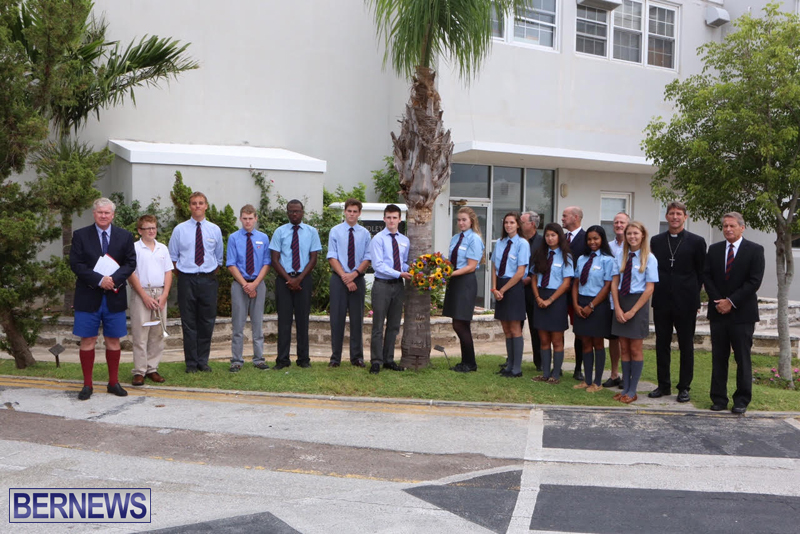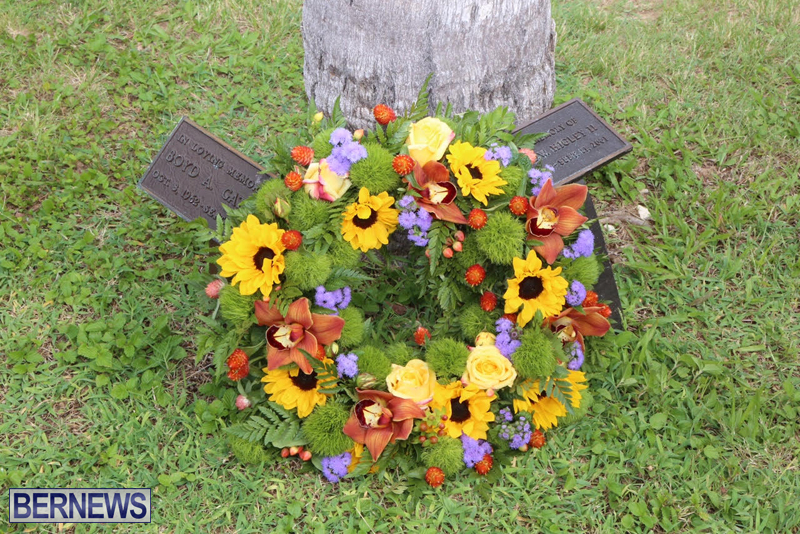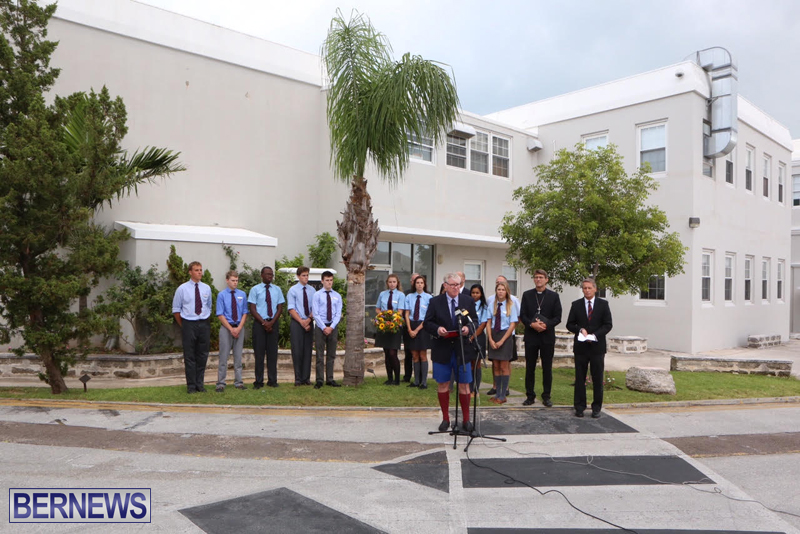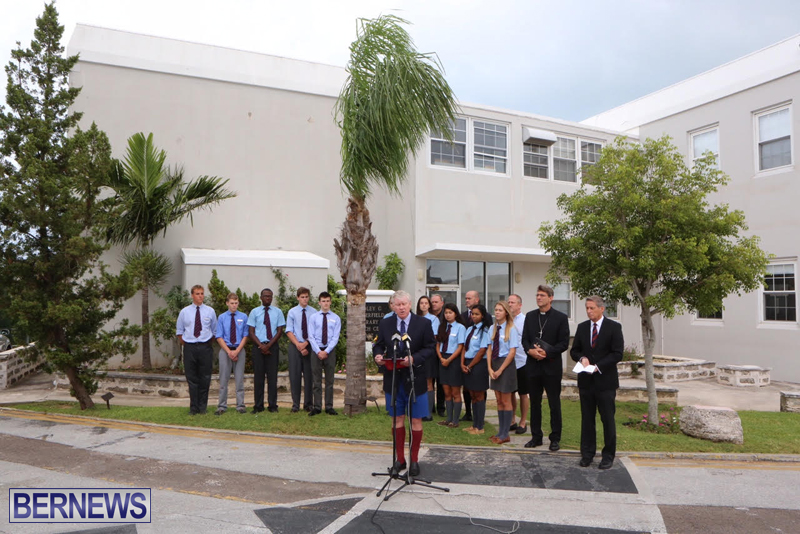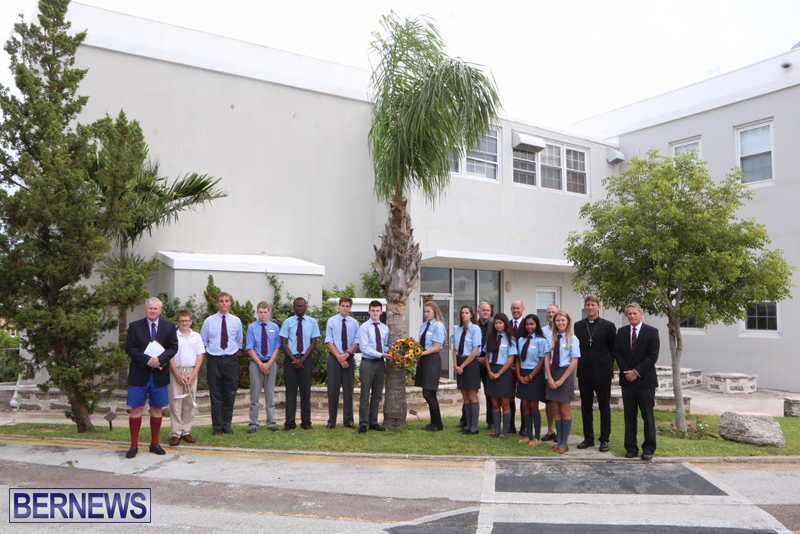 Read More About