This morning [Sept 10], Saltus Grammar School held a small ceremony in honour of those who perished in the terrorist attacks on the World Trade Center on September 11th, 2001, including Saltus alumni Boyd A. Gatton and Robert D Higley II, as well as Bermudian Rhondelle Tankard.
Denise McAdoo, Director of Advancement and Alumni Relations said, "As an American, and a citizen of the world during these attacks, the impact was profound and the memory of all who were lost that day – and the days that followed – will never be forgotten. To Boyd & Robert – your memories at Saltus live on."
Head Prefects Alyssa De Silva and Vincent Darrell laid a wreath at their plaque and after a moment of silence 'Taps' was played at the flagpole by student musician, Gareth Cooper. On Saturday, 11th September, Saltus will also lay a wreath at the U.S Consulate grounds.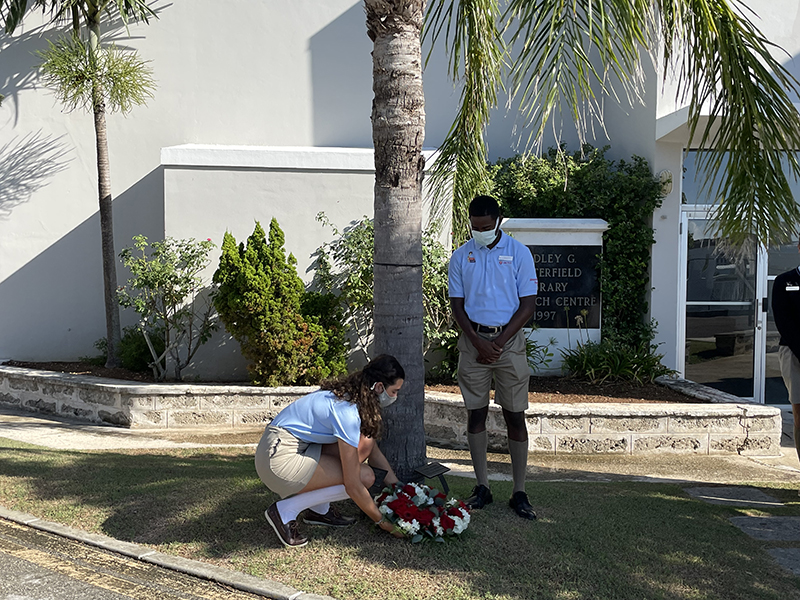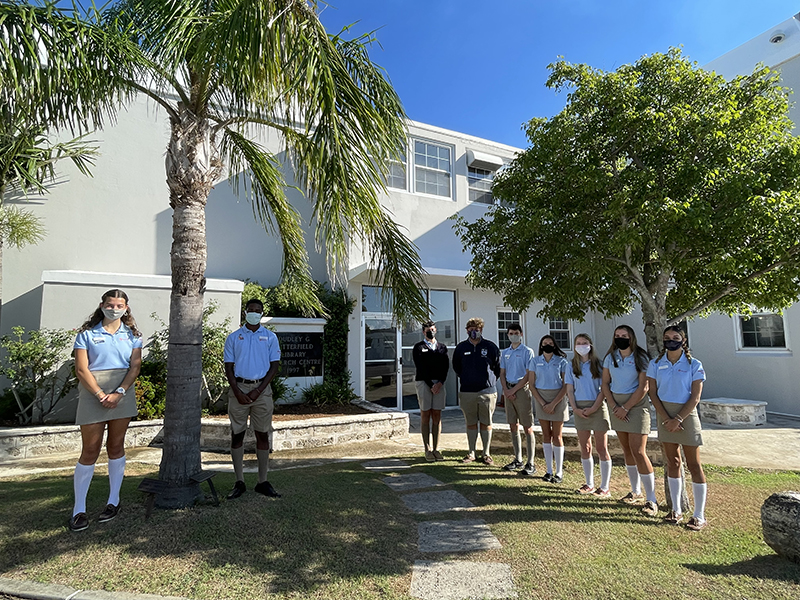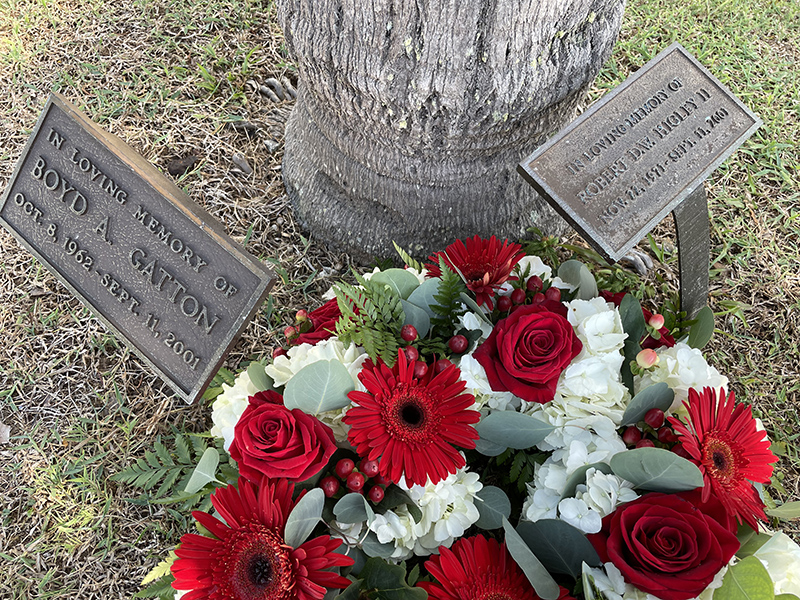 Read More About