The Board of Trustees of the National Sports Centre announced that on Saturday September 12th from 11am to 4pm, the National Sports Centre in partnership with the Department of Youth Sports and Recreation will host "Youth Sports Expo 2015" at the National Sports Centre.
The Youth Sports Expo 2015 is a unique opportunity for children aged 5 – 16 to learn more about the sports they love, to discover new ones, to enroll, to develop skills, make new friends and to be inspired by those in the game as well as great coaches.
A spokesperson said, "At the Youth Sports Expo 2015, national sports governing bodies will provide visitors with information, demonstrations and the opportunity to participate and to give them a real feel for the sport! There are many opportunities for those driven by recreation to those driven by the highest level of international competition and all of those in between.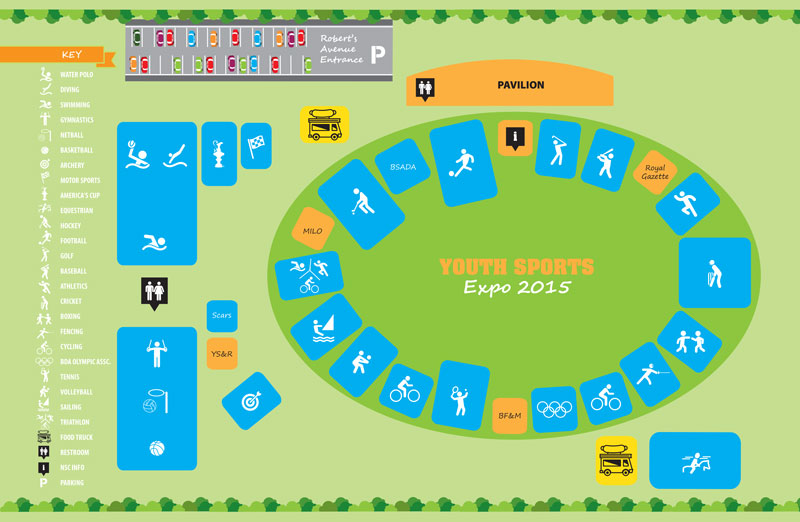 "The following sports will be present: Equestrian, In-Line Hockey, Archery, Volleyball, Triathlon, Sailing, Netball, Athletics, Tennis, Hockey, Gymnastics, Cricket, Cycling, Diving, Water Polo, Baseball, Motor sports, Swimming, Fencing, Golf and Football. The America's Cup 2017, The Bermuda School Sports Federation, SCARS and the Bermuda Sports Anti-Doping Agency will also be participating vendors."
Sean Tucker, Chairman of the NSC Board of Trustees is pleased to invite everyone to this event and says, "The National Sports Centre is committed to providing opportunities for active participation in both recreational and competitive sports.
"The Youth Sports Expo 2015 supports our sport approach of encouraging everyone to "Move > Develop > Train > Achieve!" The Expo is a conduit for all national sports governing bodies to work together to promote all sports that are available on island for our young people as means to help develop healthy lifestyles as well as good sportsmanship."
The spokesperson continued, "Having BF&M, MILO, The Royal Gazette and The Bermuda Broadcasting Co. Ltd as our major sponsors also shows the commitment of our corporate partners as they too see the importance of the Youth Sport Expo 2015 and the positive impact sports has on the total development of our young people."
"We invite all of Bermuda to come out to The Youth Sports Expo 2015. It is free and will give parents and children plenty of opportunities to have an interactive experience with all sports in one place! Parking will be available on the Robert's Avenue parking lot with easy access to the North field, Aquatics Centre and the Event Tent."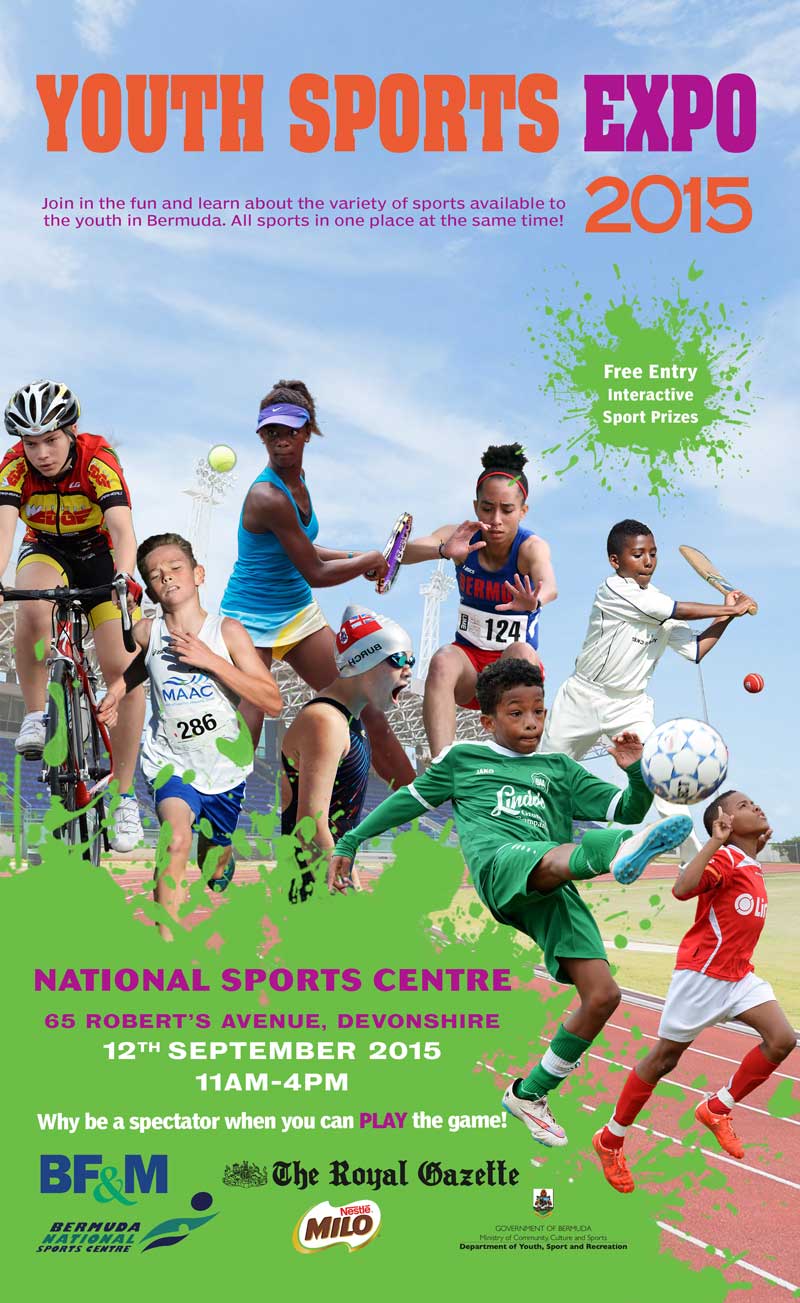 Read More About