It really was a weekend to remember as locals and visitors alike turned out by the thousands for Island's first taste of the America's Cup, the ACBDA said, adding that as far as first impressions go this was a good one, the Louis Vuitton America's Cup World Series Bermuda offered a "clear illustration of why the Island was chosen to host the main event in 2017."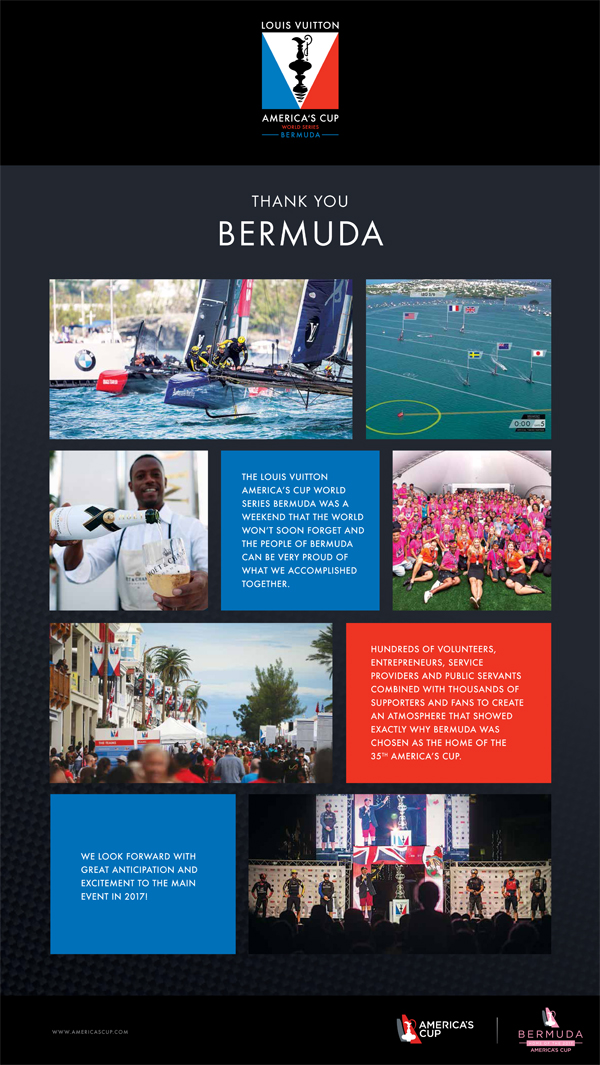 "Sailing enthusiasts or not, the public filled the Event Village all weekend while the Great Sound saw a spectator fleet that rivalled, or even surpassed, the two previous events in Portsmouth and Gothenburg. Fans even braved torrential rain on Saturday night for the America's Cup Jam Presented by Fidelity International," the ACBDA added.
"Bermuda had an opportunity to stand on the world stage and show what we are made of, and Bermuda succeeded", says Mike Winfield, CEO, ACBDA.
"On behalf of the ACBDA, I would like to thank everyone who helped make the Louis Vuitton America's Cup World Series a success in Bermuda and we look forward with great excitement to the main event in 2017."

Read More About