North Village Community Club will officially kick off its 7th annual "Kicks for Cancer" campaign on Sunday, October 4th.
During the month of October, North Village's Premier and Youth Football Program players will wear their signature pink jerseys in an effort to raise awareness for breast cancer.
Freisenbruch Meyer Group will once again partner with North Village by donating $100 for every North Village Premier team goal scored during the month of October.
An education session on the importance of breast cancer awareness is scheduled for the North Village youth football program in the new Butterfield and Vallis Education Centre [BVEC].
NVCC President Stephen Coddington said, "We believe in education and strongly believe in educating our youth. It's wonderful to know that we can continue to expand the campaign by heightening the awareness through our youth football program.
"This way the impact grows and more children can understand the importance of bringing forth awareness for breast cancer and how much the support is worthwhile and necessary".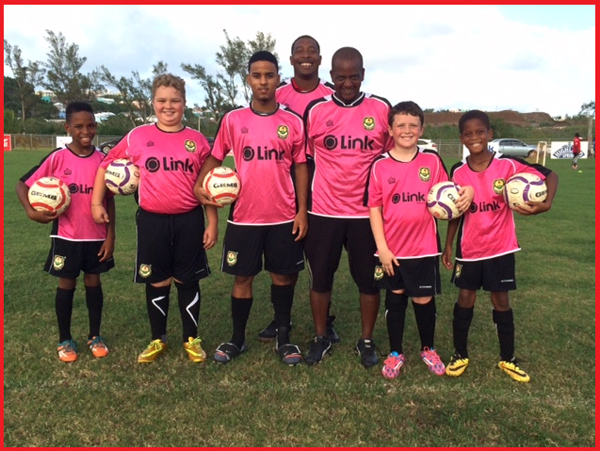 Former North Village Premier team defender DeVraé "Nice" Tankard, has been instrumental in the campaign since its conception.
He said, "Whenever October rolls around, we all know that is time to bring out the pink, but be looking for bigger and better things to come from the North Village Kicks for Cancer campaign.
"North Village continues to be so much more than a football club with its extensive netball, golf and cricket programs, however for the month of October, it's all about the campaign and the awareness that we can bring to our members and the broader community."
The first Premier game of the campaign takes place this Sunday, October 4th at 3pm at Bernard Park against the Dandy Town Hornets.
"We hope that our sister clubs and the community at large will show their support this Sunday by coming to the game and wearing their pink. It doesn't matter what team you support, we can all come together in solidarity for a worthy cause", concluded Mr. Coddington."

Read More About