NVCC President Shervin Dill announced today [July 11th] that Devarr Boyles will return to the coaching arena as Head Coach at North Village Community Club
President Dill said, "The selection committee was very impressed with the coaching experience and credentials of Coach Boyles as well as his honesty, demeanor and passion for the holistic development of Football in Bermuda. The committee was unanimous in their deliberation.
"He is a great fit for North Village Community Club and we look forward to all of the positive attributes such as discipline, hard work and commitment that Coach Boyles brings, to emanate on and off the field of play."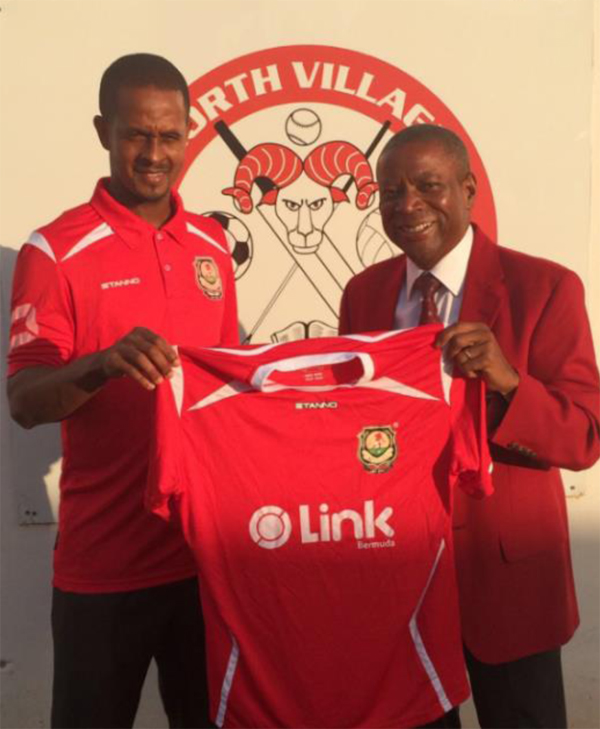 NVCC said, "With the recent resignation of former coach Richard Todd due to extended family and work commitments, the Club and players remain strong and dedicated and are looking forward to the upcoming season.
"The assignment of Coach Boyles now allows the Club to further develop and enhance on their 2015/2016 fourth place performance."
Coach Boyles said, "I look forward to the challenge of working with all connected to the club and trying to improve both the team and club during my contracted period."
On behalf of the North Village Community Club Board of Directors, members, fans and family, we welcome Coach Devarr Boyles into the home of North Village. We look forward to rewarding experiences between the coach, players and technical staff.

Read More About