[Updated] Bermuda's Andrew Stevenson was recently honoured by the Prince of Wales' Commonwealth Environmental Photography Awards 'Out of the Blue' competition, with his photo of a humpback whale off the coast of Bermuda winning an award for 'Highly Commended – Most Publicly Liked Entry.'
Mr. Stevenson's entry was submitted in the Over 18s age group, with the photo's accompanying caption saying, "A North Atlantic humpback whale in the middle of its northern migration from the Caribbean breeding grounds to their northern feeding grounds.
"The image was taken 20 miles south-west of Bermuda in 14,000 feet of water."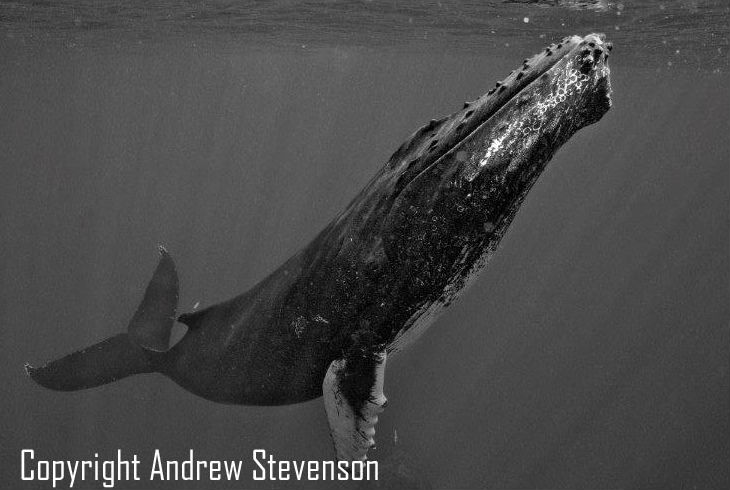 The competition's website says, "A vast area of our global ocean lies within the jurisdiction of Commonwealth countries. More than half of Commonwealth countries are islands, to whom ocean matters are of vital importance. These global leaders therefore have critical decisions to make such as how best to ensure the future health and viability of the ocean.
"Good pictures can tell stories in ways that words sometimes cannot. We hope that 'Out of the Blue' will inspire Commonwealth citizens to use photography to engage with the vast blue world around the Commonwealth, to celebrate its beauty, highlight its importance and alert global leaders to its vulnerability.
"By doing so, people of the Commonwealth can directly encourage global leaders to take positive action and adopt more of the solutions that we know are at hand to protect and use natural resources in a sustainable way."
Update 12.05pm: Mr. Stevenson will be offering a lecture during an installment of the BUEI Talks series this evening [Nov 24], with the title 'Below the Waves and Above the Clouds.' The talk will be held at the BUEI Auditorium, getting underway at 7.30pm, with tickets costing $20 for members and $25 for non-members.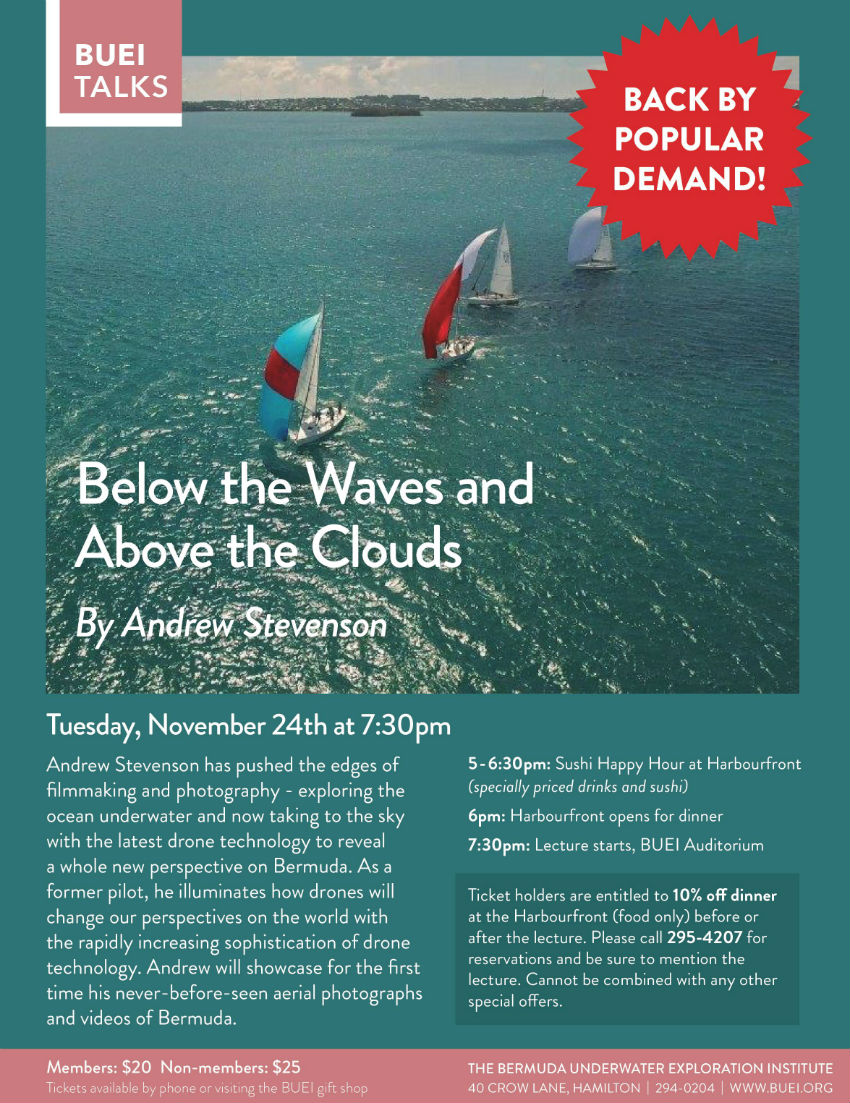 Read More About
Category: All, Environment