On Friday 13th November, the Bermuda Rugby football Union hosted the annual Primary School Classic day with the USA and Canadian Classic teams. In partnership with Ariel Re, over 200 hundred students from 11 primary schools from across the island participated in the event at National Sports Centre.
Patrick Calow, BRFU Youth Development Officer, said "This is one of the most anticipated events in the Youth Rugby calendar. For many young people this is their first exposure to rugby, so to have the support of the USA and Canadian players to make it fun event for all involved is pretty special. We're incredibly grateful for the support of Ariel Re, Dunkley's Dairy and of course the USA and Canadian players"
Michael Doyle, from Ariel Re's charity committee, said: "Ariel is delighted to partner with the BRFU to help sponsor this event in what transpired to be an active morning out for all participants involved – children and rugby players alike.
"It was great to see so many of the primary school children getting exposed to this sport and athletes, learning some new skills and everyone having fun. Many thanks to the BRFU for organizing and to the players from the USA and Canada for coaching the various skills sessions."
Any young people wishing to get involved with BRFU National Youth rugby program – Sunday Rugby takes place on Sunday mornings at Police Field from 10.30am-12.00pm for age U6-U16.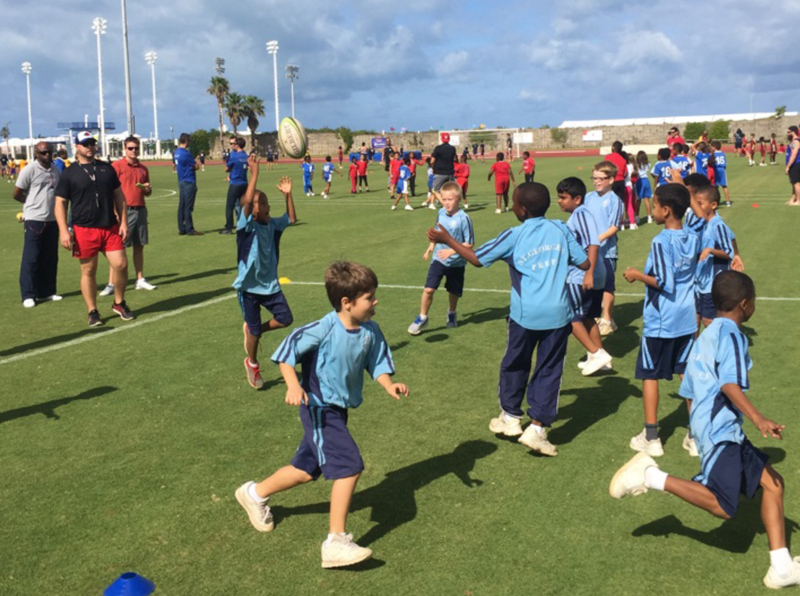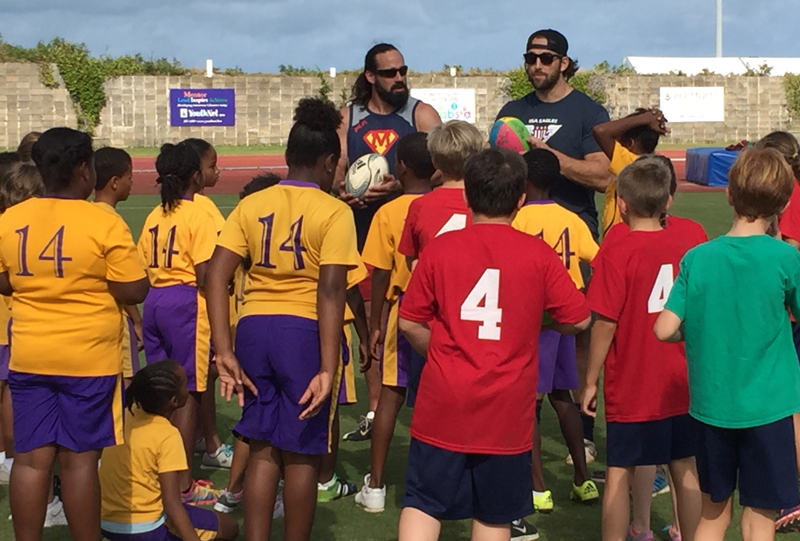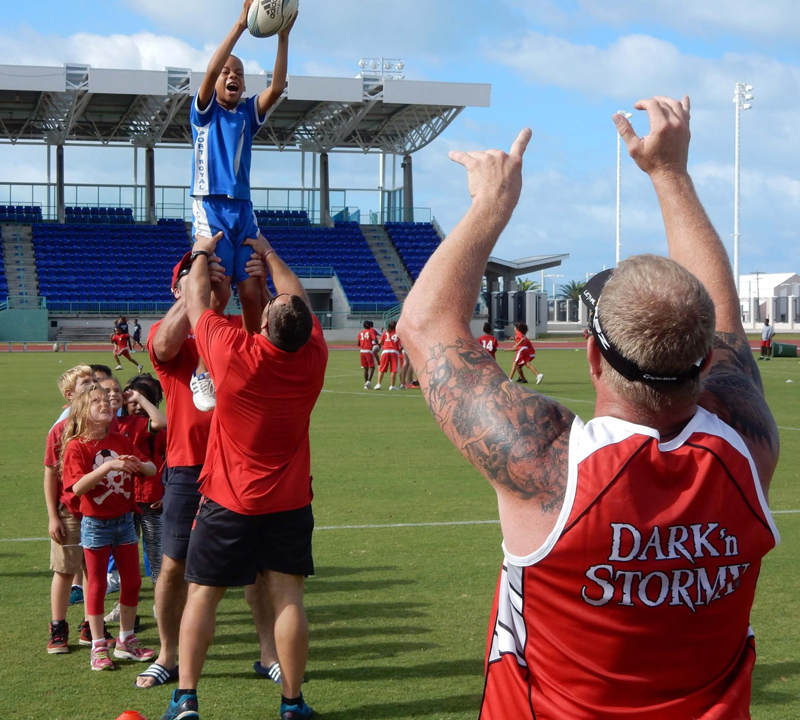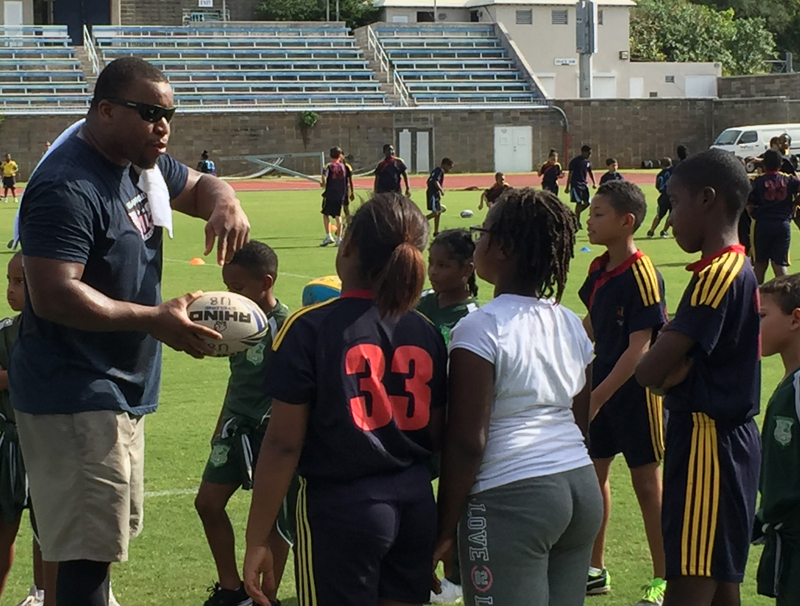 Read More About