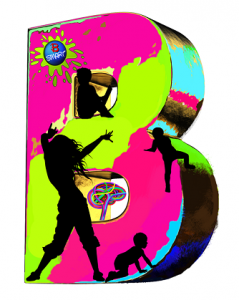 BSMART announced the launch of their Infant Development morning playgroups, which are now open to infants and toddlers up to the age of 4 years, along with their parents or caregivers.
"In an effort to constantly find new and innovative ways to offer our evidenced-based approach to cognitive and developmental development, BSMART is excited to announce the recent launch of its Infant Development morning playgroups," a spokesperson said.
"BSMART playgroups are now open to infants and toddlers up to the age of 4 years, along with their parents or caregivers, who can join in weekly playgroup sessions on Wednesday and Friday mornings between 930am and 12pm. So far, the playgroups are a huge success!!
"The playgroups provide a time to socialize, play, and engage in purposeful physical activities that incorporate S.M.A.R.T [BSMART's evidenced-based cognitive development approach].
"The first three years of life are a period of incredible growth in all areas of a baby's development and the BSMART playgroups help to maximize this critical period of brain development.
"Playgroups are based on the principle that movement anchors learning and activities are sequentially arranged to foster maximum stimulation and optimal development.
"BSMART is also appealing for volunteers for the afterschool program. For students who have developmental delays and learning challenges and struggle to complete their homework, there can be causing feelings of frustration, distress, and failure; making attention and focus an even greater challenge for them.
"While BSMART provides cutting edge interventions to help address their neurodevelopmental deficiencies, there is little time to provide additional one-to-one homework support. But BSMART knows that students would benefit greatly from this extra help and attention.
"BSMART is appealing for members of the community to volunteer one hour of their time each week to help a child who needs homework and reading support. We also offer a corporate volunteer program, where employees can volunteer on behalf of their companies.
"Please contact BSMART if you or your company would be interesting in giving your time to a child in-need."
BSMART can be contacted through their website.

Read More About
Category: All