[Written by Kensley McDowall]
At the recently concluded STEP conference in Bermuda [Society of Trust and Estate Practitioners], Moz Afzal Global Chief Investment Officer of EFG Asset Management, gave a most interesting presentation in which he discussed the implications of future interest rate rises.
Bernews caught up with Mr. Afzal and Greg Soares, an EFG Client Relationship Officer, based in Bermuda, after the conference and took the opportunity to ask a few questions to find out more about them and their plans. Here are the questions and answers.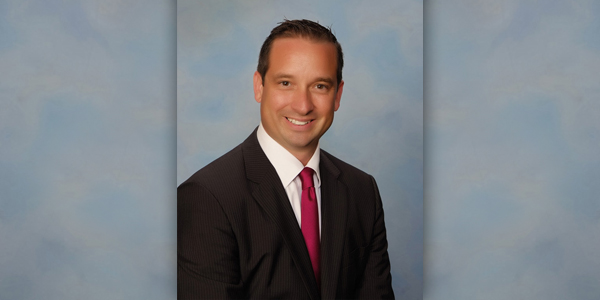 EFG has been operating in Bermuda for just over one year. Why did you decide to open an EFG office in Bermuda and what are the benefits for clients in Bermuda?
EFG Wealth Management [Bermuda] Ltd ["EFG Bermuda"] was incorporated in June 2014 to underline its commitment to clients and investors in Bermuda. It is a subsidiary of EFG International, a global private banking group headquartered in Zurich, offering private banking and asset management services.

Having an on-the-ground presence in Bermuda has enabled the team to build local relationships with clients who know and trust them. These relationships provide a personable and reliable service which, coupled with EFG's international relevance, means clients based in Bermuda can benefit from the expertise and security of a global investment firm managing their wealth.

EFG Bermuda provides wealth and investment management as well as advisory services to a range of sophisticated investors and institutions with a specific focus on captive insurance companies, trusts, family offices and both ultra-high net worth and high net worth clients.

With the support of EFG Asset Management ["EFGAM"], the investment arm of EFGI, EFG Bermuda is in a strong position to provide investment solutions to its growing client base.
How has EFG Bermuda developed over the past year?
EFG Bermuda has already been successful in developing business locally as well as from other IFC's [International Financial Centers] including those located in London, Zurich and New York.

The fact that EFG Bermuda has won business from other IFCs this year clearly demonstrates that EFG is helping grow the 'Bermuda economic pie' rather than just solely being focused on better servicing clients presently with other Bermuda based providers.

This year, new clients have mentioned that EFG Bermuda's wealth management offering is indeed world-class as opposed to just Bermuda-class.

EFG has 14 jurisdictions in which to open accounts enabling EFG Bermuda and its clients the opportunity to further develop a global presence and provide truly global investment solutions.
What is EFG Bermuda's advantage?
We believe our greatest asset to be our blend of personalization and global scope. This stems from our well-known and trusted Client Relationship Officers ["CROs"] who have an in-depth understanding of our clients' needs, combined with ready access to an international platform of wealth and investment solutions.

Our size leaves us in the unique position of being big enough to matter, while small enough to care. More specifically, we have a number of attributes which give our clients an advantage:

1. As a truly international business [we have 14 different jurisdictions], a client can open accounts in different regions and have open access to multi-lingual portfolio managers in Europe, Asia and North America.

2. We offer actively-managed, research-backed investment solutions including discretionary mandates, advisory portfolios, bespoke mandates, execution-only brokerage and proactive currency hedging services. Clients are therefore able to meet a variety of their investment requirements through a multitude of investment solutions, coupled with the highly personalized service they receive from our dedicated CROs located in Bermuda.

3. We have an open architecture investment platform, which allows us to effectively link with a variety of global custodians and third party administrators and trade multi-currency global mutual and hedge funds, whilst providing 24/7 online investment portfolio reporting.
Are there any plans for the coming year?
2016 will see us continue to develop our presence in Bermuda and work with clients on their portfolios, and introduce them to our expanding global platform. In addition, we hope to host more local events here in Bermuda with Moz and other members of our global investment team, so that clients get face-to-face interaction and timely updates on the markets and investments.
Read More About