The winners of the Bermuda Economic Development Corporation's 8th Annual Rocket Pitch Competition were announced, with Jamila Godwin, Maquel Waldron, and Coral Wells winning their respective categories in the competition.
The Competition, supported by the Bermuda Tourism Authority, the Department of E-Commerce, and the BEDC, was run as part of Global Entrepreneurship Week.
It was open to any entrepreneur with a new business idea in one of three separate industry categories, including PitchPINK – for a tourism/hospitality product or service; PitchTECH – for innovative technology or e-business idea; or PitchTOWN – for a business with a focus on local customers.
Jamila Godwin: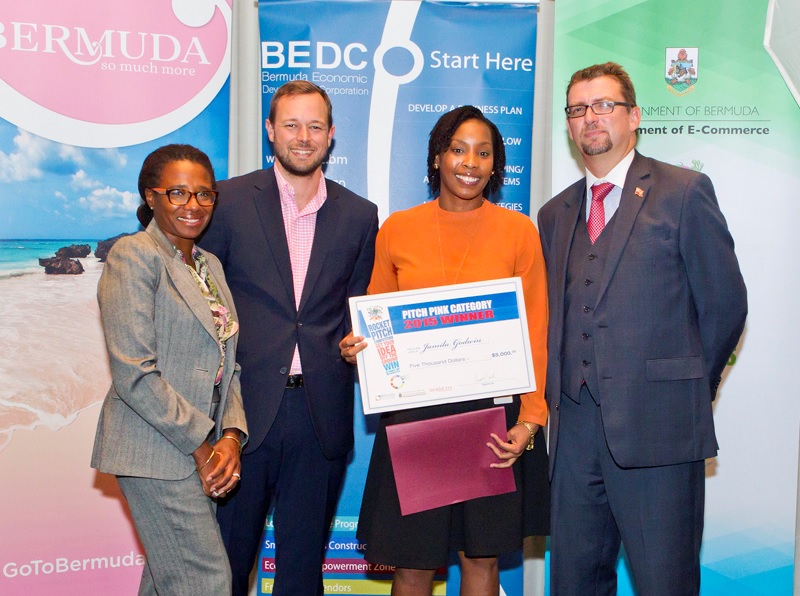 The entrepreneur selected as number one in each category received a combination of venture funds [at $5,000 for each winner] and business start-up services and products.
Minister of Home Affairs Michael Fahy and the Chairman of the Bermuda Economic Development Corporation Nick Kempe were on hand to present the awards.
Maquel Waldron: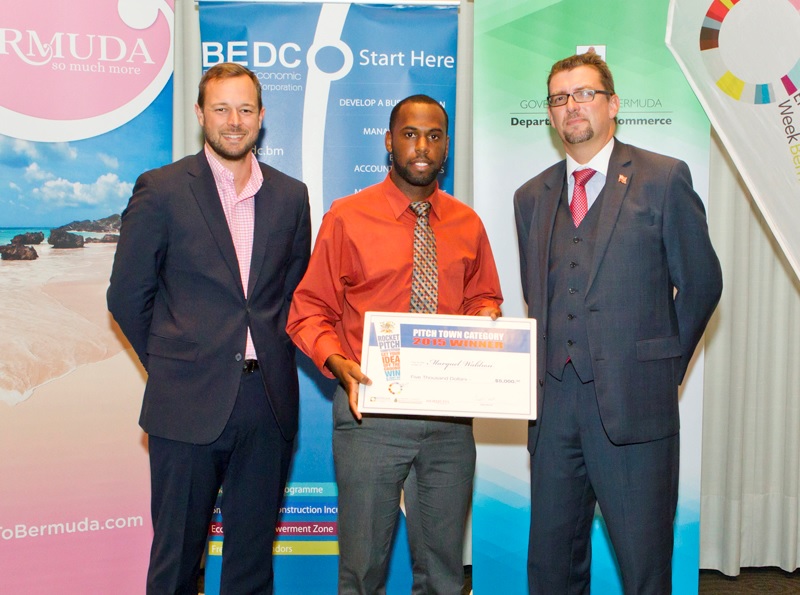 The winner in the PitchPINK category, sponsored by BTA, was Jamila Godwin with Dropping Anchor, a Bermuda-centric "trip advisor type" website offering booking arrangements, customer feedback, and photo posting for a multitude of Bermuda visitor tour experiences.
The winner in the PitchTOWN category, sponsored by BEDC, was Maquel Waldron with Xtreme Sports Bermuda, an extreme sports management company with program options for children's parties, group adult activities, and corporate team-building.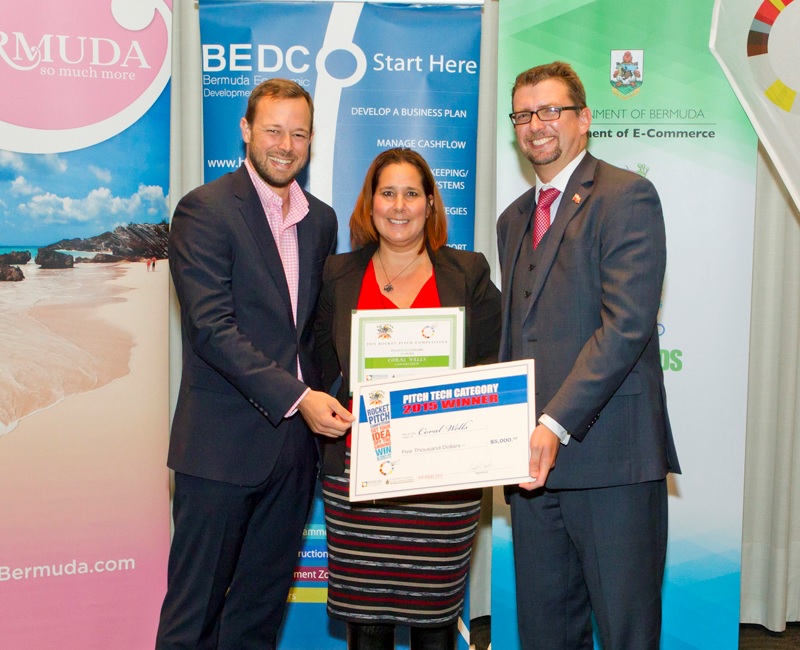 The winner in the PitchTECH category, sponsored by Dept. of E-Commerce, was Coral Wells with Connectech, a resource center providing shared-office space for technology professionals and technology training programs for youth and adults.
Partnering companies JD Lewis Group, SociaLEE Consulting, and Spectropay donated the free business start-up services and products to each of the three winners.
Read More About