Three Bermudians have become the first to take part in a new in-house graduate programme on corporate administration.
Earlier this year, Codan Services Limited ['Codan'], which is affiliated with off-shore law firm Conyers Dill & Pearman, announced it was launching a tailor-made three year graduate programme.
It provides trainees with a structured training contract, with guidance to develop their day-to-day practical skills as a corporate administrator whilst continuing with their professional development through the internationally recognized Institute of Chartered Secretaries and Administrators [ICSA], Company Secretarial Qualifying Scheme [CSQS].
Warwick Academy educated Justin Maybury, 26, a graduate of Dalhousie University, Michelle Peichoto, 24, who went to MSA and Dalhousie, and 24-year-old Darius Zuill, who went to Bermuda College and Barry University, in Miami, have become the first to take part in the programme.
Mr Maybury said: "I did my research and spoke to people in the industry, I realised it was a good professional career which I was not aware of before. This is a great opportunity – it is a high demand position and a secure job with a top offshore law firm.
Left to Right: Darius Zuill, Justin Maybury and Michelle Peichoto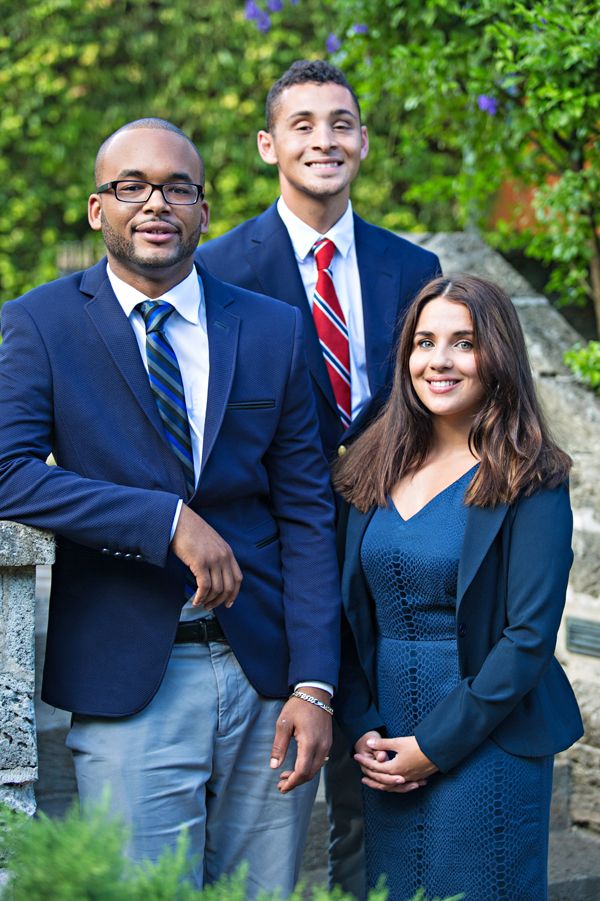 "Everything is very specific and there is a good variety of work, everything is challenging which keeps it interesting. I might be drafting AGM minutes, drafting communications with clients and dealing with different clients on different transactions each day."
Ms Peichoto said she was attracted to the programme because "it was a career, not just a job, and the opportunity would provide her with an excellent foundation in corporate services".
"Codan offers opportunity for growth and support within its training programme. You can also obtain a professional, internationally recognised qualification through the ICSA, which is funded by Codan."
And according to Mr Zuill the biggest challenge has been adjusting to the different clients.
"One day I am speaking to someone in Dubai, the next day it is someone in the USA.
"I'm adjusting to that, developing my communication skills and I am learning about different cultures in the work place through the people I deal with on a regular basis," he said.
For the first 12 to 18 months, trainees will rotate between different projects and participate in formal and hands on training initiatives. Upon successful completion, trainees will be considered for permanent career opportunities at Codan, which is headquartered in Bermuda.
Justine Blakesley, Head of Codan, said: "The goal of our Graduate Trainee Programme is to give young Bermudians the opportunity to start and develop a professional career within the corporate services industry.
"We have a lot of talent and experience within the team, providing a breadth of knowledge and support. Justin, Michelle and Darius are a great addition to the team."
Read More About