Bermuda College's annual Fall Lecture set to be held on Tuesday, November 17 will examine "The Rebirth and Revival of Cuba's Tourism Industry: Implications for Bermuda and Caribbean Tourism".
"Cuba has burst onto the scene of the tourism landscape under the leadership of current President Raul Castro, and has the potential to present significant tourism competition to both Bermuda and the Caribbean," the College said.
"Featured speaker, Dr. Leonard Jackson is considered an expert on the subject of Cuban tourism. He is currently the Director of Hotel Finance & Investment at the Cecil B. Day School of Hospitality Administration in the J. Mack Robinson College of Business at Georgia State University, and will share his thoughts on the impact of Cuba's resurgent tourism on the local tourism product, and that of the Caribbean – from the perspective of factors such as off-season travelling trends, airline seat demand, visitor target markets and more.
"The Lecture will take place on Tuesday, November 17 at the College North Hall Lecture Theatre [G301] from 6:30 – 9 p.m. The forum will be moderated by Cordell Riley."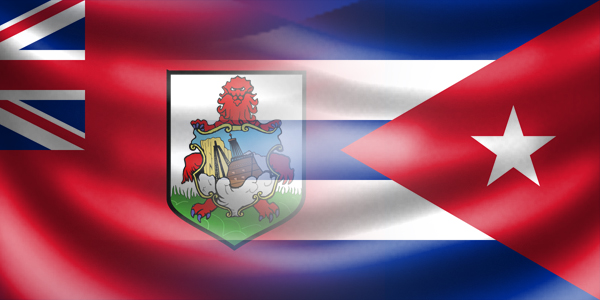 Earlier this year the Caribbean Hotel and Tourism Association [CHTA] released a position paper on the impact for the wider tourism industry due to the opening of travel to Cuba for United States citizens, calling it the "biggest and most disruptive pebble to be dropped into the Caribbean pool in fifty years."
The paper said, "The CHTA expects that those islands and countries nearest to Cuba will feel the greatest ripple effects and believes it would be wise for them to begin planning ways to mitigate those effects now.
"As for the other destinations in the Caribbean, the CHTA is of the view that the consequences might be more muted but in the end the total Caribbean travel landscape will be changed forever.
"The Caribbean, the most tourism dependent region in the world could use a good shaking up. For decades, with few exceptions, it has relied on its natural advantages of sun, sand, sea, welcoming populations and, more than anything else, its relative proximity to the United States, the largest economy on earth, for much of its success
"Cuba has already experienced an immediate increase in visitors from all around the world. Due to a 'time capsule effect' there are a number of tourist that are motivated to see Cuba before development changes the Cuban character that has been protected for many years.
"Cultural and Adventure travelers are already making their way to Cuba in ever increasing numbers. Being the first in your neighborhood to visit Cuba with the accompanying bragging rights is also motivating travelers to see Cuba.
"So those countries whose focus has been on the United States as their primary source market and who have not felt any competition from Cuba in the United States and who might have been lulled into believing that Cuba is a greenhorn at tourism, will be surprised at how sophisticated and effective the Cuban marketing machine has become."

Read More About