The U.S. Government will announce Tuesday that it has signed an agreement with Cuba to restore commercial air travel between the two countries, according to a report from Politico.
"This arrangement establishes scheduled air service of up to 30 daily direct flights between the U.S. and Cuba, will facilitate authorized travel, enhanced traveler choices, and strengthen people-to-people links between the two countries," according to the notice sent by the Department of Transportation to congressional offices.
CNN is also reporting the same, saying: "In just a matter of days, U.S. airlines will begin a fierce bidding war to win routes and airport slots to a destination that's been off-limits to them for more than 50 years: Cuba.
"Starting Tuesday, U.S. carriers will have 15 days to submit applications to the Department of Transportation for routes they'd like to fly between the U.S and Cuba.
"The development brings airlines and travelers yet another step closer to scheduled commercial flights between the two countries."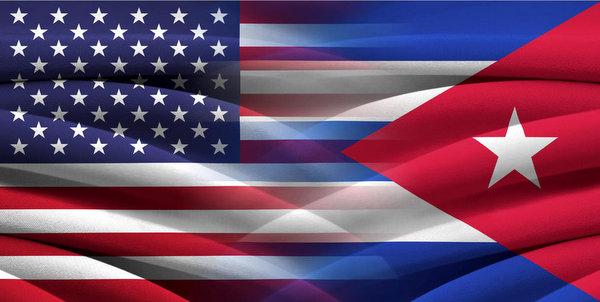 Last year the Caribbean Hotel and Tourism Association [CHTA] released a position paper on the impact for the wider tourism industry due to the opening of travel to Cuba for United States citizens, calling it the "biggest and most disruptive pebble to be dropped into the Caribbean pool in fifty years."
The paper said, "The CHTA expects that those islands and countries nearest to Cuba will feel the greatest ripple effects and believes it would be wise for them to begin planning ways to mitigate those effects now.
"As for the other destinations in the Caribbean, the CHTA is of the view that the consequences might be more muted but in the end the total Caribbean travel landscape will be changed forever.
"The Caribbean, the most tourism dependent region in the world could use a good shaking up. For decades, with few exceptions, it has relied on its natural advantages of sun, sand, sea, welcoming populations and, more than anything else, its relative proximity to the United States, the largest economy on earth, for much of its success."
In response to the paper, the Bermuda Tourism Authority's Chief Investment Officer Andy Burrows said, "Like the Caribbean Hotel & Tourism Association, we believe Cuba's inclusion as a direct visitor destination for American travellers will have a sizable impact on many tourism industries, including Bermuda's.
"However, also like the CHTA, we believe the impact is less pronounced the further the destination is from Cuba geographically. As everyone in Bermuda knows, our destination is not geographically in the Caribbean. Our position in the Atlantic provides some insulation.
"For example, we feel it is unlikely that cruise lines with established and valued itineraries to Bermuda, from ports such as New York and Boston, would be inclined to change their itineraries to Cuba. The geography of such a move would be very difficult from a business point of view."
"However, Cuba should not be ignored," Mr Burrows added. "We think the CHTA's paper is a reminder to all of Bermuda that we must redouble efforts already underway."
Read More About