Eight of the top basketball players from the Caribbean – including Bermuda's Yontz Sutton – recently took their game to the next level in New York at the Digicel/NBA Jumpstart training camp, with the players being trained by NBA-certified coaches Bill Bayno and Troy Justice.
Besides training, the players were also about to explore some of New York's famous sports sites with tours of the Barclays Centre and Madison Square Garden.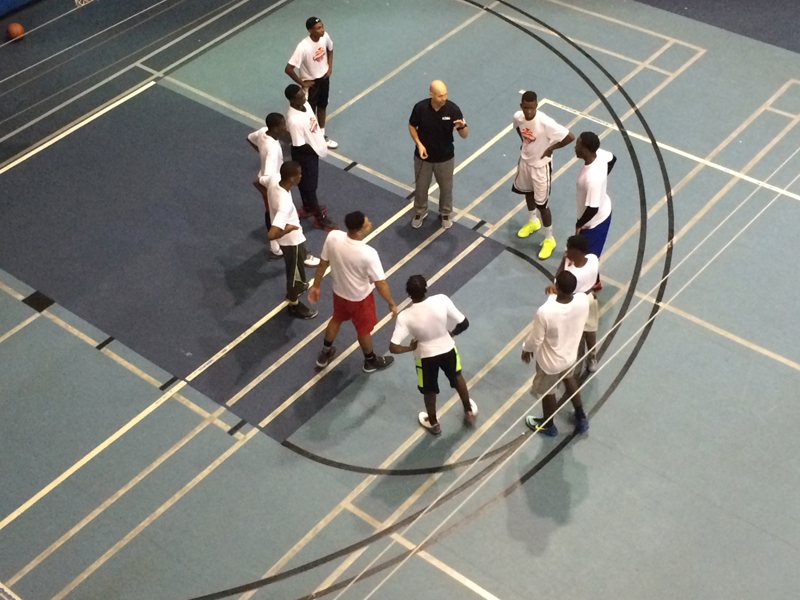 A spokesperson said, "Along with the New York experience, the basketball players were treated with primetime seats to watch the Brooklyn Nets take on the Golden State Warriors. The boys were very excited to see the sensational Stephen Curry, who is globally recognised as one of the top three players in the world, lead his team to victory.
"The eight players came from four Caribbean islands: Yontz Sutton from Bermuda, D'Moi Hodge and Malachy Payne from the British Virgin Islands, Bertrand Shakeil, Kadeem Greig, Mahammed Elias and Remy Brewer from Trinidad and Tobago and Ghadarno Clarke from the Turks and Caicos Islands."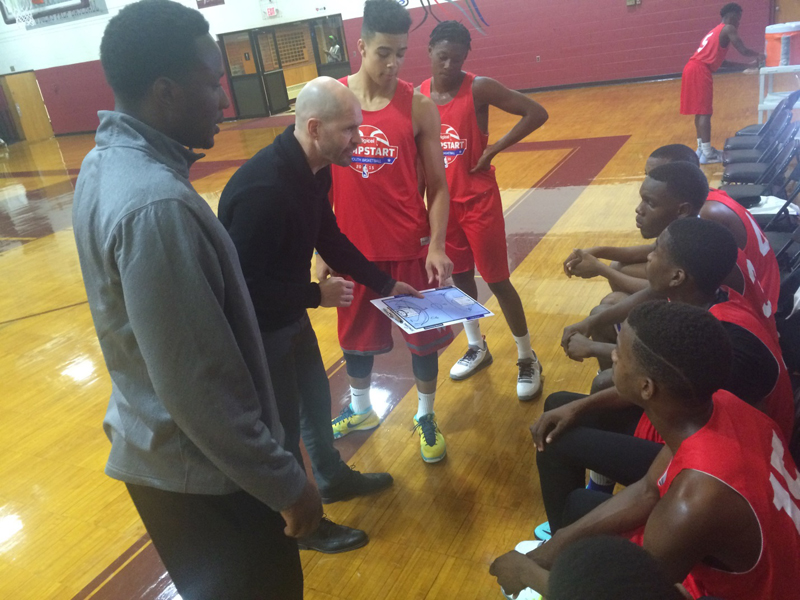 "With half of the boys never having been to New York, the looks on their faces as they walked the ever-busy streets of Manhattan was priceless; they marvelled at the bright lights of Broadway and stood in awe as they saw skyscraper after skyscraper.
"The experience was one to remember and share – which was made possible as it was all captured by the Digicel Sportsmax team. Fans of the boys from the Caribbean can view the highlights from the trip as they will be shared online, digitally via various social media platforms with 15 and 30 second clips or on mobile via the LOOP News app."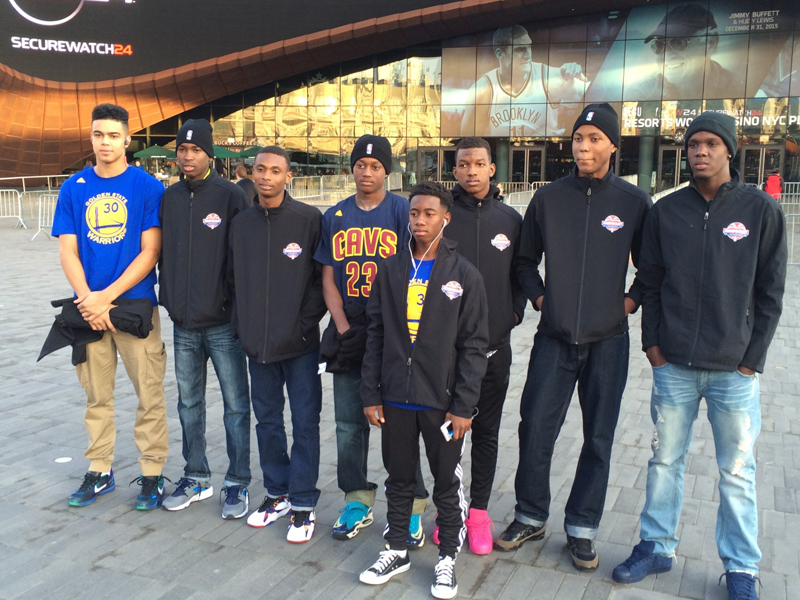 "Digicel Sportsmax will also broadcast the New York experience in a 30-minute programme – ensuring customers are kept in the loop no matter where they are."
"The boys were extremely excited to be here, and it showed in how focused they were in their daily preparations and the practice sessions, said Senior Director, International Basketball Operations Troy Justice.
"It was truly a pleasure working with them to help them develop their basketball skills."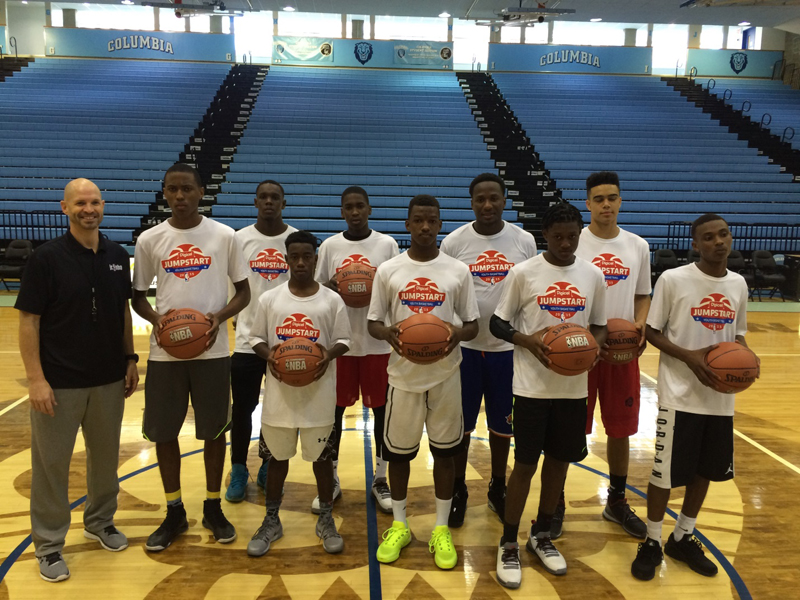 Digicel Group Marketing Operations Director, Kieran Foley, said, "These boys are the best that the Caribbean has to offer and the Digicel/NBA Jumpstart programme is helping to develop their talents by giving them the opportunity to be coached by the best – and watch the best players in the NBA which we hope will inspire them to achieve greatness for themselves.
"Their family and friends will also have the opportunity to share these memorable moments via Digicel's social media platforms as well as on Digicel SportsMax TV – the Caribbean's regional broadcaster of all things NBA."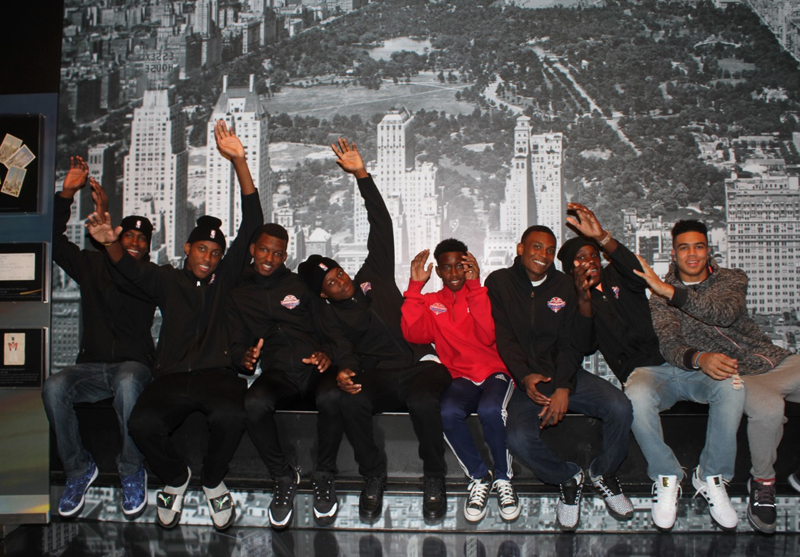 "In March, Digicel and the NBA announced a multi-year partnership that will deliver live games and extensive NBA programming to almost 30 Caribbean territories through Digicel SportsMax and makes Digicel the Official Wireless Partner of the NBA in the region.
"This partnership also allows Digicel customers to get in on the action through a number of promotions that will be launched across the Caribbean."

Read More About