The Bermuda Boys Brigade and the Church Girls' Brigade worked together recently at their annual Christmas Car Wash at St. Paul's Church car park in Paget, donating their time in order to raise funds to put toward a charitable cause that helps children, with $1,100 raised.
Following the event, which was held on November 8, Priest-in-Charge at St. Paul's Church, Rev Anthony D. Pettit presented  Dr. Sandy De Silva with eleven $100 gift certificates for BELCO electricity which The Family Centre will distribute to families in need.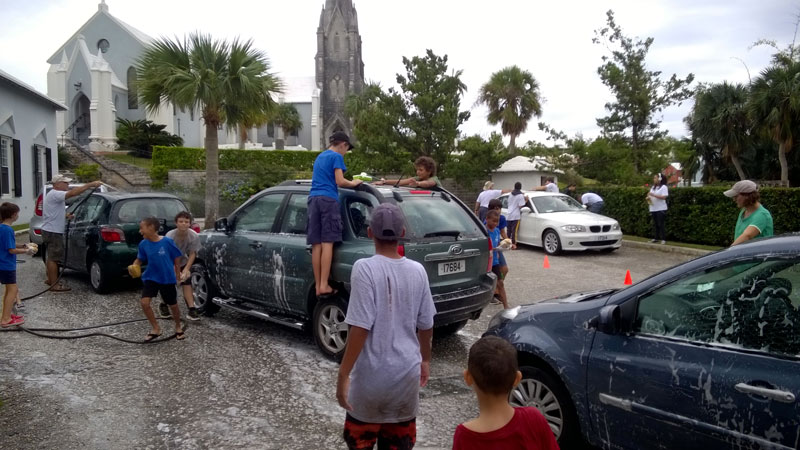 A spokesperson said, "Family Centre representative Dr. Sandy De Silva explained to the boys and girls how the $100 BELCO gift certificates will "literally turn the lights on" for eleven families this Christmas, and thanked them for the hard work which had made those gifts possible.
"Our next car wash will be at our annual Valentine's Fair on Saturday, February 13, 2016 from 9.00am to 4.00pm at St. Paul's Church car park in Paget. The car wash is a great way to have fun, get to know each other, and to show the boys and girls Christian charity at work; please support our youth."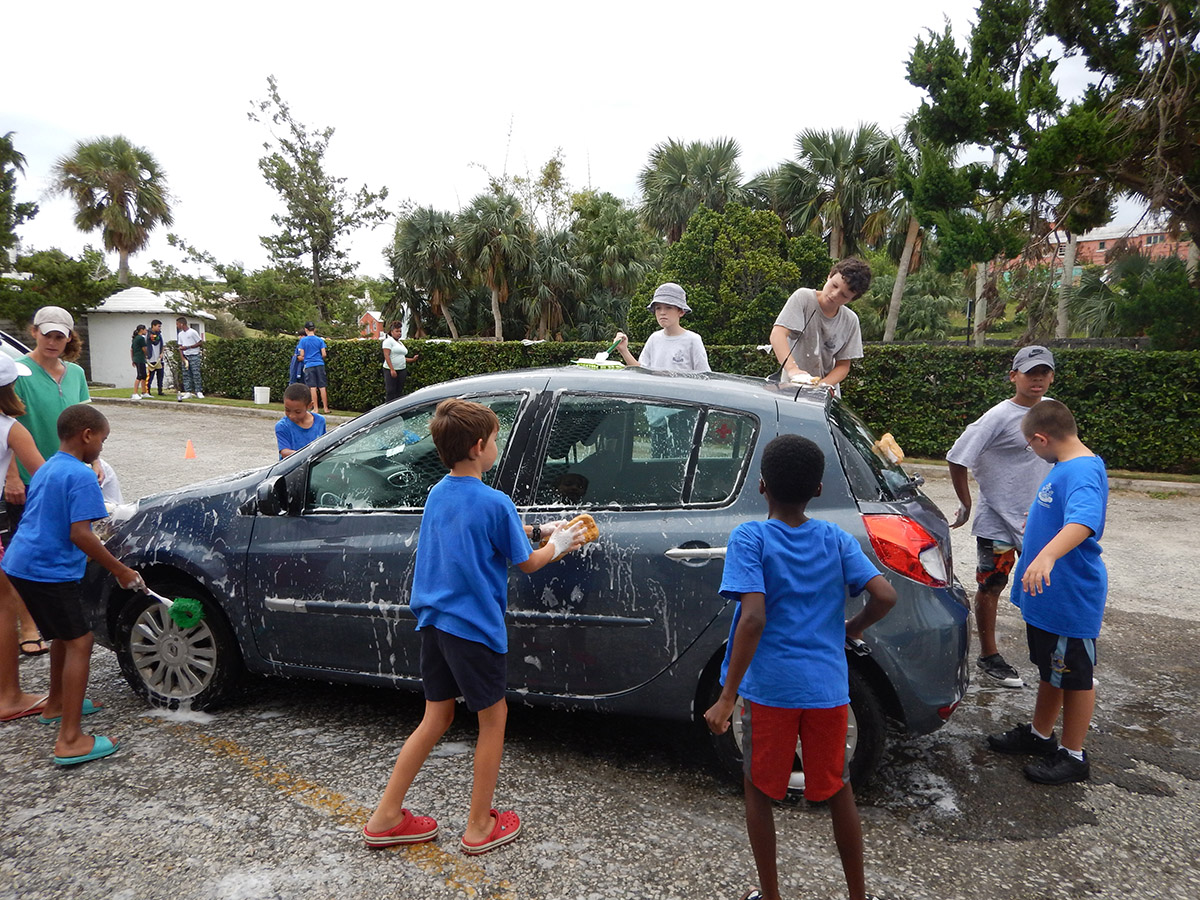 The Church Girls' Brigade meets on Thursday evenings and the Boys' Brigade meets on Friday evenings in the Christian Education Centre; for more information, contact the Girls' Brigade on 292-6493 or the Boys' Brigade on 236-9349 or 334-9349.

Read More About