At the Bermuda Foundation For Insurance Studies [BFIS] AGM yesterday [Dec 16], Chairman Gail Martin reported that BFIS had had another successful year of programmes aimed at helping Bermuda's students gain the education and knowledge needed to enter the insurance industry.
Mrs. Martin said, "I am very pleased to report that the Foundation is in good order. The efforts of our Finance Committee under the leadership of David Skinner have allowed us to fund operations and continue to award a significant number of scholarships this year, even given the volatility of the capital markets and somewhat reduced donations."
"I am delighted to report that BFIS has now awarded more than $5.5 million in scholarships to 155 students, of who 114 are working in the insurance industry with 36 still at university. Of the 10 BFIS Scholars who graduated in this year, all are employed either in Bermuda and overseas."
A spokesperson said, "Mrs. Martin went on to underscore how appreciative BFIS is of not only the funding from our sponsors but also the volunteer hours which many of their representatives give to the Foundation."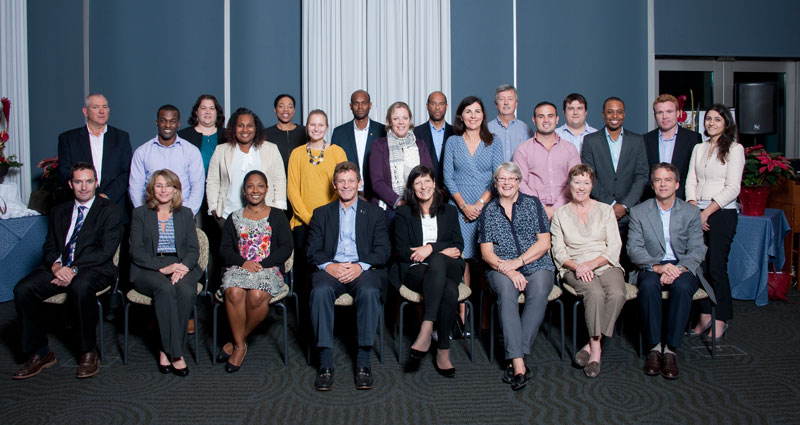 "The industry expertise so generously donated to BFIS is a unique and tremendous resource, one without which BFIS would not be able to function effectively."
Mrs. Martin said, "The Annual Report highlights BFIS' increased focus on providing mentor networking opportunities to Bermuda's high school students, as well as the continued success of the BFIS 'Intro-to-insurance' summer intern programmes in Bermuda, Atlanta, Chicago and London. 112 students have benefited through participation in these intensive programmes with almost all who have graduated now working in the insurance sector."
"Catherine Lapsley, BFIS Executive Director, noted in her remarks to the AGM that BFIS provides support to students every step of the way, from high school all the way through to helping university graduates find full-time jobs. BFIS also assists the many students who, although not receiving a BFIS scholarship, by offering them mentoring, internships, career guidance and job search.
"She said how proud she is of all the students who pass through the BFIS doors and how gratifying it is to watch as they grow their careers in the insurance sector."
Read More About