The Christmas Fun Day and Parade is set to be held at Dockyard on December 6, with a variety of festivities lined up beginning at 12.00pm, with the parade itself to get underway at 5.30pm.
Santa will be on hand, along with music, games, vendors, a free zip line, fun castles, snow machines, a photo booth, a Clocktower Mall promotion, elves giving out candy canes, stories by Mrs. Claus, a variety of samples, craft demonstrations, book signings by local authors, and a complimentary historical walk of Dockyard beginning at 10.30am.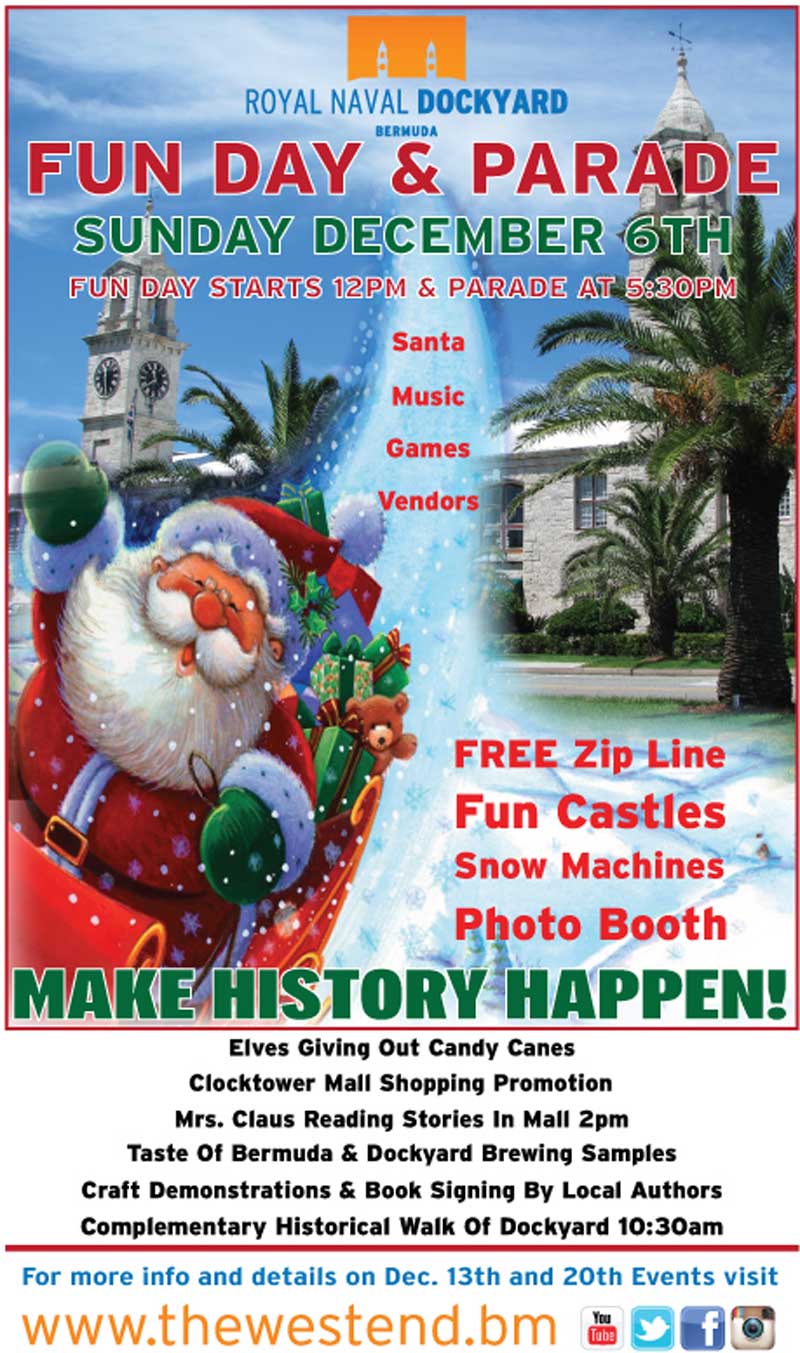 A spokesperson said, "For this Sunday's Christmas Event, the Clocktower Parade road in front of the Clocktower Mall will be blocked off. The back road, which is a two way, will remain open and all traffic diverted. Free parking for the event will be over on the Cruise Ship Pier.
"Although there will be no complete road closure in Dockyard during the event, we would like people to avoid entering or leaving Dockyard during the actual parade, which will start at 5.30pm. Roads should be avoided between 5.00pm and 7.00pm to ensure the parade route is clear.
"Hope to see everyone for fun and festivities this Sunday."
For more information, visit the website.

Read More About
Category: All, Entertainment