Today [Dec 3] WindReach Bermuda is profiling some of the participants in their programme as they celebrate the United Nation's International of Day of Persons with Disabilities, which has the theme 'Inclusion Matters.'
"It is estimated that there are well over 3,000 individuals that have some form of physical or intellectual disability living in Bermuda," a spokesperson said.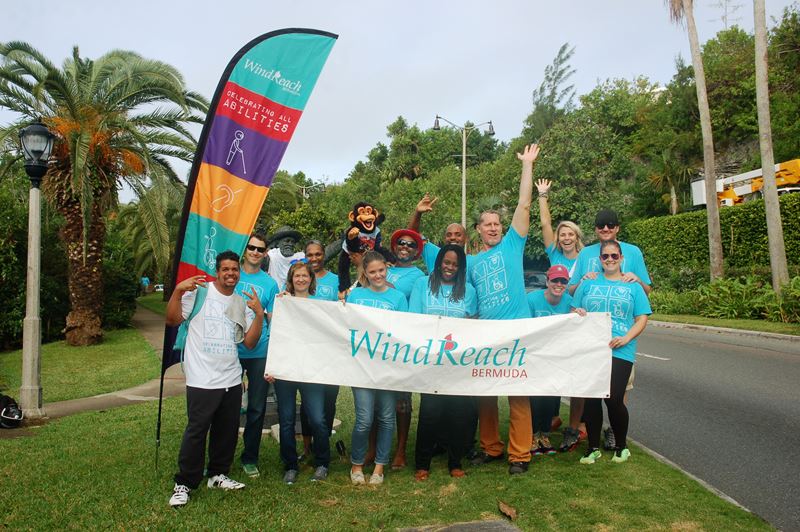 "People with disabilities face many barriers to inclusion in key aspects of society, including transport, employment, education, and social activities. WindReach exists to enrich the quality of lives for persons with disabilities. As one of our highlights for this week, we have profiled a few of our former and current participants."
Arissa: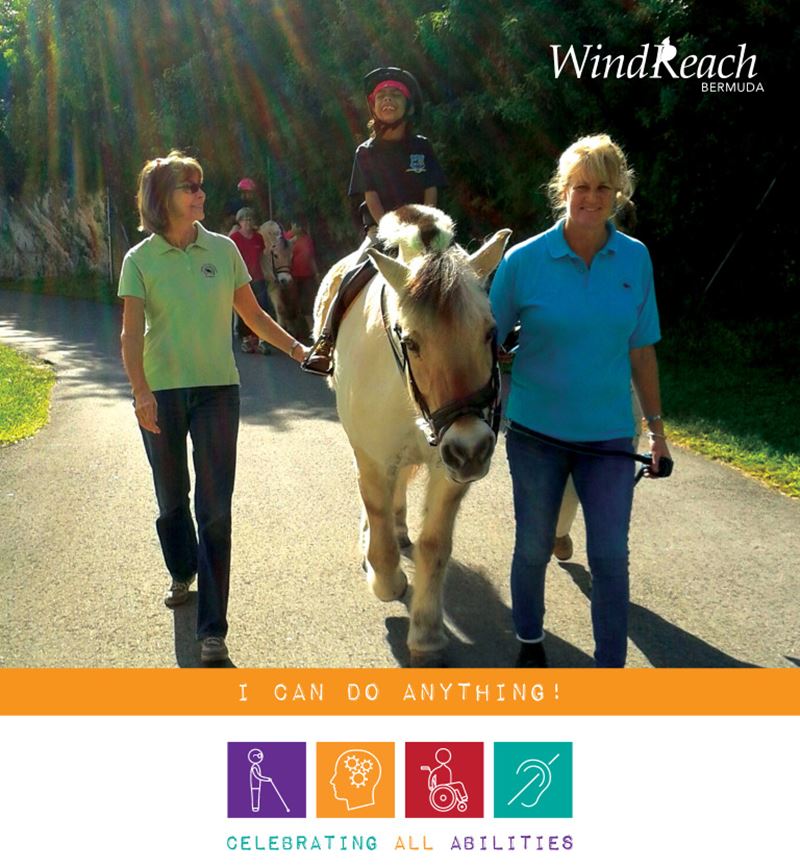 "Arissa has been coming to WindReach as part of the Therapeutic Riding Programme since she was 5 years old. She has autism spectrum disorder which, among other things, makes typical social interactions and communication challenging.
"When she started riding with us there was often very little verbal communication from Arissa and she was petrified of going near a horse. Now it is a challenge to get Arissa off the horse. In the last two years we have seen Arissa develop into a much more confident and engaged young lady. Her weekly therapeutic riding lessons have taught her how to control the pony and to tell Dusty to stop or go.
"She now uses the same lessons in her everyday life which enables her to communicate more effectively. Her achievements in the lessons help to give her the confidence to more readily try new things, to be interested in meeting new people and to be more adaptable and accepting of change."
Tony: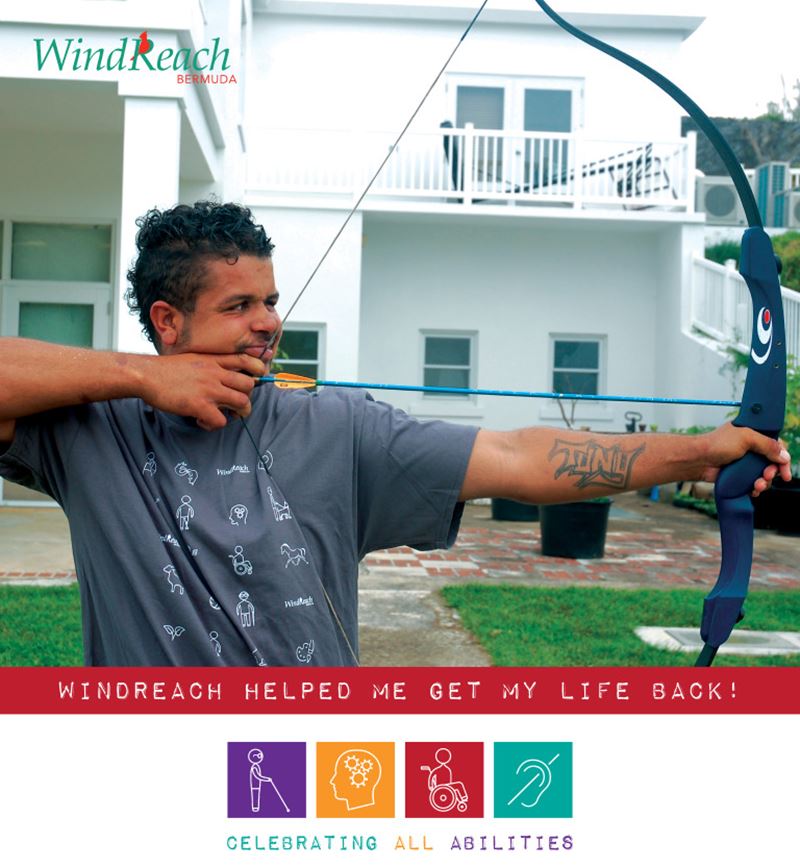 "Meet Tony – a future international archery competitor and former motor cross champ. He loves bikes and sports and being part of a team. He has been coming to WindReach since 2011 following a major motor bike accident which caused a traumatic brain injury.
"Since his accident Tony has made amazing progress and WindReach has been an integral part of his rehabilitation. He is not only an avid member of our Adaptive Sports programme but he has also taken an active role in facilitating sports sessions for visiting schools and summer camp groups.
"He developed his passion for archery at WindReach and is training hard for an international tournament where he will be representing his country in early 2016. WindReach has enriched Tony's life by providing opportunities for him to regain independence, empowering him to optimise his potential and ability."
Elijah: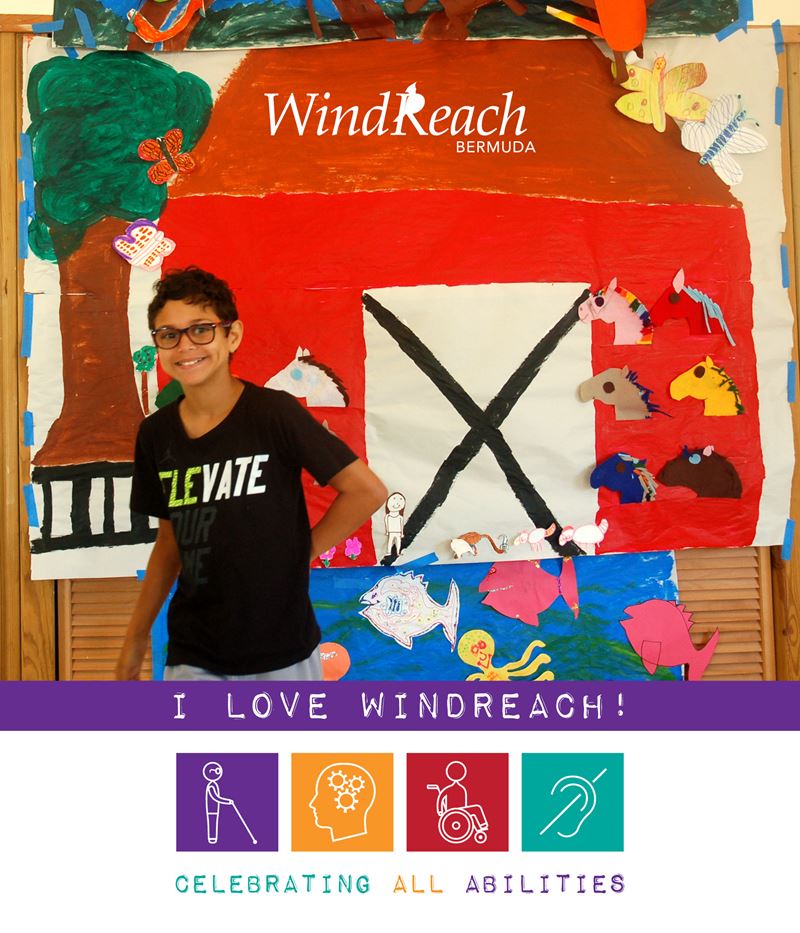 "Elijah has a condition called Spastic Diplegia. Spastic Diplegia is a form of Cerebral Palsy that primarily affects his legs and hips. The spasticity makes his legs stiff which makes it difficult to relax those muscles to walk. He also has autism spectrum disorder which means that he experiences sensory processing issues.
"Elijah rides weekly in our Therapeutic Riding Programme as well as attends our annual summer camp each August."
Elijah said, "Gary and Dusty are my favourite horses at WindReach. I love to touch the horses. We do exercises and trotting on the horses and Kate helps me. WindReach has two cats and one of them is named Haggis. I hold onto the bench and let the cats come to me so I can pet them. I like to walk around WindReach and feed apples to the goats."
Elijah's mother, Samantha Aguiar, said, "WindReach is the perfect setting for any child with or without special needs and is really the only option as far as a summer camp that we have had for Elijah. Not only does the facility accommodate all of his special requirements, it also is a great environment for him to socialize with abled children and build on his social skills.
"At camp Elijah participated in all sorts of activities. He truly adores Eeyore the donkey, Tilly the pony and the Guinea Pigs.
"For anyone who knows Elijah personally, the fact that he is cleaning up after the animals and touching soil will be a shocker. We all know he does not enjoy getting down and dirty. This experience is most definitely encouraging and helping with his tactile sensitivity and sensory issues."
Kelsie: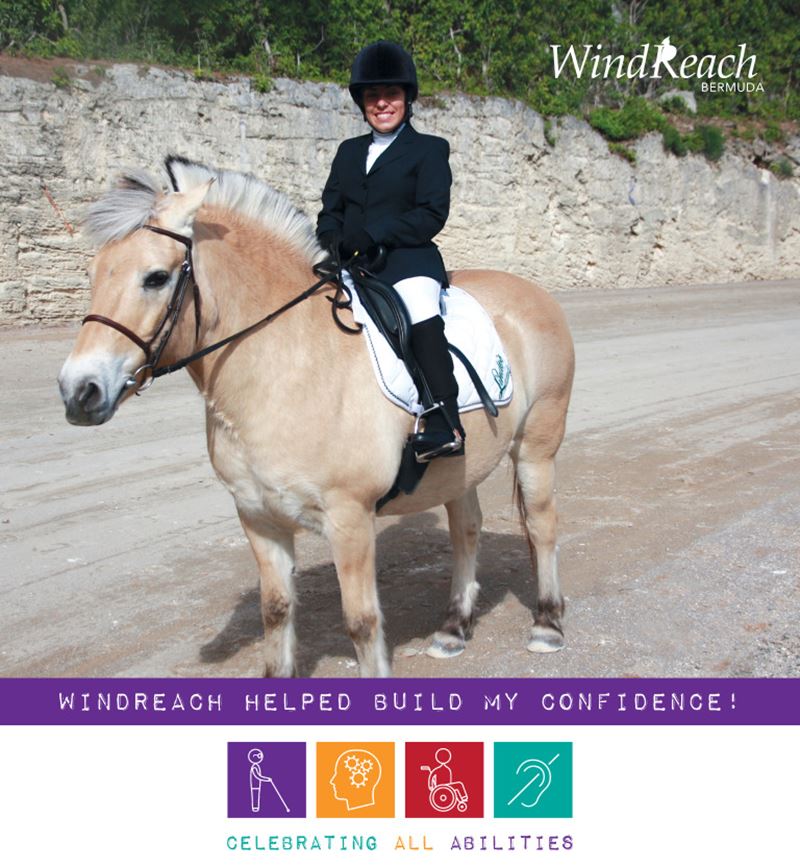 "Kelsie is 22 years old and was born with Spina Bifida and Hydrocephalus which have caused her to have learning and physical challenges. She started coming to WindReach at the age of 4 following a referral from her physiotherapist who felt that the therapeutic riding program would help her physically and cognitively.
"As a teenager Kelsie continued to ride at WindReach and started participating in our Adaptive Sports Programme as well as our Life Skills Programme. She developed close friendships and a supportive network of likeminded teens. Through therapeutic and purposeful activity Kelsie's confidence in her abilities grew as well as her desire to expand her horizons.
"In the fall of 2013 Kelsie was accepted into the Threshold Lesley programme in Boston, USA and she graduated this summer. Kelsie is now living and working in Boston and living a life of her own.
Said Kelsie prior to leaving for Boston, "Nobody at WindReach dwells on my challenges and I know I will be looked at as a human being and not a person that is different. I am accepted and am shown that I can do anything that I put my mind to."
Jessica Lewis: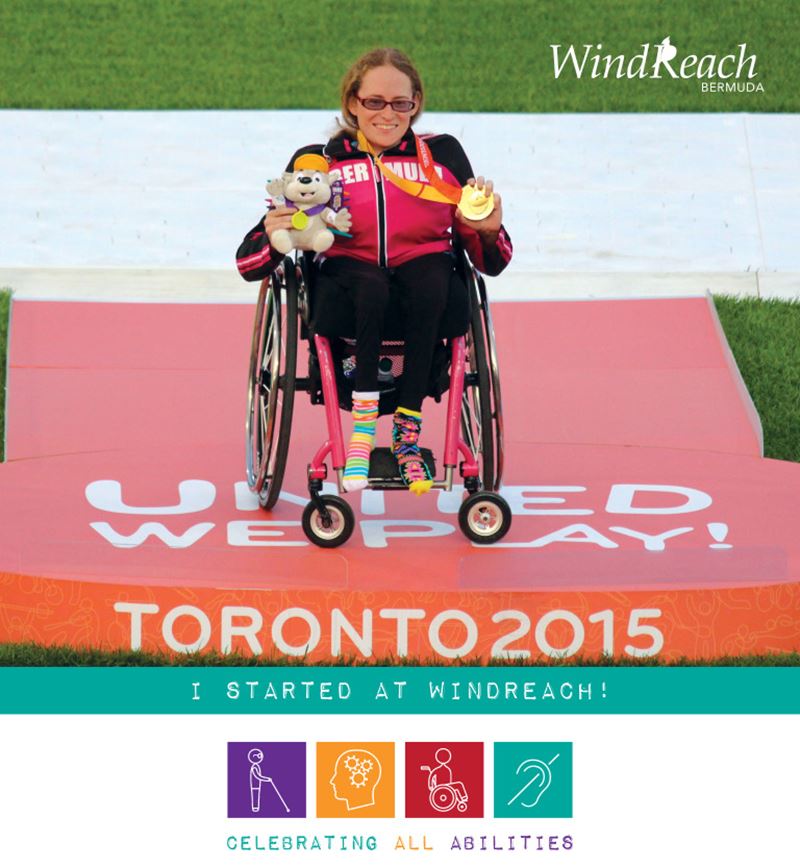 Paralympian and Parapan record holder Jessica Lewis said, "Thank you doesn't seem like enough to say to such an incredible organization. Without WindReach and the incredible staff I would not be where I am today. I am truly grateful to them and everything they do for me, for Bermuda and for other people.
"I encourage you to get involved in this amazing organization and all of the great programmes they provide – I promise you that you won't regret it."
Read More About