With three new restaurants each boasting a bar, the Hamilton Princess has announced the launch of its own Single Barrel Reserve Goslings Rum, called Princess Rum. Exclusive to the hotel, the Princess Rum is a "smooth, dark, traditional Bermuda rum with hints of earth tones and spice."
With many new facilities opening as part of its $100 million renovation, Hamilton Princess saw an increase in its rum sales; as a result, it asked Goslings to bottle a Single Barrel Reserve especially for the hotel.
After many tastings, the hotel now has its Princess Rum.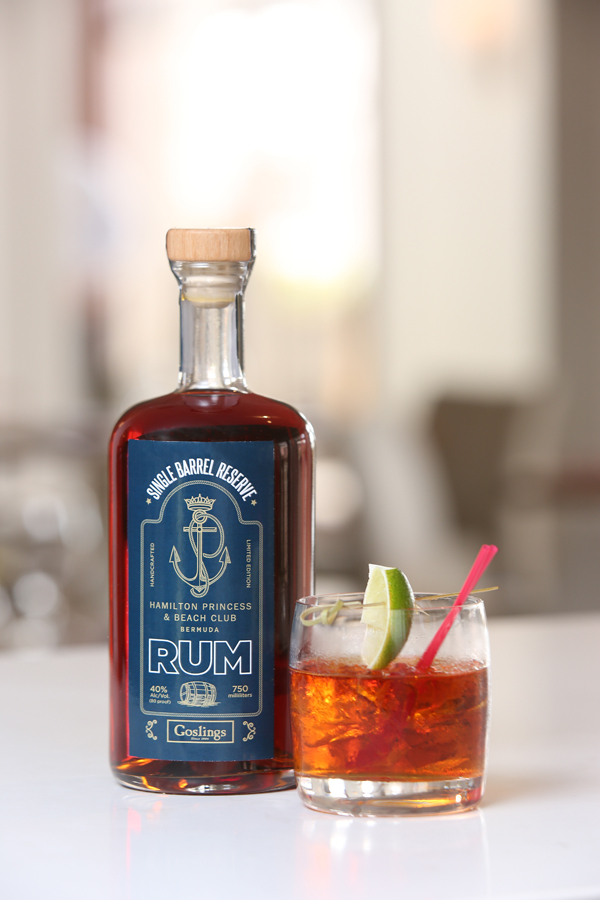 Allan Federer, general manager, Hamilton Princess, said, "Princess Rum can be ordered as part of a Dark & Stormy cocktail, or neat, after dinner, in a snifter.
"The Single Barrel Reserve is a smooth drink, without bark or bite. Rum is a quintessential Bermudian drink and we are excited to offer our very own Goslings rum."
Princess Rum is available in all the hotel's restaurants and bars and can be purchased by the bottle at the restaurants to take home. The rum costs $12 for a shot and $200 for the 750 ml bottle.
Read More About