Christmas promises to be an even happier time this year for some individuals and families in Bermuda, following HSBC Bermuda's annual Christmas donation to the Salvation Army.
The donation was presented this week to the Salvation Army's Major Frank Pittman at HSBC's offices.
HSBC Bermuda Chairman Philip Butterfield, Corporate Secretary Judy Doidge, Salvation Army's Major Pittman & HSBC Bermuda CEO Mark Watkinson: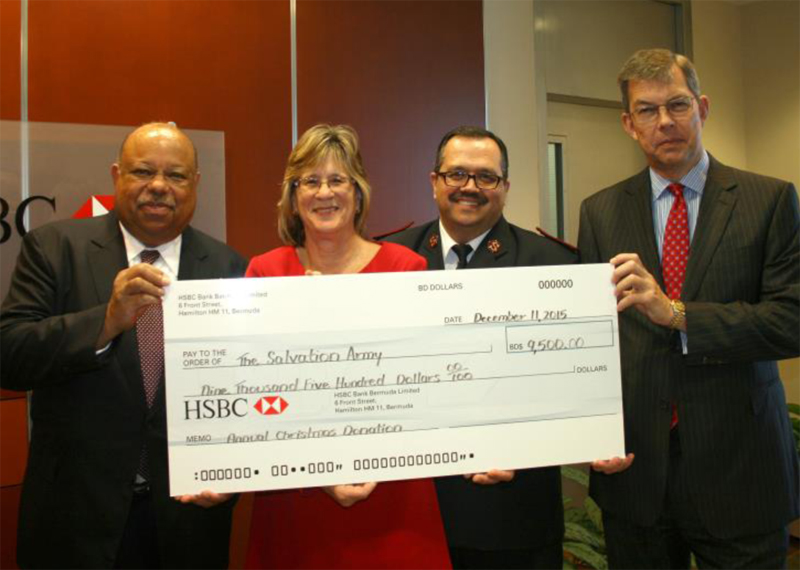 HSBC CEO Mark Watkinson said, "It gives us great pleasure to make this donation on behalf of the Directors, Management and Employees of HSBC Bermuda, with the knowledge that these funds will help some members of our community who may be in need of support, particularly at this time of year.
"We wish to extend our sincere appreciation to The Salvation Army for all that they do for Bermuda throughout the year."

Read More About