The spirit of Christmas was alive and well last week when HSBC Bermuda made their annual Christmas donation to The Salvation Army at HSBC's offices.
Accepting the donation was The Salvation Army's Major Pitman. Representing HSBC were the Chairman of the Bank's Board of Directors – Anthony Joaquin, Chief Executive Officer – Mark Watkinson and Corporate Secretary, Judy Doidge.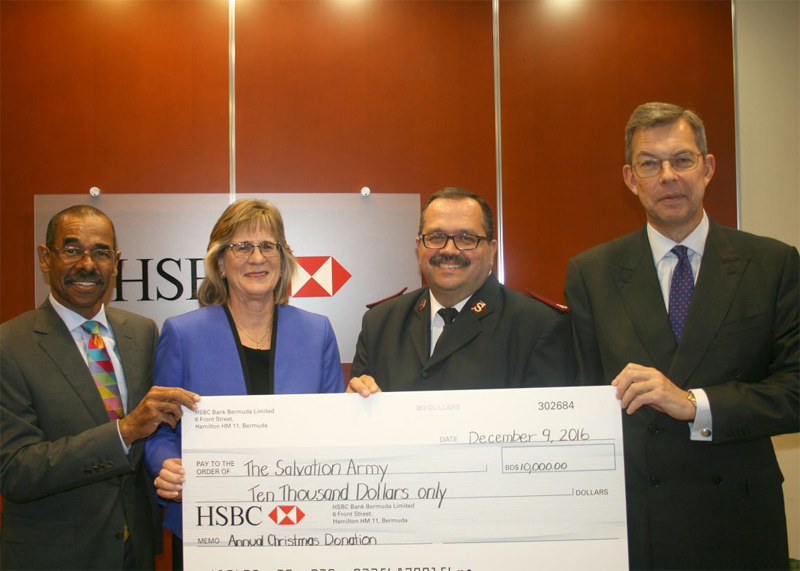 CEO Mark Watkinson shared, "Our annual donation to The Salvation Army is a very special part of HSBC's Christmas activities.
"Our management and employees understand the importance of giving back to the community and we are committed in doing so, through the Bank's donations and our ongoing volunteering efforts.
"We hope that in some small way this donation will help some of the individuals and families who are in need of assistance, particularly during this holiday season."

Read More About