While New Yorkers were being affected by the massive blizzard that struck the East Coast this weekend, they were also being invited to visit Bermuda, with a local resident who was stuck in New York due to the snowstorm happening upon a sign promoting Bermuda showing amidst the snow.
Stephen Hartwig captured the photo below, saying he had "had to stop, smile and take a photo" and also noted how the word 'Bermuda' was peeking out right above the layers of snow.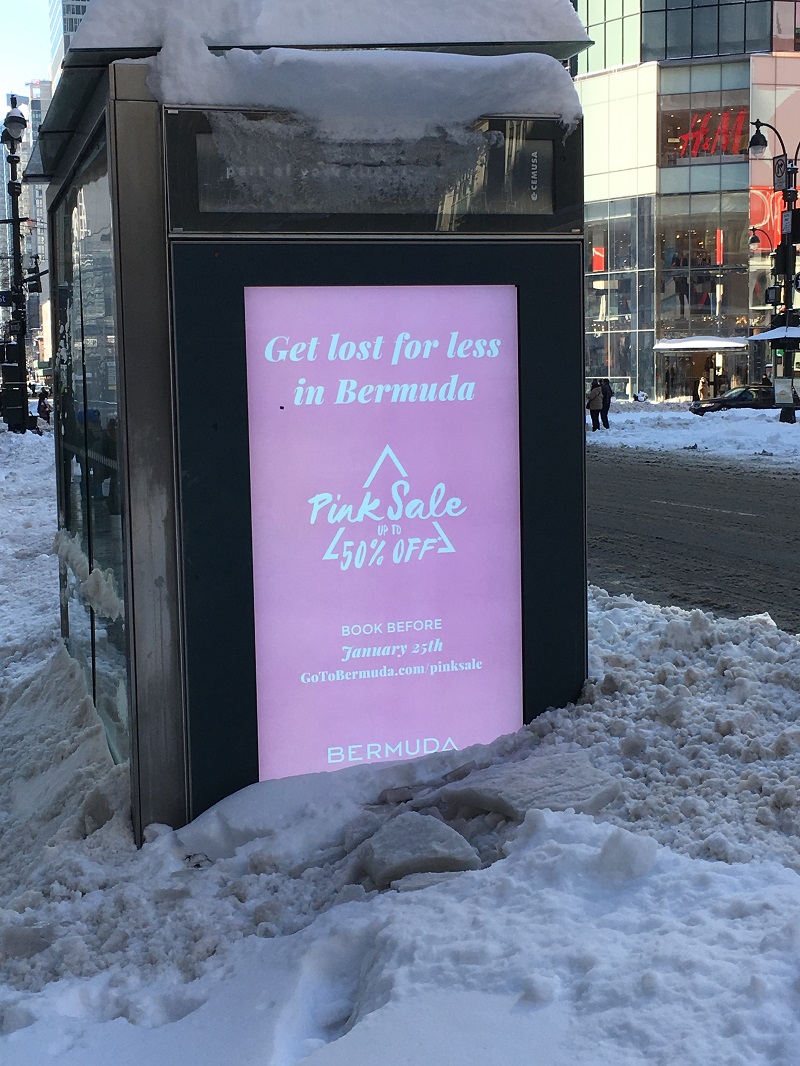 According to Reuters, "Millions of residents, business owners and workers began digging out on Sunday from a massive blizzard that brought Washington, New York and other northeastern U.S. cities to a standstill, killing at least 19 people in several states.
"The storm was the second-biggest in New York City history, with 26.8 inches (68 cm) by midnight Saturday, just shy of the record 26.9 inches set in 2006, the National Weather Service said.
"Thirteen people were killed in weather-related car crashes in Arkansas, North Carolina, Kentucky, Ohio, Tennessee and Virginia on Saturday. One person died in Maryland and three in New York City while shoveling snow. Two died of hypothermia in Virginia, officials said.`
A CNN time lapse of the first 24 hours of the blizzard in DC.
"New York Governor Andrew Cuomo declared a state of emergency, as did 10 other governors. A ban imposed on all travel on New York City area roads and on Long Island, except for emergency vehicles, was set to end at 7 a.m. on Sunday. Bridges and tunnels into the city were also set to reopen.
"The snow also engulfed the Mid-Atlantic cities of Baltimore and Philadelphia while about 150,000 customers in North Carolina and 90,000 homes in New Jersey lost electricity."

Read More About