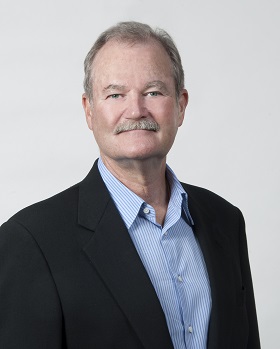 Hamilton Insurance Group [Hamilton], the Bermuda-based holding company for insurance and reinsurance operations that underwrite property and casualty risks on a worldwide basis, today announced that Sandy Weill has decided to retire as Chairman of the Board, effective immediately.
Upon his retirement, Mr. Weill will continue to advise the Company in a consulting capacity, providing guidance and leadership on strategic growth initiatives. Brian Duperreault will succeed Mr. Weill as Chairman. Mr. Duperreault will retain his position as CEO of Hamilton.
The company said, "Mr. Weill has served as Hamilton's Chairman since January 2014, one month after its formation.
"During his tenure, Hamilton assembled one of the top executive leadership teams in the insurance industry, led by Mr. Duperreault, and executed a new business model for insurance, one that combines world class leadership, advanced data analytics and superior technology.
"Mr. Weill was one of the driving forces behind the establishment of a strategic relationship between Hamilton's leadership and the technical and analytical skills of Two Sigma, the Company's technology and investment partner.
"Sandy was instrumental in Hamilton's market launch and, since then, we've benefited greatly from his extensive experience and balanced judgment," said Mr. Duperreault. "I will always be grateful to him for believing in Hamilton's potential, and look forward to his wisdom and counsel as a consultant to the Company."
Mr. Weill commented: "I have really enjoyed my time as Chairman of Hamilton, and I am proud of what we have accomplished together in a short period of time. Today, Hamilton provides the highest quality products and services to our clients while growing value for all stakeholders.
"I would like to thank my fellow Directors and the senior leadership team at Hamilton for all their support and hard work, and I look forward to contributing further to the Company's continued success."
In addition to his advisory role with Hamilton, Mr. Weill's leadership extends to his extensive Board affiliations, including Chairman Emeritus of Citigroup; President of Carnegie Hall; Chairman Emeritus of Weill Cornell Medicine; Founder and Chairman of the National Academy Foundation; Chairman of the Executive Council of the University of California, San Francisco; Chairman of Weill Hall and the Green Music Center at Sonoma State University; Chairman of the Lang Lang International Music Foundation; Member of the Chancellor's Advisory Board at the University of California, Davis; and Member of the American Academy of Arts and Sciences.
Mr Duperreault's 40 year career in the insurance industry includes 20 years at AIG, a decade at ACE Group [now Chubb] where he oversaw the Company's transformation from a small Bermuda-based insurer to a global property and casualty company, and five years at Marsh & McLennan Companies, where he led a turnaround in Marsh's financial performance.
Throughout his career, Mr. Duperreault has been recognized as one of the industry's outstanding leaders and has been credited by the Insurance Hall of Fame with helping to facilitate Bermuda's evolution from a small, reinsurance focused market to a global insurance centre.
Mr. Duperreault's many board positions include the International Insurance Society, the IESE Business School, the Insurance Information Institute, and the Bermuda Institute of Ocean Sciences [BIOS].
He serves as Lead Director of Tyco's Board of Directors, member of the Board of Directors of Blue Marble Microinsurance, and is the former Chairman of the Board of Overseers of the School of Risk Management at St. John's University, New York.

Read More About