Hamilton Insurance Group Chairman and CEO Brian Duperreault was a featured speaker yesterday [Oct 6] at the first-ever InsureTech Connect conference in Las Vegas, Nevada.
Billed as the largest and most comprehensive gathering of tech entrepreneurs, investors and insurers, Mr. Duperreault described how Hamilton Insurance and principals of technology company Two Sigma joined forces to form an insurance company committed to using data science to improve underwriting.
"Two Sigma are scientists," Mr. Duperreault told a standing room only audience of 1500 during a conversation with Oliver Wyman Partner Matthew Leonard.
Mr. Duperreault and Matthew Leonard, Partner at Oliver Wyman, who facilitated the conversation with Duperreault: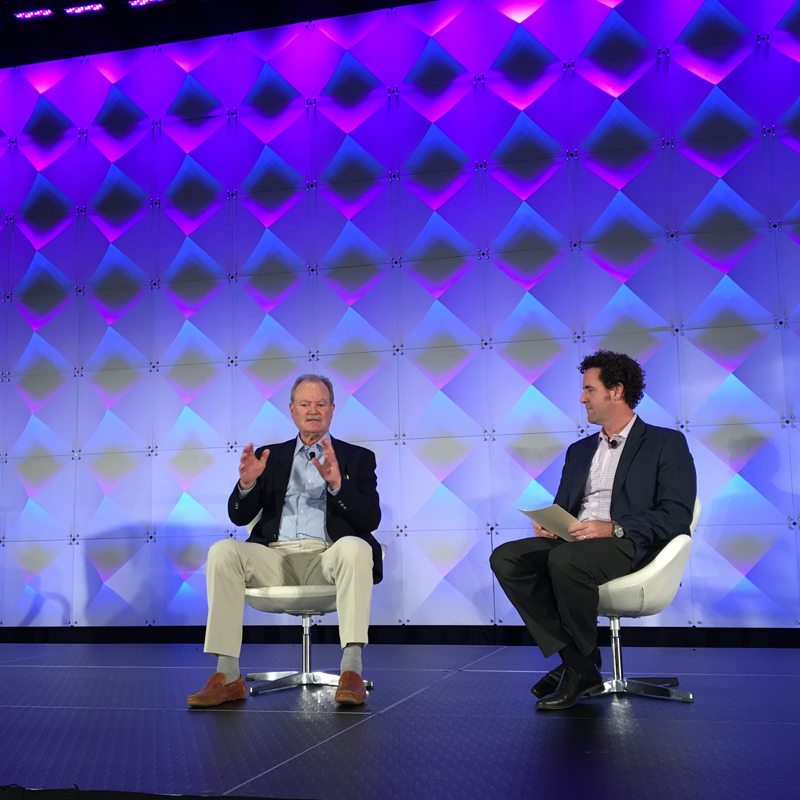 "We felt that what Two Sigma has applied so brilliantly to investment management – analyzing and coming to a position on a company – could be applied to insurance. The great thing was they were as excited as we were about putting aside how things have been done in the past and trying something new."
A spokesperson said, "Mr. Duperreault said that legacy is the greatest single challenge to addressing inefficiency in risk selection and pricing.
"Most people think that legacy refers to systems but it's actually legacy held by the people in the industry. People don't like and don't want to change. It's human nature, and we do tend to cling to what we know. This is a huge inhibiting factor in effecting meaningful change in the insurance industry."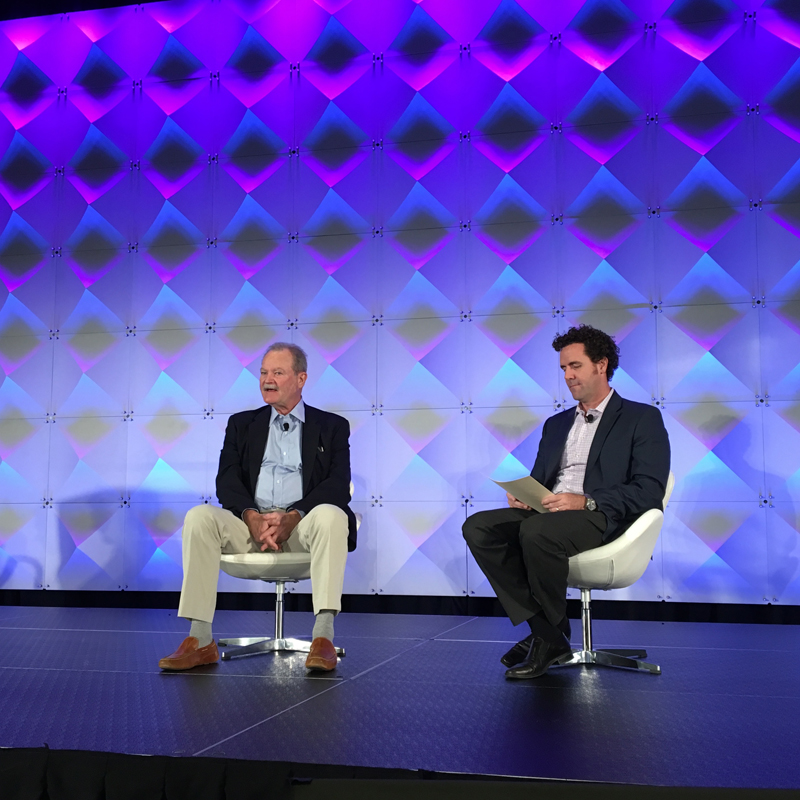 "Mr. Duperreault noted that Attune, the joint venture that Hamilton has established with AIG and Two Sigma, is focused on using data science and technology to transform the underwriting process in the $80 billion small to medium sized enterprise [SME] commercial insurance market in the US.
"He stressed that Attune isn't a direct to consumer play; the platform will provide brokers and agents with state of the art technology that takes the 'hassle' out of the rate-quote-bind-policy issuance process."
"This is the choice of the buyers," said Mr. Duperreault. "They want to purchase their coverage from a trusted advisor and for them, that's their broker or agent."
Read More About