[Updated + Written by Shari-Lynn Pringle]
There's a strange phenom going on at Spittal Pond that I just have to share. I've seen a few posts in Facebook but after scanning the local media using the words "Spittal Pond", I've found no reports of great significance so I thought I'd take to the keyboard and report on it myself.
I'm hoping that many of you are so intrigued that you don your walking shoes and head west [or east] from wherever you hang your hat and come see it for yourself.
Spittal Pond has been my playground since I was young. I often go there, alone, for the solitude and peace it brings to my life. I have commented that I am home when I am there. That's just how I feel as I sit off at Coastal View, seeing nothing but water and hearing nothing but waves crashing on the rocks below.
As the season progresses, the Longtails will return and the wind will be punctuated by their playful chirps. Those that know me well know that this is where I want my ashes to blow when my number is pulled.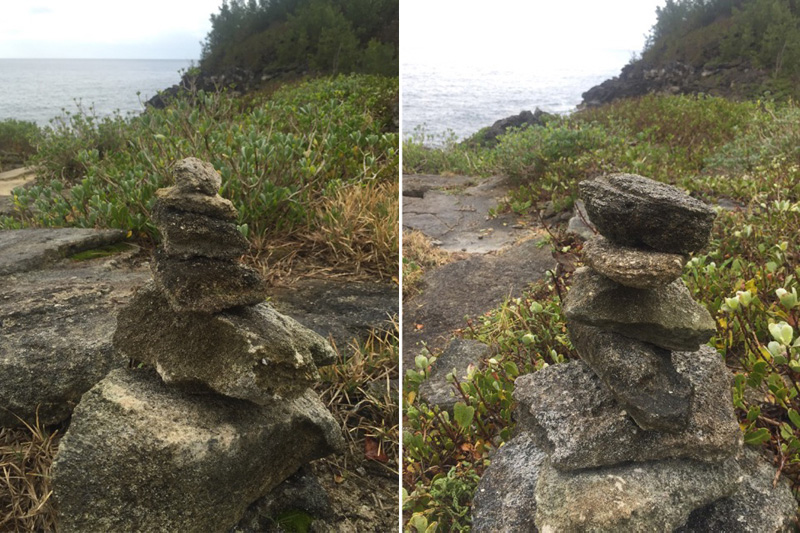 But I digress.
As you enter Spittal Pond from the western entrance and walk along the trail that leads down into the nature reserve you see it. Little rock formations. Our very own Stonehenge of sorts. You notice it but think nothing of it until you begin to see these little towers of rocks everywhere.
People have taken the time to build these formations throughout the nature reserve and you find yourself looking for them as you take in the natural beauty of this space. You may add a rock or two to one that exists. And then you straighten up one that has fallen down. And then… you build one, no two, no three of your own! And suddenly you are addicted!
I'm not lying, I can't wait to go back to see how many more have been crafted since I passed through last weekend. I'm hoping that the 3 I constructed from scratch are still standing. I'm excited that whomever started this has created something that's quite contagious and addictive.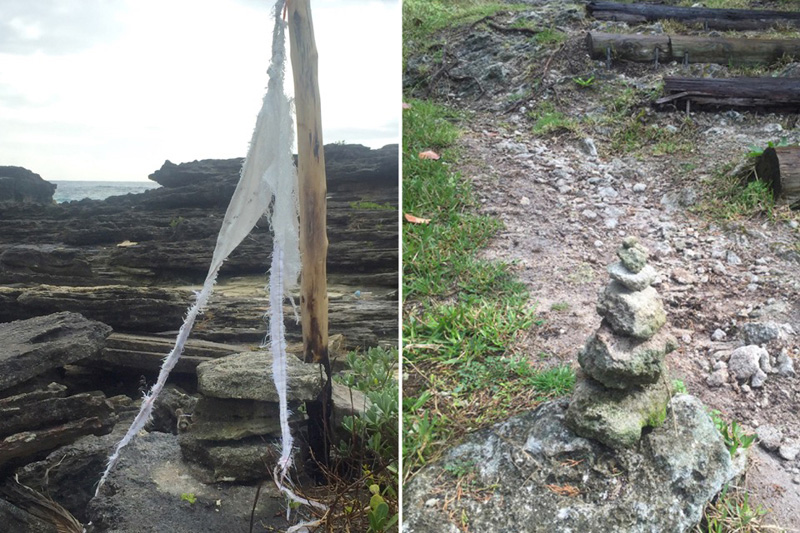 As you near the eastern exit [or entrance] you see what must be the original formation. Complete with a mast from which a tattered white sheet flies. I pay homage by adding a little rock to the formation. As I exit, I spot a rock that would make an excellent base and I build my 3rd stone formation.
I left Spittal Pond and continue my walk east along South Shore and am tempted on several occasions to build more stone monuments. The temptation was overwhelming but I resisted. It did make me aware of just how many crumbling walls we have and I can't promise that when I next travel that route, I won't give into the temptation to build more.
So I'm sending out a big thank you to whomever brought so much fun to my most favorite place in Bermuda – Spittal Pond. If you haven't visited this gem of Smith's Parish, try to get down there. Portuguese Rock is no longer the only attraction worth seeing there.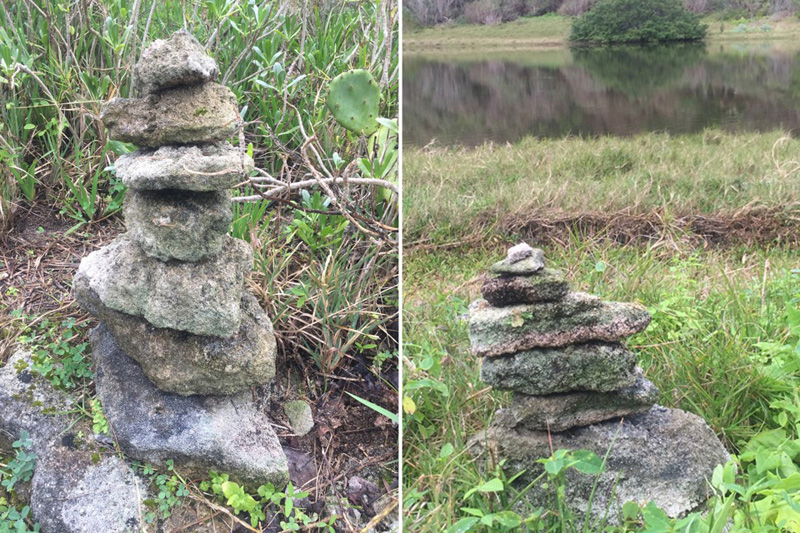 Shari-Lynn Pringle is a fearless and avid walker who loves to rediscover Bermuda one step at a time. She loves her parish and is a member of the Smiths Parish Council. She is available to take humans on walks whether for fitness or discovery in Smith's or any part of the island. Contact girlgonewalking@gmail.com
Update 1.29pm: Click to enlarge photos:


Read More About
Category: All, Environment, News