The U.S. Department of State's third annual Fishackathon begins on Friday April 22nd in 40 locations around the world, including Bermuda.
Fishackathon Bermuda was made possible through the generosity of local sponsors, including ABIR, Conyers Dill & Pearman, CCS Group, the Bermuda Business Development Agency, PwC, BTC, BIOS, BAMZ, BUEI, Devil's Isle, and Link Bermuda.
Fishackathon calls on coders, designers, and science enthusiasts from all around the world to come together over a weekend to create new applications and tools to address issues in sustainable fishing.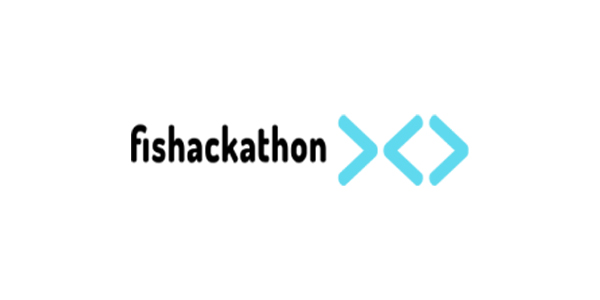 Fishackathon was first organized in June 2014 around the State Department's inaugural Our Ocean conference, and has continued as a lead-up event to subsequent Our Ocean conferences, including the 2016 conference in September.
In 2014, Fishackathon brought together coders at aquariums and tech hubs in five cities in the United States. Last year, the second annual Fishackathon took place in 12 cities around the world. This year, the event has expanded to 40 cities on six continents, as well as a virtual hackathon.
U.S. General Consul Mary Ellen Koenig said,"Fishackathon is unique in that it allows us to harness the skills of the tech community, young people, students, and others. 
"Many of us will likely face in our lifetimes the most harmful impacts of the problems facing the ocean today, like overfishing, ocean acidification, and sea level rise. It is imperative that we involve and utilize the thinking and skills of new audiences to provide innovative solutions to the problems we will continue to face."
Bermuda's Fishackathon will take place at the Bermuda Institute of Ocean Sciences [BIOS] at Ferry Reach, St. Georges, beginning at 6:00 p.m. on Friday, April 22.  It is not too late to register as a participant at www.fishackathon.co/hamilton.  All ages are welcome.
After the Fishackathon ends on Sunday, a global panel of mobile and fisheries experts will review the winning solution from each site and select grand prize winners, to be announced on World Oceans Day on June 8.
One team will receive a $10,000 cash prize, provided by Virgin, and one team's creation will be further independently developed through a U.S. government contractor.
Consul General Koenig extended her appreciation to the Fishackathon Steering Committee for its hard work in organizing Bermuda's first Fishackathon.
Steering Committee members include representatives from the Bermuda Economic Development Corporation; the Department of E-commerce; the Department of Environmental Protection; the Sustainable Development Department; the Department of Conservation Services; the Bermuda Aquarium, Museum and Zoo [BAMZ]; the Bermuda Zoological Society; the Bermuda Institute of Ocean Sciences [BIOS]; Greenrock; the Ocean Support Foundation [OSF]; the Bermuda Underwater Exploration Institute [BUEI]; the Fishermen's Association of Bermuda [FAB]; and Code441.
For further information the Fishackathon partnership and this weekend's events, please visit fishackathon.co.

Read More About
Category: All, technology