[Updated] At approximately 1.00pm this afternoon [April 18] there was a collision on Middle Road in Devonshire, which appears to have involved a car and a motorcycle. Traffic is being restricted in the area as emergency personnel attend to the scene. Further details are limited at this time, however we will update as able.

Update 4.36pm: A police spokesperson said, "Approximately 12:50pm this afternoon, Police and EMTs responded to a report of serious road traffic collision on Middle Road near the junction with Christ Church Lane, Devonshire apparently involving a motorcycle, a truck and a car.
"Details surrounding the collision are limited at this time. However, the 35-year-old male motorcyclist involved was injured and taken to KEMH via ambulance where he is being treated for suspected head injuries.
"The extent of his injuries is not known at this time, but an update will be provided once further information is available.
"Traffic was diverted away from the area for approximately two hours while collision investigators processed the scene. Police are appealing to anyone who may have witnessed this collision to call the Roads Policing Unit on 247-1788."
Update 6.51pm: The police said that as of at 6:30pm this evening, the 35-year-old male motorcyclist was listed in critical condition at the hospital's Intensive Care Unit.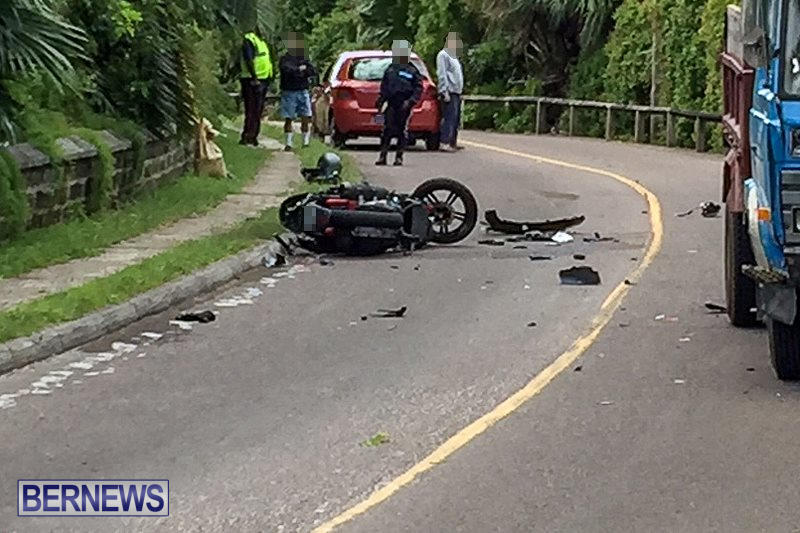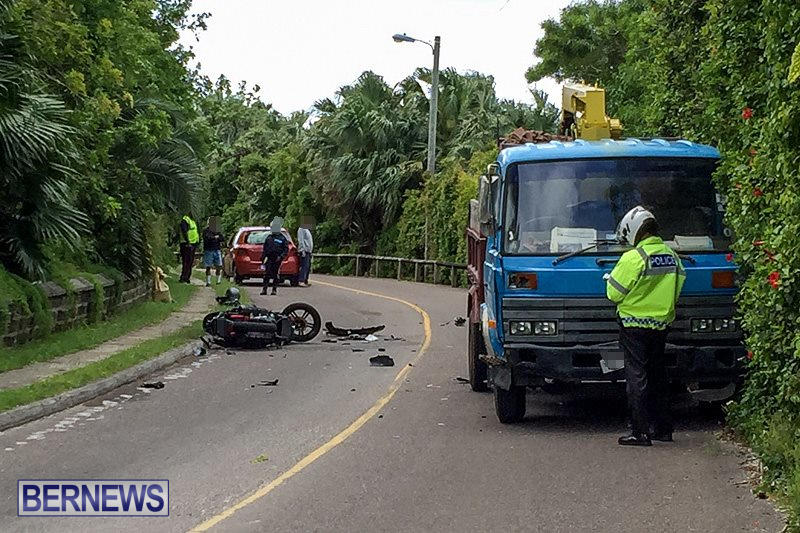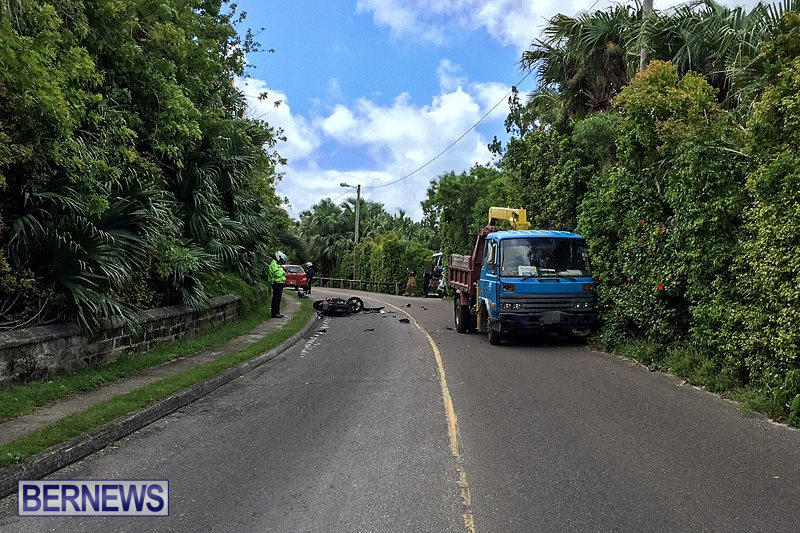 Read More About
Category: Accidents and fires, All, News