On Thursday [April 21] the Bermuda Rugby Football Union [BRFU] U9, U10, U11 and U12 National Rugby teams are traveling to the England for four days to play Lincroft School and participate in St. Neots RFC Rugby Festival.
They are also attending two professional rugby games: Harlequins vs Grenoble [April 22] and Saracens vs Wasps in the Semi-Final of the Champions Cup [April 23], as well as having a training session with some of the Saracens RFC coaches.
Gareth Nokes, BRFU Youth Rugby Chairman and U12 Coach said, We're thrilled to be heading to back to England again – our players had such a great experience last year both on and off the field.
"The U10s and U11s [now U11s & U12's] participated in the same festival last year but lost in the final, this year the teams are looking to do one step better at the tournament."
Mr Nokes added, "After coming so close to winning it last year, we were keen to come back to have another go. We're also delighted to be bringing our U9's along this year as have been working hard all season towards this trip. The friendships made and the experiences had together will no doubt last a lifetime for these young athletes."
The teams will be updating their progress daily via the Bermuda Rugby Facebook page.
2015 U10 & U11 Squads after the St Neots Rugby Festival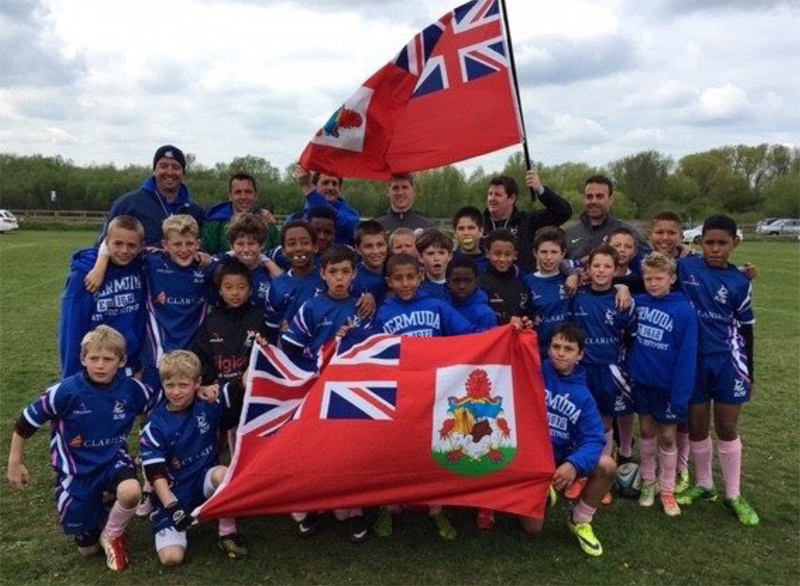 U9 Squad with Coaches Henry Adderley, Robin Bedford and David Porter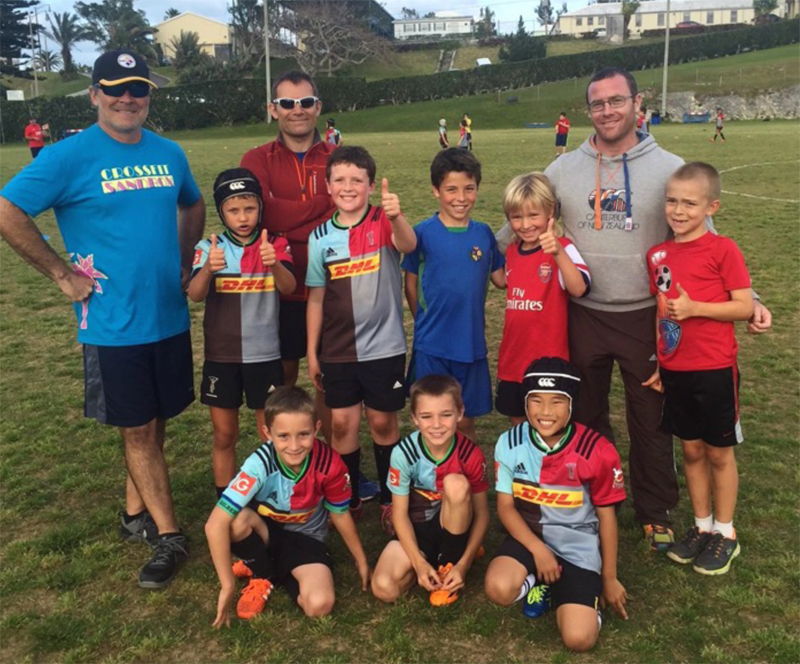 U10 Squad with Coach Nathan Browne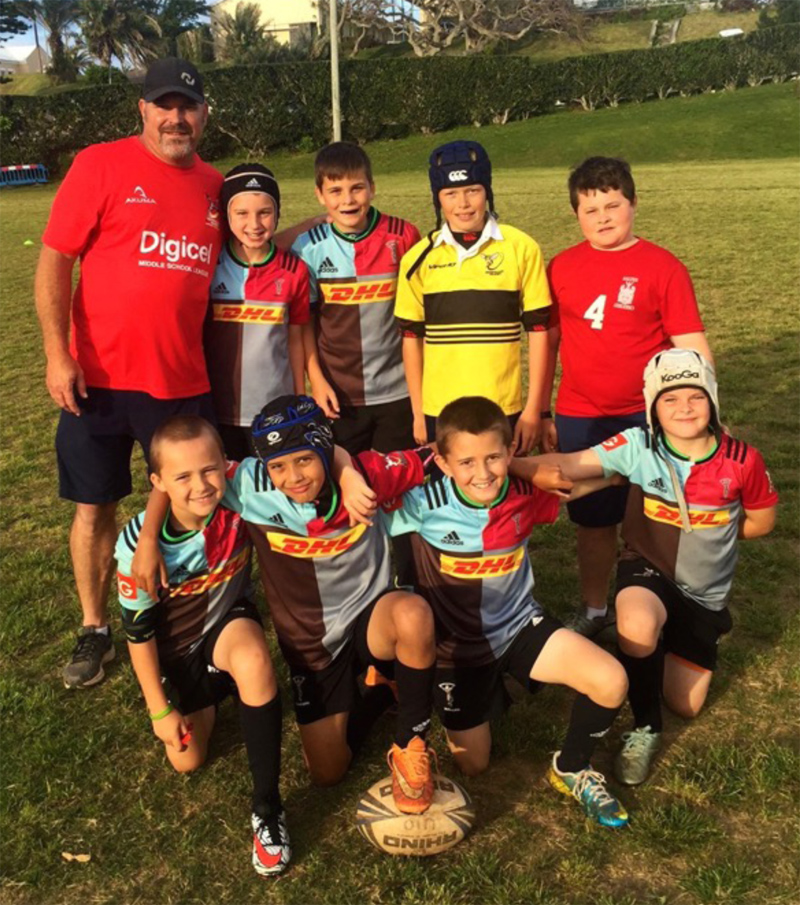 U11 Squad with Coach Chris Naylor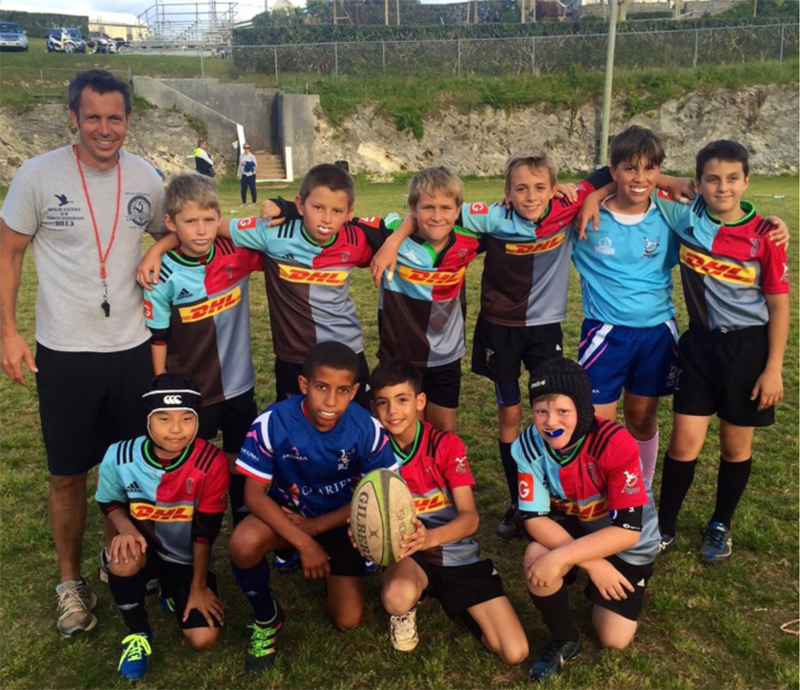 U12 Squad with Coaches Patrick Cooper, Gareth Nokes and Brian Desmond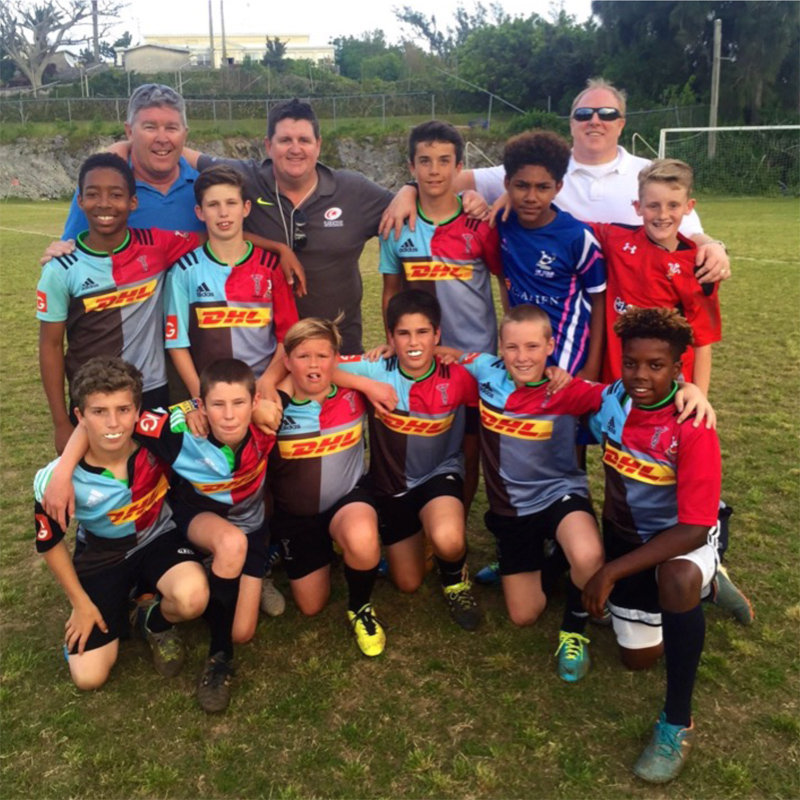 Read More About