The man who planned to make the 1,000 mile journey from Florida to Bermuda in a bubble has been picked up by the U.S. Coast Guard which posted, "Adventure runner's voyage ends after he violated a USCG order not to embark on his seagoing journey", in a tweet this evening [April 24].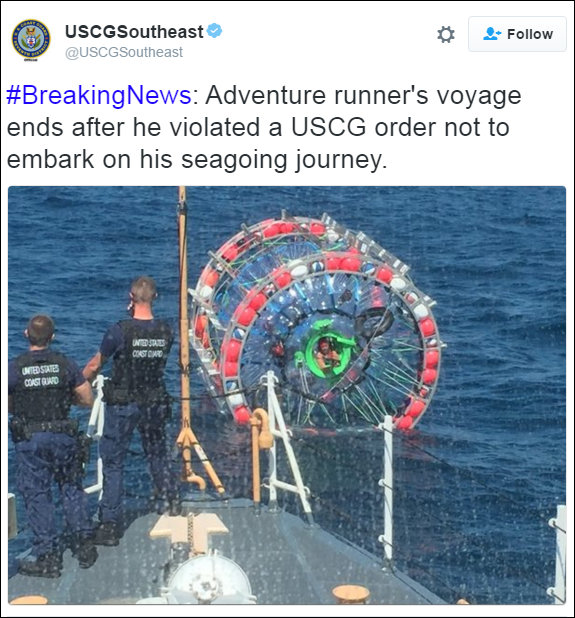 The Daily Mail reported, "Miami Coast Guard spent 12 hours trying to coax a bungling adventurer out of his homemade inflatable bubble after already warning him not to attempt his 'life-threatening' 3,500 mile ocean journey.
"Baluchi now faces a possible fine of up to $40,000 or jail time of up to seven years for ignoring their letter of warning."
Reza Baluchi has already attempted to make the journey, and was rescued by the Coast Guard back in 2014, when he was reportedly found in a disoriented state and asking for directions to Bermuda.
Mr Baluchi was rescued by a Coast Guard aircrew some 70 miles off Florida in 2014, with the rescue mission costing the Coast Guard more than $140,000.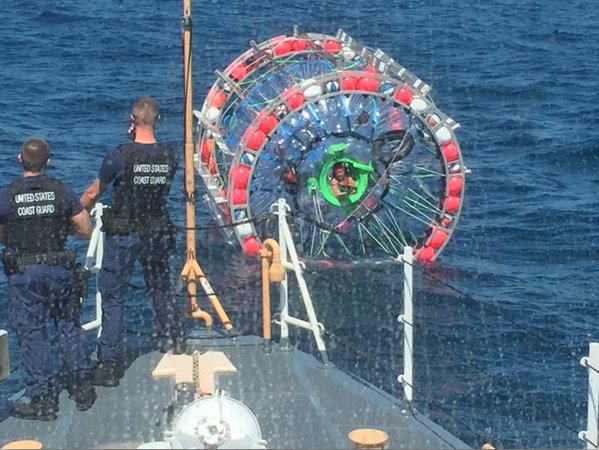 Back in 2014, the Coast Guard warned Mr Baluchi of the dangers of his voyage to Bermuda, saying they had "grave concerns regarding his safety" in his "human powered travel from Miami to Bermuda in the hydro pod."
The Coast Guard Captain said as the "vessel" was being powered by Mr Baluchi "running and leaning from one side to the other," he was "putting himself in grave danger on the high seas."
The warning letter sent by the Coast Guard to Mr Baluchi is below [PDF here]: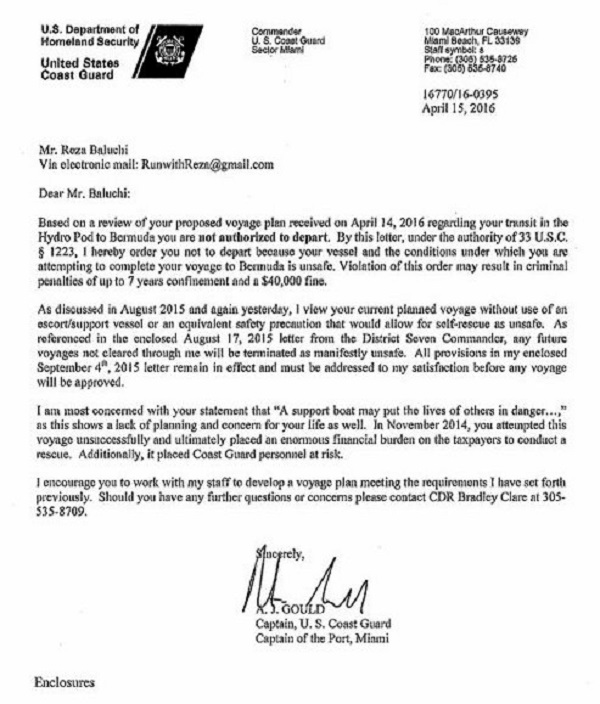 Read More About